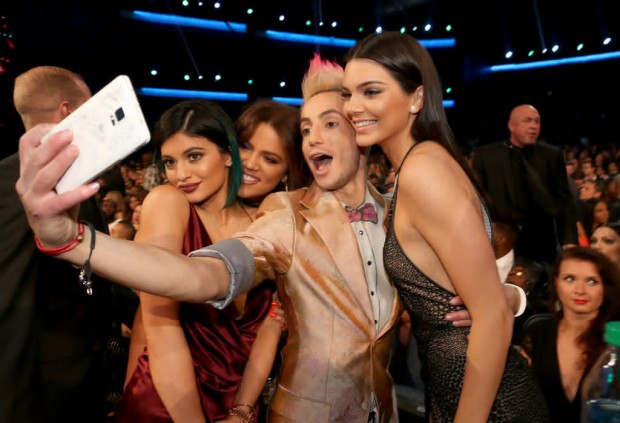 Right now, the American Music Awards is already in full swing. Though hardly as prestigious as the Grammy Awards, the awards show still draws in major star power and this edition will prove just that.
First off, performances will feature Alanis Morissette. The Jagged Little Pill music icon will be hitting the stage with a rendition of her hit '90s song "You Oughta Know" with Selena Gomez, in celebration of her landmark album's 20th anniversary. Will it be anything like the time Alanis and Taylor Swift had their duet? We, like, Selena are very excited to find out.
Another performance to watch out for is by diva Celine Dion. She will be singing "Hymne à L'Amour" in French, as a tribute to Paris after the terrifying attacks that it endured two weeks ago. Get your tissues ready.
Though Blake Shelton will not be in attendance, his new girlfriend Gwen Stefani will be set to perform her new hit single "Used To Love You." It's her first live awards show performance after the confirmation of her new relationship. It's really, really time to move on, you guys.
Speaking of affairs that used to be, the presenters at the AMAs will be Kylie Jenner, who may or may have not split from her boyfriend Tyga. Former lovers Gigi Hadid and Joe Jonas are also going to present separate awards during the show. So far, there hasn't been red carpet drama but we hope there aren't any awkward moments.
Of course, the point of the whole show is the awards. Expect Taylor Swift to pick up a win or two because she's leading the pack with six nominations. Chart-toppers Nicki Minaj, Ed Sheeran, and The Weeknd are all nominated for Artist of the Year. On the other hand, the LSS-inducing acts like Fetty Wap, Walk The Moon, and Tove Lo are nominated for New Artist of the Year.
And just to add in more excitement, Jennifer Lopez will be hosting the festivities. You can view the live stream here.
Photo courtesy of PopSugar