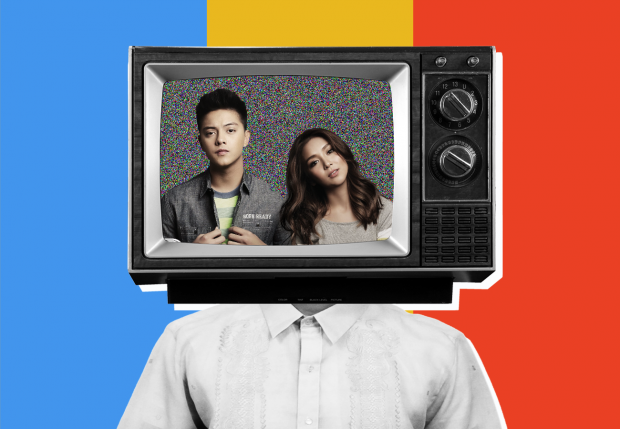 It's that time of the decade when Cornetto commercials can take a break, so we can see Mar Roxas in his blue polo or Vice President Jejomar Binay's new set of indebted friends.
The 2016 elections are fast approaching. Expect to pair your holiday hams with a hefty side of politics. Political campaigns have gone viral both on TV and social media, with candidates hoping you'll at least remember their first names, if not their vague platforms.
Now if these commercials are to be believed, who gets our vote? We round up a few campaigns by five running candidates to see which one sounds the most convincing.
#1 Mar Roxas and Leni Robredo

First things first: Was that a Station ID we just watched? If our eyes weren't keen enough to spot Leni Robredo with Billy Crawford and Mar Roxas chest bumping James Yap like a true bro, we'd think it was.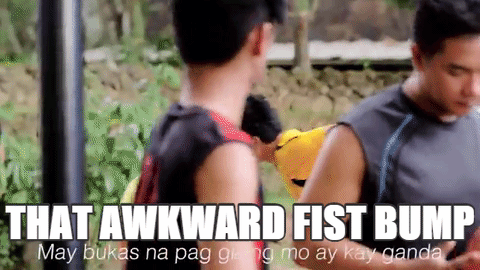 This paid advertisement-slash-music video feeds more fan service than an AlDub episode. Did they really expect kids—for whom the video was obviously catering to—to focus on their promise of a bright future when Kathryn Bernardo was too busy eye-sexing Daniel Padilla's right jaw? Just, no.
With an addictive R&B track and a star-studded cast (possibly rounded up by Korina Sanchez), the video feels more like hollow, hard candy—much like Mar's many failed attempts at connecting with everyone else.
#2 Rodrigo Duterte and Alan Cayetano
Who would've thought something as colloquial as "Anak ng tokwa!" could make it to a formal ad? Well, if controversial Davao mayor and presidential candidate Rodrigo Duterte could cuss at the Pope, to hell with slang!
Doing away with gimmicky jingles, this ad ditches celebrity endorsers for faceless criminals. The Duterte-Cayetano tandem reviewed Reverse Psychology 101, and hired a hardworking team who snooped around social media for these harrowing clips.
The short video's got a tagline that sticks—"Matapang na solusyon, mabilis na aksyon"—and a split screen technique reminiscent of everyone's favorite noontime pairing. If it weren't for the man's proud womanizing, we would've thought he's the solution we need.
#3 Grace Poe
"Hindi pa tapos ang laban," senator Grace Poe echoes her dad Fernando Poe, Jr. (FPJ), upon her disqualification last Dec. 2. She's right—the battle's not through when her ads aren't.
If only FPJ swooped in to save her slot. Look at that sleek black-and-white beginning—it feels like an Erik Matti short film, complete with grit and thematic defeat. If she's really off the list, we'd like to suggest: Grace, you'd make a great voice talent for mommy commercials. Forget the Malacañang, and call up HIT Productions now.
Despite her forgettable hashtag #TayoMISMO, Grace makes a gesture more symbolic than others' lazy hand signs that fit rock concerts better. Rolling up her sleeves tells us she's willing to work hard, even if that means staining her pristine white top.
#4 Jejomar Binay
Vice President Jejomar Binay stars in his own real-life teleserye, and his ad is just a glimpse of a long-winding chronicle. The true prince of the people knows just how much we root for the bullied protagonist, and how we're such suckers for good sob stories.
Swamped with corruption controversies, the Veep takes advantage of his scandals and our feelings in a minute-long ad that appeals more to our pity. If we don't vote for him, who will help the people in the mountains? Everyone's too busy thinking about the city crowd so he shows he really remembers everyone—especially those who made fun of his color and height.
The ad is as boring and unpromising as it can come. If this is how the Philippines is going to be under the Veep, we'll pass.
#5 Miriam Defensor Santiago
Netizen favorite Miriam Defensor Santiago campaigns where she's loved. Social media brims with memes and quotes once said by the senator, and now, it welcomes a string of videos to remind you that no cancer can kill this woman.
Wise enough to save on their campaign, her publicity team dropped a video from 1992, where Miriam's speech could've easily fit today's scenario. Miriam's #ThrowbackThursday post trumps everyone's baby photos for its political yet comedic slant. As it garnered over 42,000 likes, we're left to wonder if this could also mean 42,000 fresh votes for the reigning Facebook queen.
Art by Dorothy Guya