Remember Thomas Brodie-Sangster? He's the kid who played Sam, Liam Neeson's lovesick stepson in Love, Actually.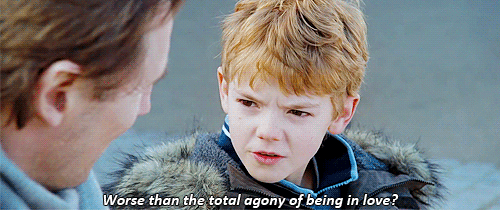 Well, the wide-eyed, bushy-haired ginger is all grown up in a new campaign out for GQ and German luxury leather goods company MCM.
The campaign arrives in time for the brand's 10th anniversary. Having banded up with the British franchise of men's style folio GQ, the two came up with a list of Zeitgeisters, "a new wave of talent riding the crest of creativity."
While the full list of Zeigeisters can only be viewed in the digital version of GQ's A/W 2015 issue, we see in a video the magazine has released that Thomas has joined model Sang Woo Kim, musicians Lion Babe, and pro-skateboarder Ben Nordberg in the lineup of young creatives.
As you can see, not-so-young Thomas seems to have ditched the floppy red hair for a slick brunette 'do. In case you need a closer look at him holding his own in the video, take a gander at this: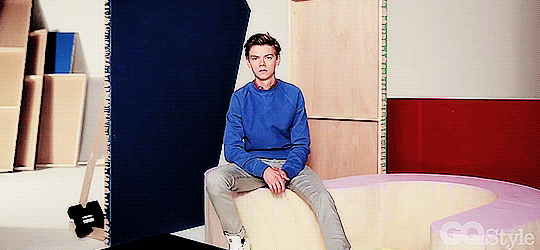 Without a doubt, if he had tried going for Olivia Olson's Joanna—who, by the way, is a total babe now—today, there's no way she'd leave that airport without him. I mean, they're both of legal age now, so we don't see why not.
[
GQ
]
Photo courtesy of Daily Mail
 GIFs courtesy of The Dishh and Tumblr