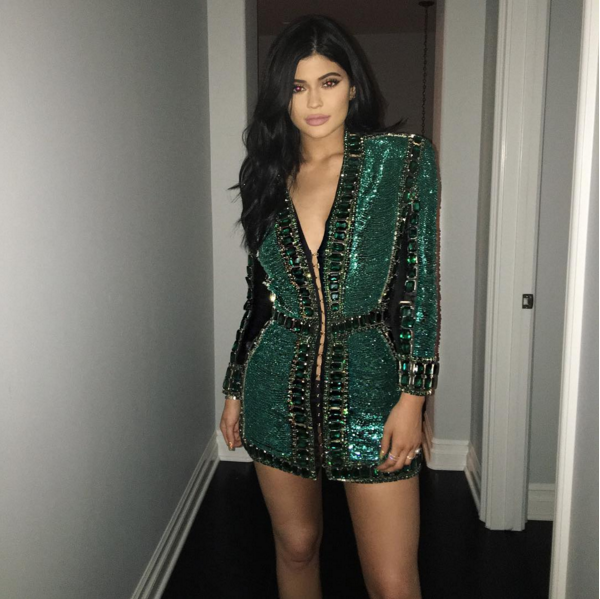 Kylie Jenner sure had a very merry Christmas.
Apart from #twinning with her mom in matching Balmain mini-dresses and having Drake over to photobomb their pic, Kylie's got one more reason to smile during the holidays: Her big white diamond halo ring.
Her sparkling accessory debuted on her social media platforms Twitter, Instagram, and Snapchat. Forever the teasing personality, Kylie has worn it on her right hand, effectively countering engagement rumors.
Even her Christmas Eve dress has got nothing on this. Ring – 1. Balmain – 0.

The white diamond halo ring has been a popular choice for engagement rings. However, its lavishness makes it an extravagant luxury gift to someone or yourself as well.
It's still a mystery as to who gifted Kylie this ginormous accessory. While we don't doubt this reality star-slash-entrepreneur's stash of cash, we're also not ruling out the possibility that the Ferrari-giving Tyga could've given it to her.
Kylie, however, confirmed that she received an "extra special gift from a special someone." Tell us, King K, who's your Secret Santa, and where can we get one of those next Christmas?
[
E! Online
]
Photo courtesy of Kylie Jenner's Instagram account