No doubt you're still recovering from last night's New Year's Eve revelry, and the only thing you want to do right now is review all the (shitty) photos you took while you were out partying. Blurry photos on the dance floor aside, we're pretty sure your NYE celebrations were top notch—kudos to you.

But in case you're looking ahead (and we mean way, way ahead) for ways to top whatever went down last night, here are a few suggestions from the our local crop of beautiful people who decided to spend NYE outside of the Manila setting. From A-listers like Anne Curtis and Liza Soberano to bloggers like Saab Magalona-Bacarro and Kiana Valenciano, they'll have you dreaming of exotic locales where you can watch the ball drop come 2017.
Anne Curtis
Esperanza, Santa Fe, Argentina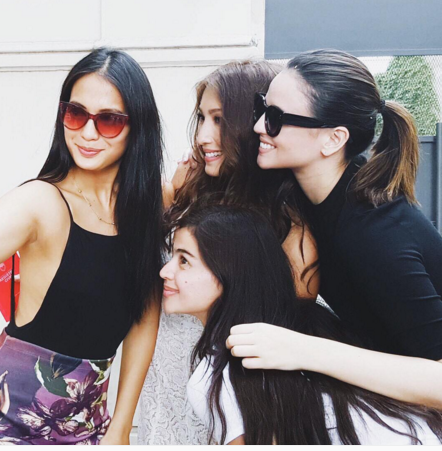 After paying a pilgrimage to poet Pablo Neruda's hometown in Santiago, Chile with boyfriend Erwan Heussaff, Anne trekked over to Argentina to attend the wedding of BFF Solenn Heussaff to Nico Bolzicco with fellow gal pals Isabelle Daza and Georgina Wilson. The close-knit crew also decided to spend New Year's in the Latin country, ensuring a muy caliente celebratory countdown.
Coleen Garcia
Kenya, East Africa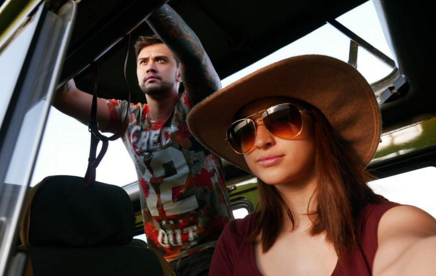 Coleen and boyfriend Billy Crawford appear determined to be one of the most adventurous couples in the biz by using most holidays as an excuse to hit an exciting new destination. Earlier this year, it was in the Maldives to ring in 2016, and then they spent Halloween last October in Hong Kong. This year, the two take their travels to the next level with an exciting safari in Kenya. We're sure it was a pretty wild ride!
Kim Jones-Rosales
Victoria, Australia
There's no shortage of picturesque travel photos on blogger Kim Jones-Rosales Instagram feed, starting with a visit to Palm Springs this year for the Louis Vuitton Cruise collection presentation to a lengthy jaunt to the City of Lights in time for Paris Fashion Week. To ring in 2016, she and hubby Jericho Rosales made the trip out to her homeland Australia starting in Melbourne before journeying out to breathtaking views of the Great Ocean Road in Victoria.
Janine Gutierrez
Boracay, Philippines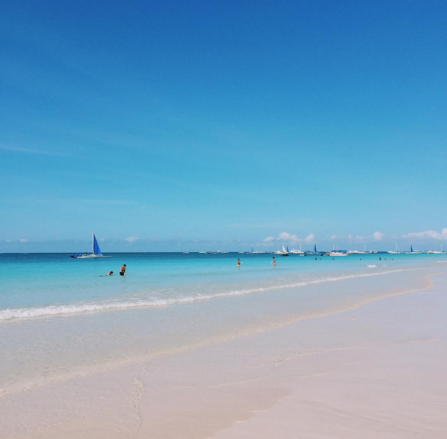 It seems that Janine's busy schedule won't permit her to take transatlantic vacations, unlike her other A-lister peers, but that doesn't stop this beach bunny from taking in our beautiful local sights. From taking in serene views of Mount Pinatubo to a relaxing getaway to Vivere Azure, Janine can make the most out of any weekend escape. This year, like many of us, she took the pristine shores of Boracay to celebrate the new year.
Liza Soberano
Rome, Italy
When she isn't pretending to be a waitress at your favorite watering hole, Liza likes to take some time off and do touristy things, like drop a coin and make a wish at the newly renovated Fontana Di Trevi in Rome after making pit stops at the Basilica Papale di San Pietro and the Basilica Santo Stefano. Whatever she wished for in 2016, we sure hope it comes true!
Julia Barretto
Big Bear Mountain Resort, California, USA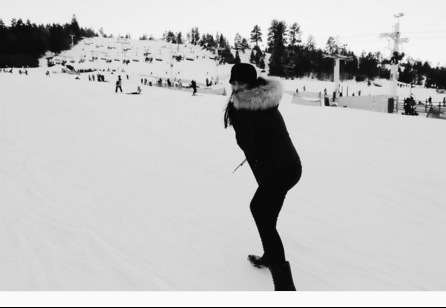 The Barretto sisters appear to be having a grand time in sunny California with the trio indulging their inner children at Six Flags Magic Mountain and taking in some culture at Los Angeles County Museum of Art (LACMA).ADD SPACE Julia's last snap on her Instagram page was of her enjoying the snow at the Big Bear Mountain Resort where she stayed with her sisters, her mother Marjorie, and quite a few extended members of their clan.
Saab Magalona-Bacarro
Singapore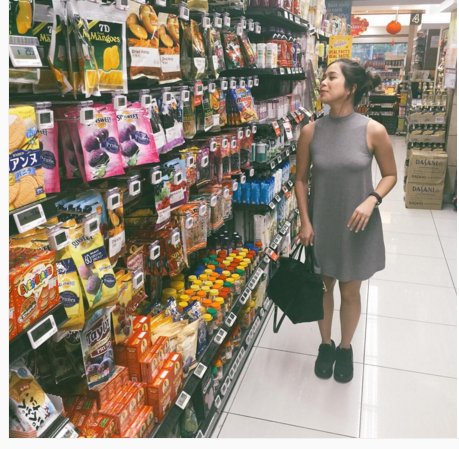 Saab Magalona a.k.a. Mrs. Jim Bacarro spent NYE with members of her husband's family in Singapore. In addition to spotting some dried mangoes for the family's New Year's Eve salubong, Saab also broke out a special bottle of Johnny Walker Red Label for the occasion. Because hey, the family that parties together…will be more understanding of hangovers the next day. Right?
Camille Co
Tagaytay, Philippines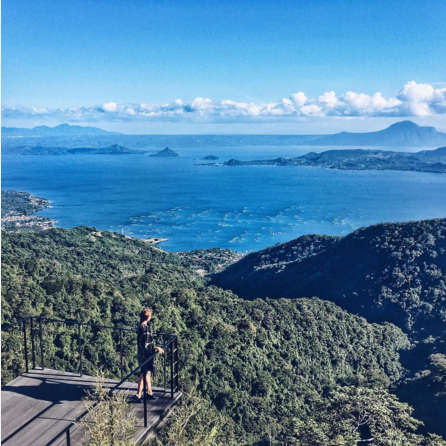 Camille has been to some pretty far-flung destinations this year, from a ADD SPACE photogenic visit to Versailles to a relaxed tour around Barcelona. To meet the new year head-on, though, she made a quick escape to Tagaytay to enjoy picturesque views (and Instagram posts) of the majestic Taal Lake. Considering serenity is one Pantone's colors of the year, we'd say Camille started off her year on-message and on-trend.
Kiana Valenciano
Carrickalinga Beach, South Australia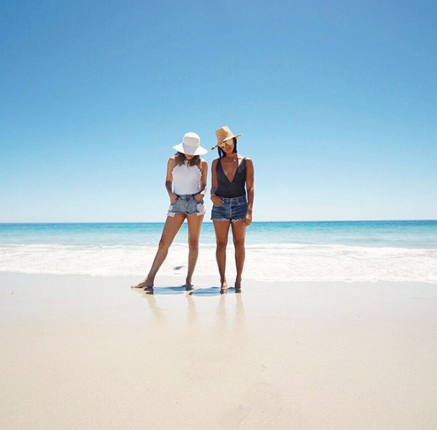 Kiana pretty much summed up her year with this Instagram post where she enlisted all the places she got to visit this year: apart from Sagada and other local destinations, she hit up California, Switzerland, Spain, London, and now Australia to be with her sister-in-law's side of the family. In the photo above, she's with fellow #TeamPreenPH girl Tricia Centenera-Valenciano, the wife of her brother Gab Valenciano. Because few things compare to the warmth of familial love and tropical saltwater lapping at your feet.
Bea Soriano-Dee
Los Angeles, California, USA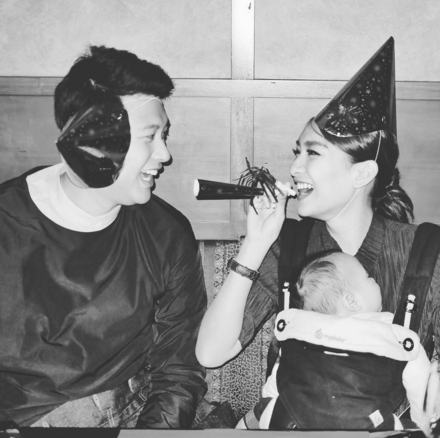 The young mother and new wife to Sunnies Studios co-owner Eric Dee took her tiny family to Los Angeles, California this year to celebrate baby Braeden's first Christmas. They were joined by other members of the Dee clan, but nothing could compare to little Braeden's excitable expression as he took in the dazzling lights in the City of Angels.
Martine Cajucom
Cebu, Philippines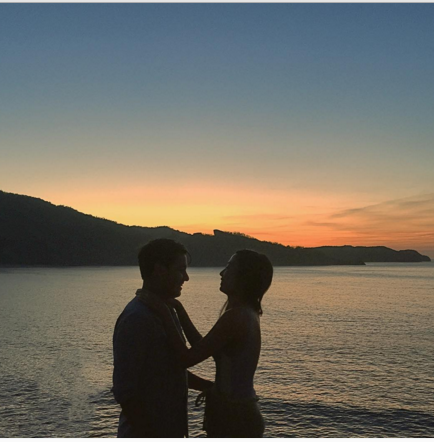 If there's one girl who gave us some serious travel envy this year, it would be Martine. From her stunning Turkish vacation to her charming jaunt to Ho Chi Minh City in Saigon, this girl traveled like a champ this year! But rather than continuing to rack up those frequent flyer miles, Martine decided to do something a little more low-key for the New Year by spending it in Cebu with boyfriend Cliff Ho. After all, if you've got sand, saltwater, good weather, good food, and a good-looking boy by your side, what else is there to look for?