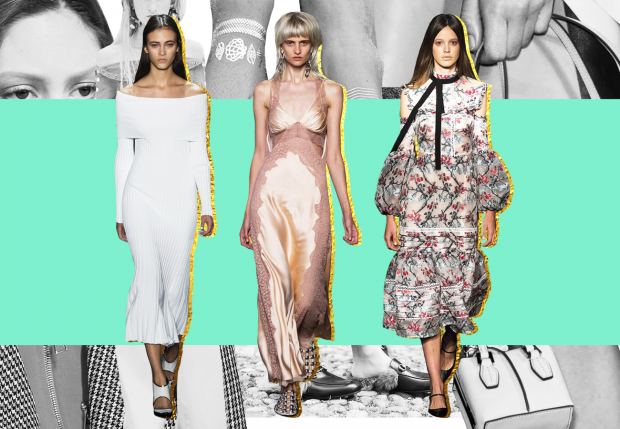 Another year, another set of new trends coming in. As we welcome the new year ahead, we look back at 2015's high and lows in fashion. Which trends do we take with us to the next year and which should we retire immediately?
With 2016 around the corner, we round up this year's biggest fashion trends: the best, the worst, the ones we proudly #ootd-ed, and the ones that made it into our untagged Facebook photos.
THE WORST 
#1 One earring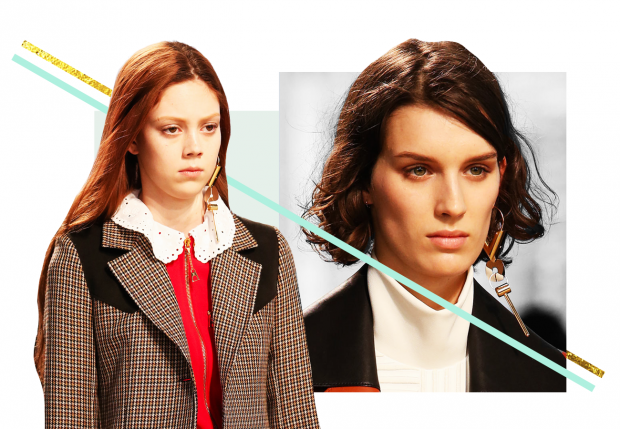 The runways this year mandated for you to choose a generously sized pair of earrings with a strange catch: just wear one of them. But the feeling is weird and, for bystanders who are not fashionably inclined, they'd just think, "Did she forget to put her other earring?" or worse, "Poor girl. She lost her earring." We don't want that, do we?
 #2 Insanely micro bags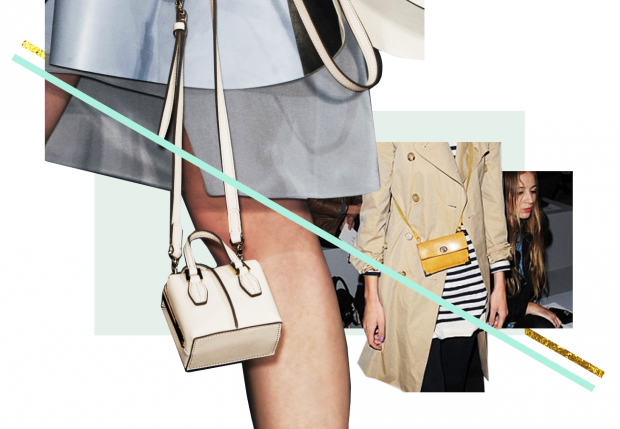 When we said miniature bags are in next year, we didn't mean ridiculously teeny-tiny handbags. You know, the types that are only acceptable if worn by Barbie dolls? These bags are cute for sure but what's the point of even bringing one if you can barely fit your phone in it?
#3 Metallic temporary tattoos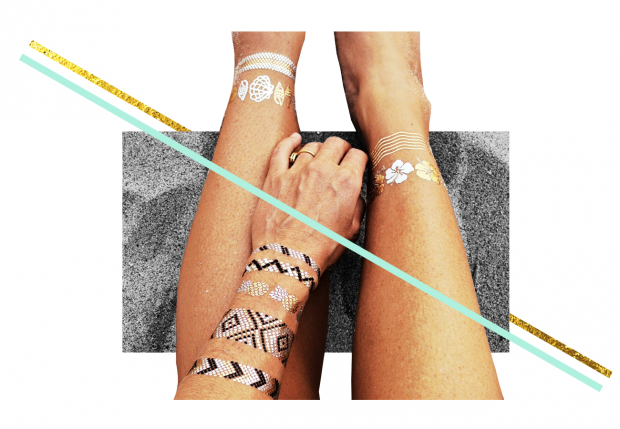 Real life isn't always like beach parties and music festivals. Let these boho staples take a break this year, as—no kidding—they look weird in a city setting.
#4 Elongated sleeves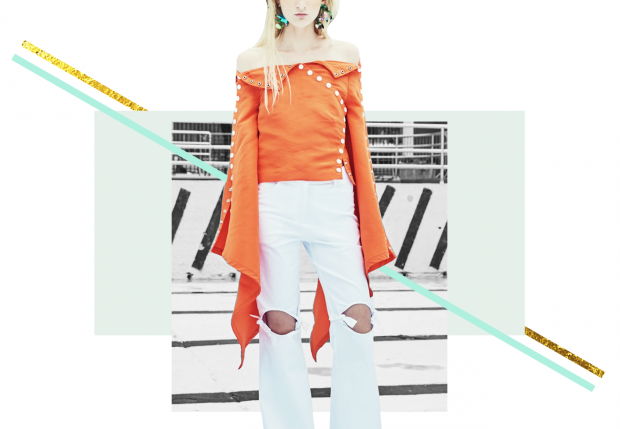 Céline and Stella McCartney introduced the "super sleeves," with lengths that extend beyond your hands. Chic as they may look on the runways, we think you should still prioritize dexterity over anything else.
#5 Furry soles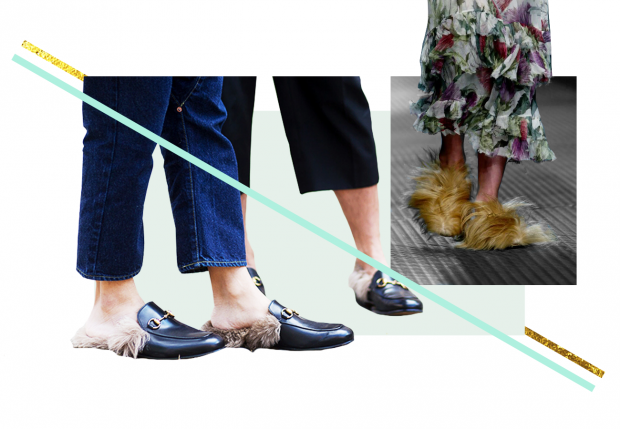 Comfortable as they may seem, having fur—or even feathers—in your shoes can be your most high maintenance piece to date. Apart from them being inherent floor sweepers, what if you step on dirt? What if they get wet? They're chic, yes. But practical? Not really.
THE BEST 
#1 Boudoir dressing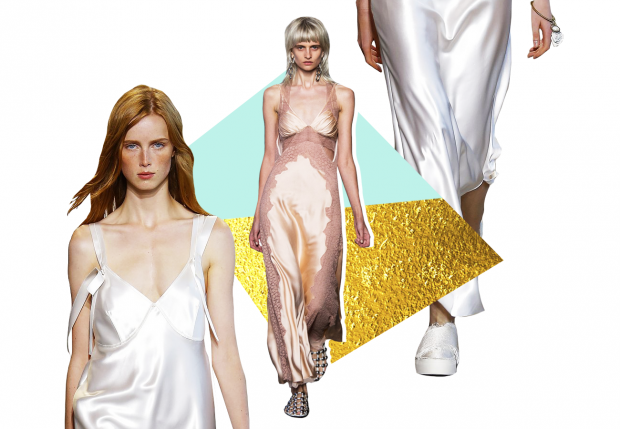 Gone are the days when sexy silk dresses were just meant for the bedroom. This year, brands like Balenciaga and Céline allowed them to see the light of day. We can see you making that come-hither look with extra style mileage until next year and probably beyond, even!
#2 Bare shoulders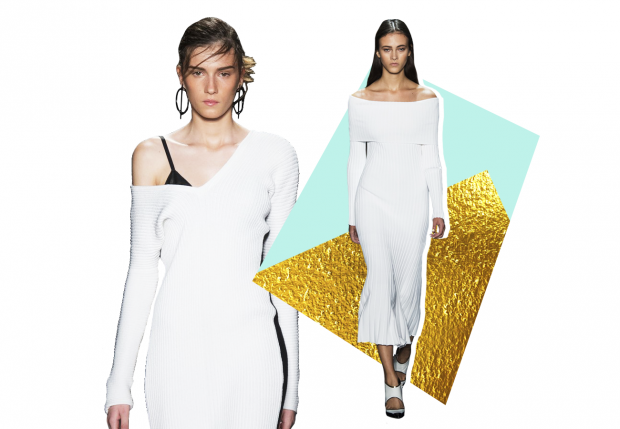 This year's erogenous zone of choice is your shoulder area. Off-shoulder dresses, bikini tops, and bandage tops are the pieces that took the forefront all year-long. Who knew that our very shoulders, which we often tend to hide, are actually a secret asset we should continue showing off?
#3 Designer collabs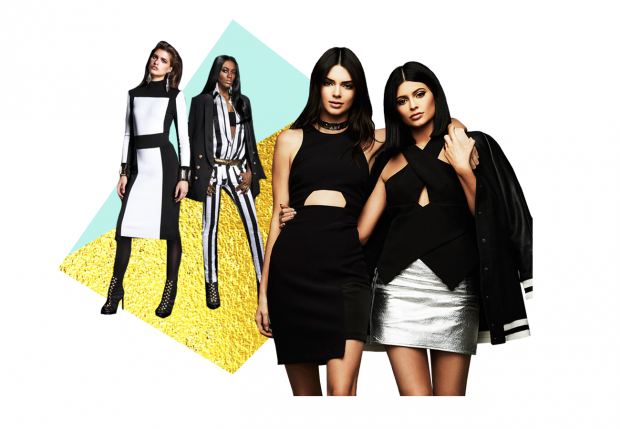 Retail giants were wise enough to know that in order to make noise this year, do a collab! Uniqlo looked into Lemaire and stylist Carine Roitfeld, Topshop got Kendall and Kylie Jenner, Adidas had Kanye West, and H&M tapped French luxury house Balmain. True enough, these collections were the few hot ticket buys of the year.
#4 Nerdy bohemian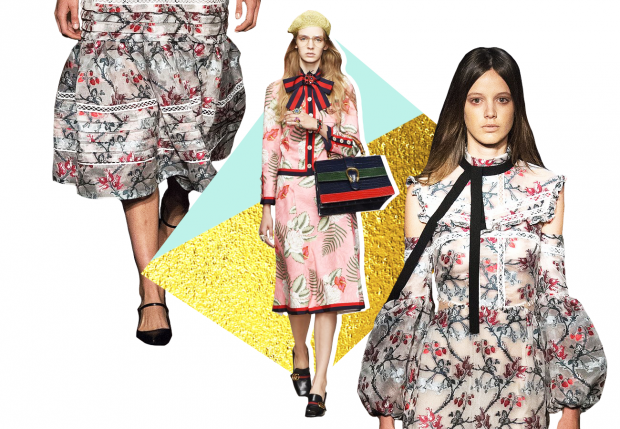 Did Gucci just become the newest trendsetter of the year? Ever since Alessandro Michele joined the famed Italian brand, nerdy bohemian has gotten everyone excited all-year round. Think ruffled floral dresses styled with geeky frames and berets and printed suits matched with loafers and brightly hued ties. Yes, Alessandro is actually the best thing that happened to fashion this 2015.
#5 Monochrome and neutrals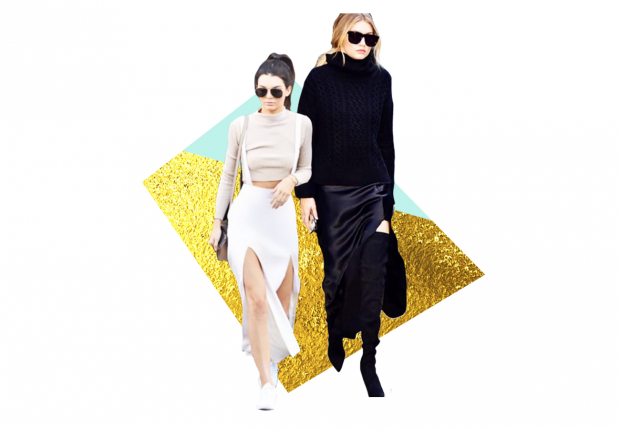 If we were to look at the street style outfits of the stars, we'd be bombarded with tons of monochromatic looks and chic neutrals. Real-life dressing has been pared down and it's never looked this enticing to wear! Kendall Jenner made white and beige the coolest color palette and many rocked black-on-black à la Gigi Hadid. Amid the maximalist trends of the year, subtle fashion choices will continue to rule the streets well into the next few months.
Art by Dorothy Guya