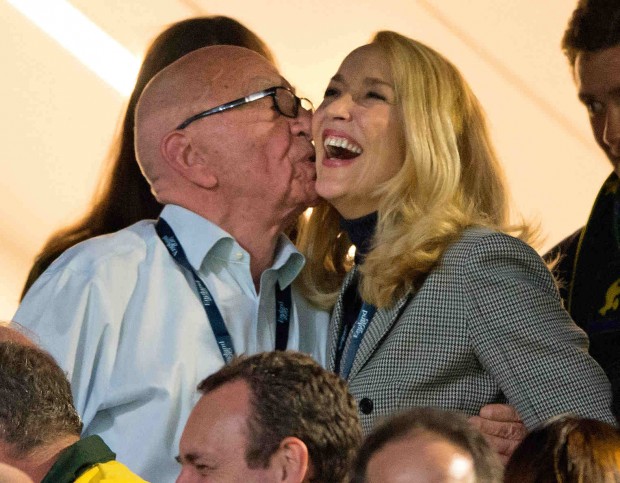 Amid all the break-ups that have been happening this past season, it's nice to hear a few couples are still working out. Media mogul Rupert Murdoch, 84 announced his engagement to actress Jerry Hall, 59. The announcement was made through The Times newspaper in the births, marriages, and death section. Rupert owns that newspaper, anyway.
They have been together since October last year and were engaged over the weekend in Los Angeles and were spotted attending the most recent Golden Globe awards show.
Rupert is the owner of the News Corporation , the name behind the world's biggest names in media such as Twentieth Century Fox and HarperCollins and publications such as The Times, The Sun, and The Wall Street Journal. Hence, that reference in The Devil Wears Prada. However, in 2011, Rupert faced a major dip in his reputation as his news outfits and reporters were found guilty of phone hacking different people, including members of the British royal family.
On the other hand, Jerry Hall is a model who has appeared on over 40 magazine covers back in her heyday including Vogue Italia and Cosmopolitan. She's also made an appearance in Tim Burton's Batman in the '90s. However, she is most notable for her 23-year relationship with Mick Jagger of The Rolling Stones. Together, they have four children, including It girl and model Georgia May Jagger. Mick and Jerry split in 1999 which was said to be due to Mick's infidelity. 

No further details have been released about their nuptials. But we trust it'll be a grand celebration, attended by Hollywood A-listers. It looks like there's serious competition for wedding of the year this 2016.
[BBC]
Photo courtesy of Woman's Day