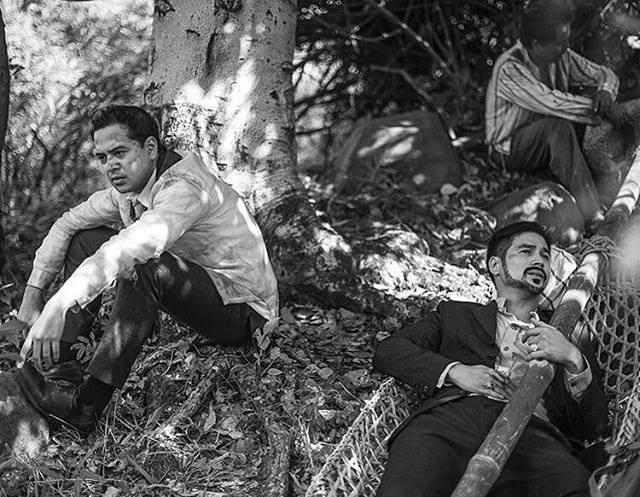 If you never paid attention to history lessons about our national hero Jose Rizal in school, your favorite heartthrobs Piolo Pascual and John Lloyd Cruz might just catch your attention.
Their upcoming film, Hele sa Hiwagang Hapis (A Lullaby for the Sorrowful Mystery), an adaptation of Jose Rizal's novel El Filibusterismo, was recently chosen to be part of the 66th Berlin International Film Festival or Berlinale 2016 which will be held from Feb. 11 to Feb. 21 this year.
According to the film's official Facebook page, it will make its world premiere at the festival on Feb. 18, with a local premiere date yet to be announced, and will be eight hours long.
Yes, you read that right: EIGHT HOURS, which should come as no surprise from its director, Lav Diaz, who has been known to make"slice-of-life" films ranging from 31 minutes to 11 hours. Woah.
In an interview with Bandera, Piolo shared, "More than the competition, it's complementing each other and helping each other to make the scene work. I mean, we've reached that point where it's not about us, it's about Lav's movie."-
Piolo portrays the film's protagonist Simon, while John Lloyd plays his confidant Isagani. Other actors that we can expect to see in the film are Angel Aquino, Alessandra de Rossi, Cherie Gil, Eraserheads frontman Ely Buendia, among many others.
That being said, we're hoping that the film pleases Berlinale 2016 jury president Meryl Streep, and that the viewers are willing to skip bathroom breaks to watch the whole thing from start to finish.
[Bandera]
Photo courtesy of Hele sa Hiwagang Hapis