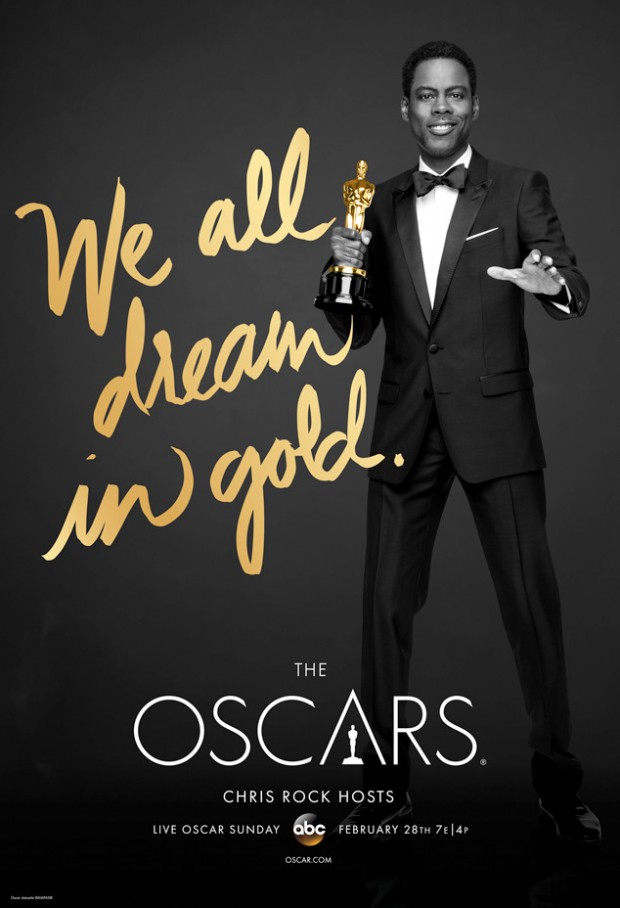 We've just seen the winners of the Golden Globes, now we're all excited to see who will bag their Oscars this coming February, and their latest stream of commercials got us all rooting for our favorites. (And hopefully Leonardo DiCaprio will finally end his long-running Oscar drought for his role in The Revenant)
With the theme "We All Dream in Gold," the Oscars promo showed a montage of movie footage from Oscar nominees such as Star Wars: The Force Awakens, Joy, The Martian, Steve Jobs, and many others, all vying to get a gold statue.
Of course, even this year's returning host, comedian Chris Rock, who first hosted the 77th Academy Awards, got his share of the spotlight, powdering his hands like a pro athlete.
Looks like the Oscars are gearing up for another funny night, and we're curious to see how Chris will top Neil Patrick Harris' underwear stint during last year's Oscars.
The Academy Awards will air on Feb. 28 on ABC, and may air on Philippine television on the morning of Feb. 29 just like the previous years.
Photos courtesy of Oscars.org and E! Online