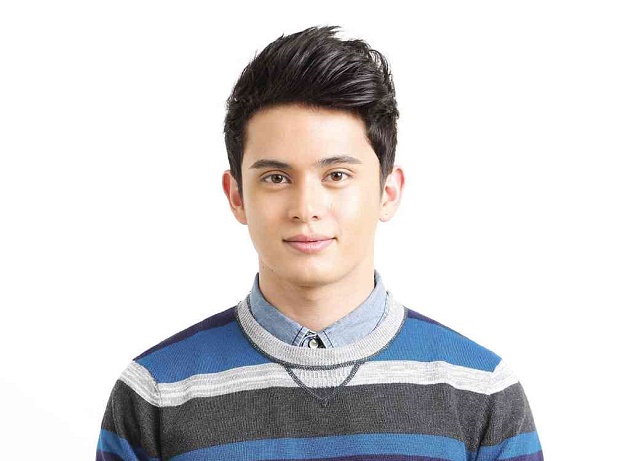 James Reid may have worked the security guard look for an ad campaign late last year, but wearing a police uniform during last Monday's episode of ABS-CBN's primetime show "On the Wings of Love" may have gotten him some outraged (and a bit overreactive) comments from the police force.
According to a report from Inquirer.net, members of the Philippine National Police (PNP) were angered by James' stripper dance on TV while wearing a police uniform after stills of the scene went viral on Facebook, and called the act "disrespectful" and a degrading image to police officers.
The scene happened during Leah's (Nadine Lustre's character) bridal shower in the show wherein her hubby-to-be Clark (James), who was the main attraction of sorts for the celebration, gave her a sexy PG-13 lap dance in the costume. We're guessing the whole act was somehow inspired by Magic Mike.
The Police Community Relations Group (PCRG) also shared the sentiments of their colleagues on their Twitter account, urging the network to monitor what goes on in their shows, especially when it involves their uniform.
Sana lang po lahat ng inilalabas sa TV ay nirereview ng maayos tulad ng paggamit ng tama sa Uniporme. may batas po tyo dyan #OTWOLAcceptance

— PCRG (@PNP_PCRG) January 13, 2016
Even if it's just an actor in a costume? That sounds a bit much.
Meanwhile, amid the outrage, one officer pointed out that the scene humanized police officers. "It's part of building confidence to our stakeholders. Besides, Cardo (Coco Martin's character in Ang Probinsyano) seems to be doing well [as a police officer.]"
Maybe the police officers shouldn't get their panties in a bunch, and be grateful for actors like James and Coco (who also danced while navigating traffic on his show) who portray police officers both in silly and serious roles. Hey, they could have easily gone as firemen (which would have been hotter—pun not intended).