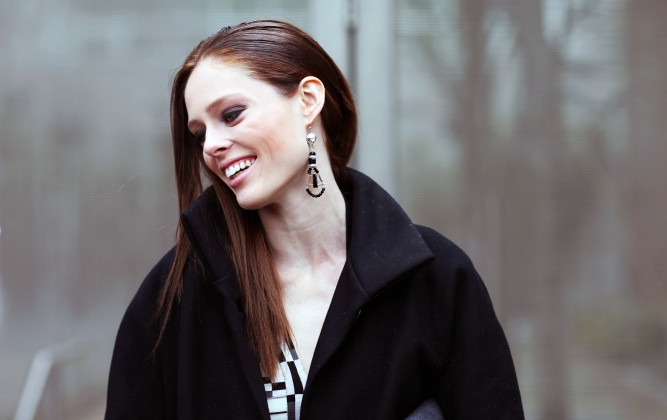 Aside from waiting for the debut of Kendall and Kylie Jenner's new fashion line, there's another model-run brand that we're on the look-out for: Co+Co by Coco Rocha.
In an interview with Fashionista, Coco shares that her experience in modeling helped her in building her fashion line, which she describes as "athleisure-meets-streetwear," as well as fashion for business-smart girls.
"I think that I went back to my first years of modeling where [I felt] a little uncomfortable in [my] surroundings," she says.
Coco began modeling when she was only 14 years old. Since then, she's graced the cover of the April 2006 issue of Vogue Italia, walked for designers like Anna Sui and Marc Jacobs, and became the face of several renowned fashion brands like Dior, Chanel, and Versace.
She also expressed that she went out of her comfort zone of wearing tight jeans to create laidback clothes for women like the baggy pleat-front cropped trousers she designed.
"It was a learning curve for me, to feel a little vulnerable or uncomfortable. But that's what made [the collection] even better because now there are pieces that I love…I live in baggy pants now, all the time," she says.
Co+Co will be released in March in select retailers and department stores, and on her website. There's no news yet whether her clothes will be available locally, and if not, you can still order online once it launches.