Expect to be hearing some fanfare over Lav Diaz and his eight-hour film Hele Sa Hiwagang Hapis (Lullaby to Sorrowful Mystery) as it took home the Alfred Bauer Prize at this year's Berlin International Festival, especially because immediate fans of the film include Academy Award winner Meryl Streep and The Knick star Clive Owen.
Meryl, who was appointed as the festival's jury president, immediately approached Erwin Romulo, sound designer of Hele and lead actor John Lloyd Cruz. "She loved the film. She pulled me towards her when she found out I did the sound. Clive Owen [approached me], too. They just loved it," Erwin tells Preen.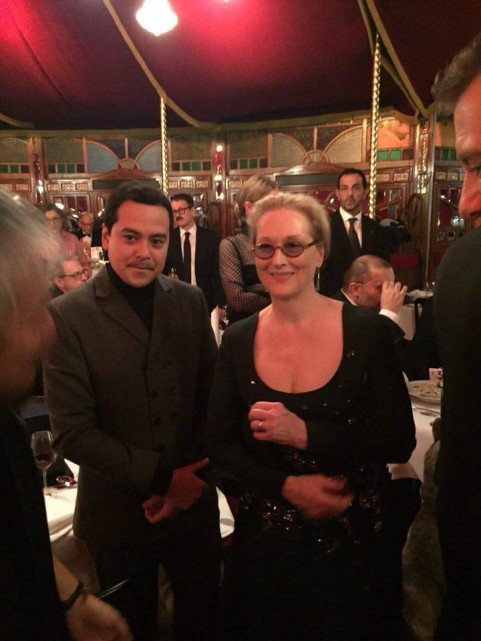 Meryl was also very impressed at how the film was shot for just less than a month and Erwin's job at completing the sound design in a week and a half. She then continued to talk to Erwin about other technical details that comes with film production.
Of course, some like-worthy selfies ensued as Erwin and John Lloyd soon found themselves in Meryl and Clive's posse. "[Clive] was telling Nick Davies, the editor of Sight and Sound magazine, and also another member of the jury that I did the sound," Erwin continues, referring to the image of Clive pointing at him. "There was an after-party that was going on until 3 a.m. but John Lloyd and I decided to go home. Clive was telling us to go but we were too tired."
Hele Sa Hiwagang Hapis is a black and white film adaptation of Jose Rizal's novel El Filibusterismo which follows the events of the 1896 Philippine Revolution. The film also stars Piolo Pascual, Assunta De Rossi, Hazel Orencio, and Ronnie Lazaro.