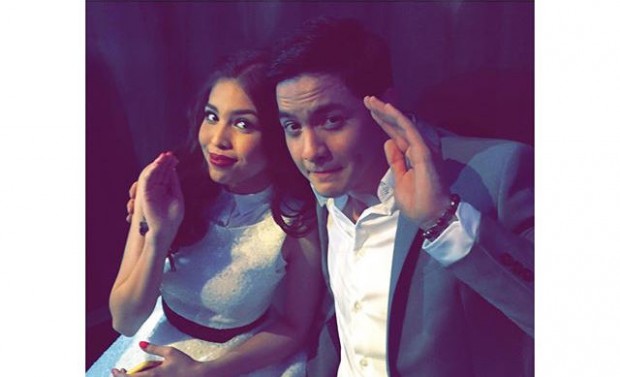 Maine Mendoza's Instagram account was hacked again last night and this time, the perpetrator deleted her entire feed. If you were hoping to casually (secretly) scroll through her archive of photos and look for that one image that serves as proof of the moment sparks flew between her and Alden Richards, you just missed your chance.
Not missing a beat, Alden quickly put his social media sleuthing skills to work (which could also mean that this guy Google deep-dives hard when he's stalking) and uncovered the hacker's Snapchat account. He posted the hacker's Snapcode on his Twitter, counting on Aldub fans to storm the culprit's account and restore Maine's access to her Instagram.
This is the hacker! pic.twitter.com/WHxdpiOMHo

— Alden Richards (@aldenrichards02) February 23, 2016
It seems to have worked. As of press time, the hacker left a hasty note on her empty account, which currently has 2.2 million followers, apologizing and admitting to wrongdoing.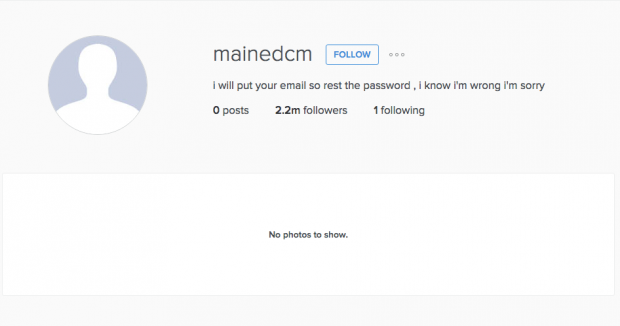 This isn't the first time Maine's social media has been hacked. Last November, her Twitter was hacked by Anonymous Philippines in order to promote the Million Mask March last Nov. 5. (Whether the name of the march and the chosen date are a V for Vendetta reference is something we can only guess at, but we're not handing out any points to the hackers for originality.)
Eventually Twitter locked the account down and returned it to Maine. Anonymous Philippines posted an apology to her soon after on their Facebook page.
Maine, for her part, has asked her fans to calm down. She can take more selfies tomorrow with Alden later, people.
Tulog na kayo, I'm fine 🙂

— Maine Mendoza (@mainedcm) February 23, 2016
In the meantime, maybe change those passwords, Maine? We're guessing ald3nr1chards143 is a little too easy for hackers to guess.
[
Radyo Inquirer
]
Photo courtesy of Alden Richards' Instagram