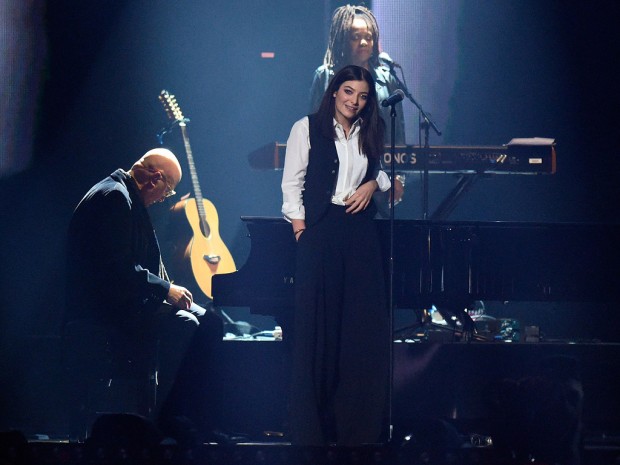 After throwing shade at Lady Gaga's tribute performance at the Grammy Awards, Duncan Jones proved to be a tough critic to please. But when Lorde took to the stage at the Brit Awards to perform "Life on Mars" in honor of the late superstar David Bowie, Duncan quickly expressed his approval.
Just as he sent out a tweet right after Gaga's performance, Duncan took to Twitter to show how pleased he was with the stripped-down tribute:
Finally found the links to tonight's Brits. Just… beautiful. Thank you.

— Duncan Jones (@ManMadeMoon) February 25, 2016
Unlike Lady Gaga's high production effort that even featured heavy advertising for Intel, Lorde simply entered the stage after David Bowie's band played a few of his hits as clips of David's iconic music videos played in the background. The young Kiwi singer showed off her versatile vocal prowess and her rockstar vibe throughout the song.
Mike Garson, David Bowie's pianist, confirmed that they really planned out their performance, knowing Duncan would be watching and ready to pounce if he found it a little too much:

.@ManMadeMoon We worked 100 hours to get tonight right. And @lorde was a dream to work with. We adored her respectfulness to your dad.

— Mike Garson (@mikegarson) February 25, 2016
The performance was a surprise number after Gary Oldman and Annie Lennox said a few words about the life of David Bowie, presenting him posthumously with the BRITs Icon Award.

Lorde is also a big fan of David, writing a long reflection on Facebook about how he influenced music and her career upon the announcement of his death.

[USA Today]

Photo courtesy of People