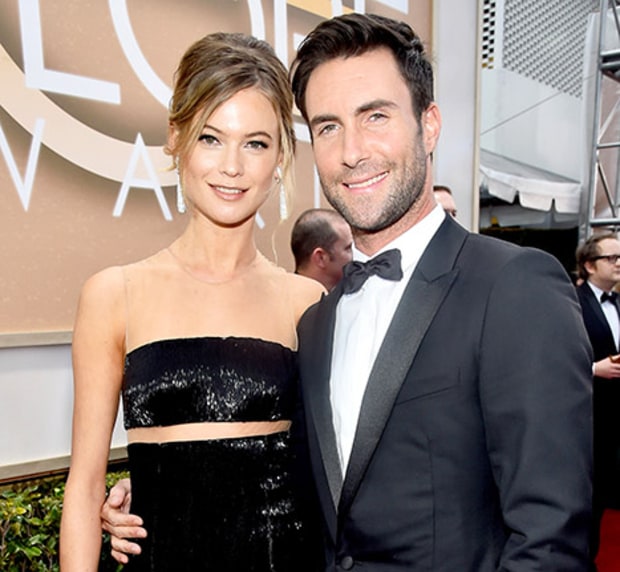 Some time after they got married in 2014, Maroon 5 vocalist Adam Levine said on Ryan Seacrest's KIIS FM radio show that he wanted to have 100 kids with his wife, model and Victoria's Secret angel Behati Prinsloo. "I want to have more kids than would be socially responsible," he joked. Well, with a couple this beautiful, who wouldn't want to see a bunch of kids with their genes, right? And according to recent reports, it seems like they're expecting their first baby.
While there's still no confirmation from either parties, Us Weekly reports that they got the exclusive news from multiple sources who confirmed that Behati is already three to four months pregnant, and that daddy-to-be Adam is "over the moon." He's probably excited to sing lullabies to the baby, or better, write a song dedicated to him/her like John Legend did.
Adam and Behati began dating in 2012, and decided to tie the knot in Mexico two years later. Aside from Adam gushing over wanting a hundred kids, Behati also previously expressed her excitement in becoming a mother in an interview with The Lowdown, saying, "I've always wanted a family since I was a little girl. I'm an only child so I wanted like 10 kids…for sure."
Whew. These two really want a huge family, don't they? But nonetheless, we can't wait for baby Prinsloo-Levine to arrive and break the Internet from all the cuteness.
[
Nylon
]
Photo courtesy of Us Weekly