After hustling all week long, it's high time to cut loose and enjoy the weekend. But that doesn't have to mean getting lit at the same club on Saturday nor hiking the same trail on Sunday. Instead, we at #TeamPreenPH have prepped you with a bunch of exciting events for you to check out this weekend. Break the routine by adopting a new cat, watching a fireworks show, booking your next flight, or even partying at paradise.
Find out where you'll be in the list below!
Music Festivals
#1 Paradise International Music Festival
April 9, 12 p.m. onwards
Aseana City Open Grounds, Pasay City,

It's not everyday that Yeezus (and Kim Kardashian, apparently) is in town. Enjoy this once-in-a-lifetime event by partying to live tunes by Kanye West, Wiz Khalifa, Austin Mahone, 4th Impact, and Rudimental, as well as local acts such as Cheats, Hale, and Itchyworms.
#2 Hailee Steinfeld live in Eastwood + VIP Ticket Giveaway
April 8, 7 p.m. onwards
Eastwood Mall Open Park, Orchard Road, Libis, Quezon City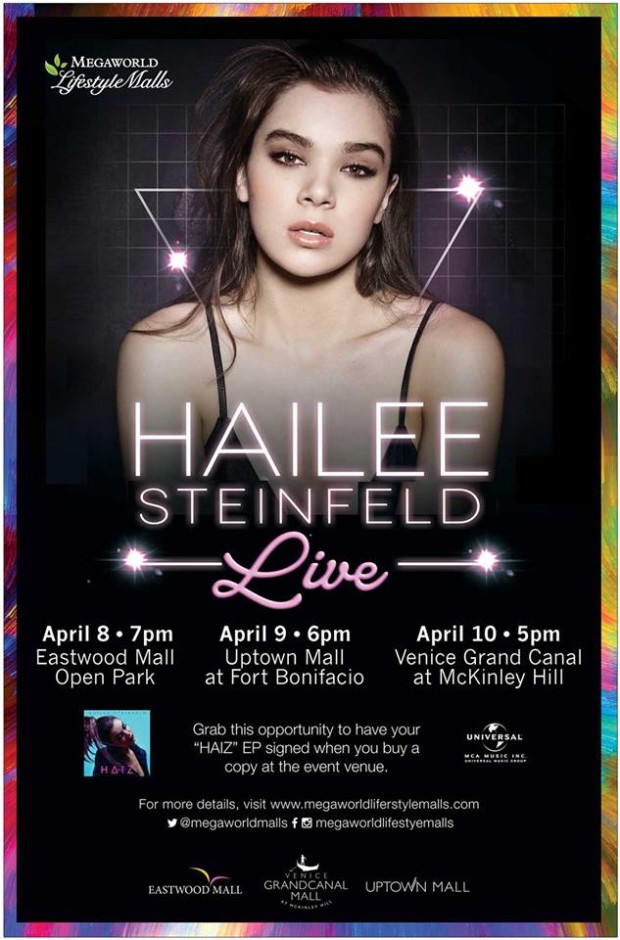 Get a chance to win VIP tickets by joining AShop's giveaway and watch Hailee Steinfeld as she takes over Eastwood Mall Open Park this Saturday.
Launches
#1 Off The Crowd's Let Go Album Launch
April 8, 9 p.m. to 1:00 a.m.
Mow's, Kowloon House Basement, 20 Matalino Street, Quezon City

Before Off The Crowd starts selling out concerts, catch them live at their first album launch. Also performing are HILERA and Hoodium amongst several others so drive up north for a fun night of OPM.
Fireworks
#1 1st Elimination Night of the Philippine National Fireworks Festival
April 9, 7 p.m. to 8 p.m.
Riverbanks Center, 84 A. Bonifacio Avenue, Marikina City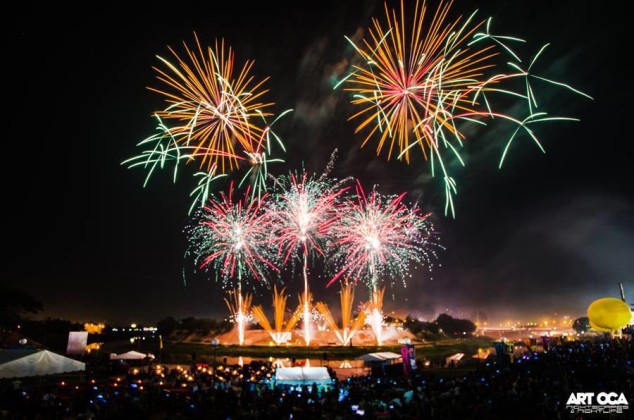 See three awesome firework displays by representatives from Quezon Province, Cavite, and Batangas City for free
Fitness
#1 Freedom Run 2016
April 10, 5 a.m. onwards
Liwasang Ulalim, CCP Complex, Pasay City

What better motivation do you need to workout than for a cause? Promote freedom from corruption in the Philippines with your loved ones and colleagues while running to great music.
#2 Mt. Pulag Adventures Climb
April 9, 1 a.m. onwards
Mt. Pulag, Kabayan, Benguet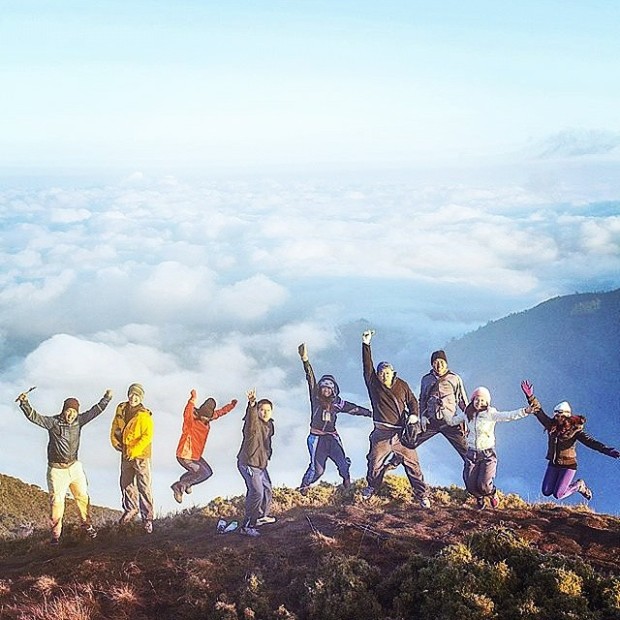 Book your tickets ASAP to experience the beauty of the third highest mountain in the Philippines.
Fairs
#1 Vows of Elegance: A Grand Wedding Fair
April 9 to 10, 10 a.m. onwards
Makati Shangri-La, Manila, Ayala Avenue corner Makati Avenue, Makati City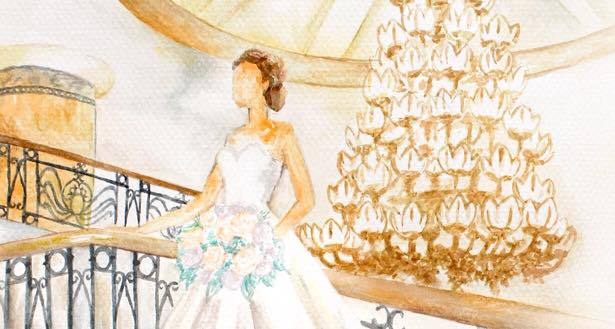 Got engaged recently? Makati Shangri-la brings together Rita Neri, Robert Blancaflor, and many other big names in the Philippine wedding industry to help you plan your big day.
#2 The BIGGEST TRAVEL & TRADE SALE of the year!
April 8 to10, 9 a.m. onwards
SMX Convention Center, Seashell Lane, Mall of Asia Complex, Pasay City

Summer is already here and it's high time for a holiday. For the best local and international travel deals, don't forget to drop by this three-day event at the SMX Convention Center. Be sure to come early though as the lines get super long!
Elections
#1 The Leader I Want: Senatorial Debates
April 8, 3 p.m. to 5:30 p.m.
AMA Computer University, Project 8, Quezon City; Maximina Street, Villa Arca Subdivision, Quezon City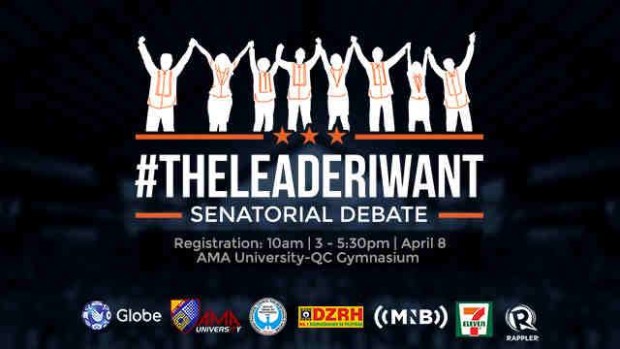 Seven senatorial candidates are up for the first leg of the Senatorial Debates 2016. Make sure to watch and tweet #TheLeaderIWant to let your voice be heard!
#2 PILIpinas VP Debate
April 10, 5 p.m. to 8 p.m.
Universty of Santo Tomas, España Boulevard, Manila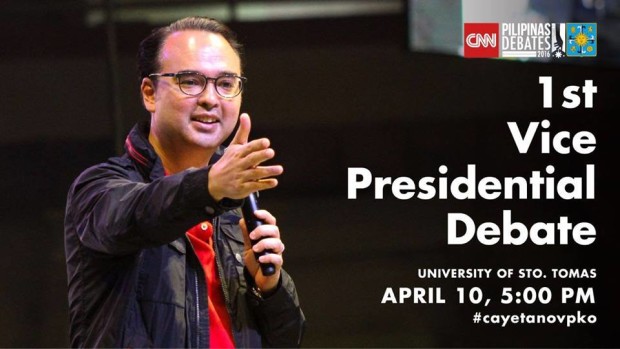 Find out more about our candidates for Vice President in the upcoming debate at the University of Santo Tomas.
Workshops
#1 Creating Heroes & Villains
April 9, 4 p.m. to 6:30 p.m.
Orenda Cafe, 2/F, 77 Shorthorn Street corner Congressional Avenue, Project 8, Quezon City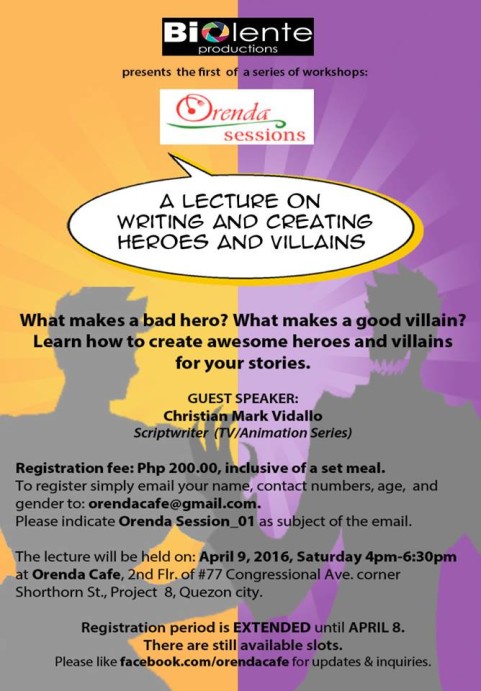 Calling all aspiring authors and scriptwriters! Get schooled by Christian Mark Vidallo as he teaches you how to create your heroes and villains.
Exhibits
#1 Days of Creation
April 8 to May 30
Duemilla Gallery, 210 Loring Street, Pasay City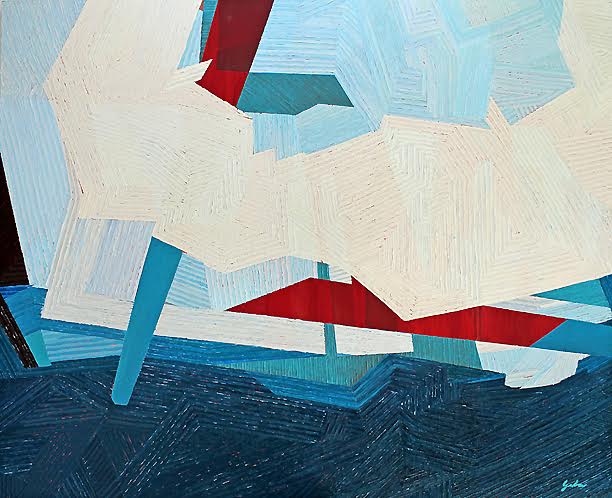 University of Iowa MFA graduate Marc Gaba presents a new collection of oil masterpieces inspired by his readings of the Bible. Catch the opening today at 4 p.m. or visit during gallery hours as it runs till the end of May.
Parties
#1 I LOVE HIP HOP and BASS presents: LOVE LOCKDOWN
April 9, 9 p.m. to 4:00 a.m.
Today x Future, 7-T General Malvar Street, Araneta Center, Cubao, Quezon City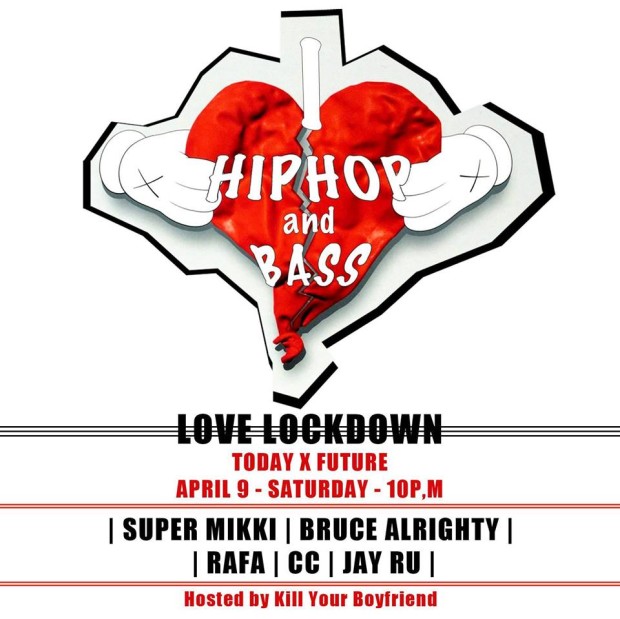 Listen to live sets by Super Mikki, Bruce Alrighty, RAFA, CC, and Jay Ru with your friends and colleagues this Saturday night.
#2 Aracama Social Saturdays!
April 9, 10 p.m.
Aracama, Fort Strip, Bonifacio Global City, Taguig City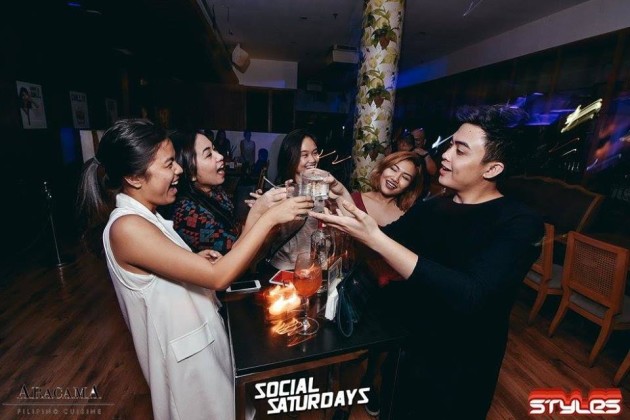 Don't miss out as DJs Johnnyverse and Jena spin up an awesome night at Aracama.
#3 RIOT HOUSE featuring Samantha +Skratchmark
April 9, 1 p.m.
Black Market, WAREHOUSE 5, La Fuerza Compound 2, Sabio Street, Makati City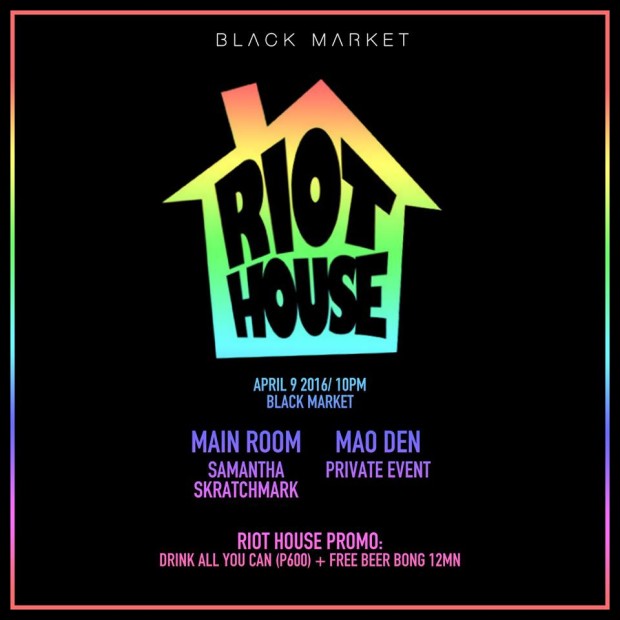 Get turnt at Black Market this Saturday because Riot House is taking over with the help of DJs Samantha and Skratchmark.
Adoption
#1 Cats of Manila Adoption Booth at Waggin' Tails 2016
April 10, 2:00 p.m. to 6:00 p.m.
Bonifacio High Street, Bonifacio Global City, Taguig City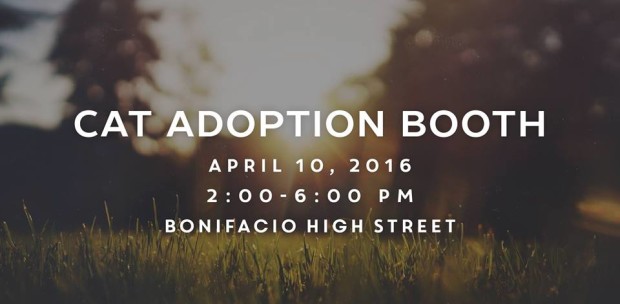 Cats of Manila is setting up another adoption booth at the Bonifacio High Street this Sunday. Take pictures, play with the rescued cats, and choose one you'd like to take home with you!