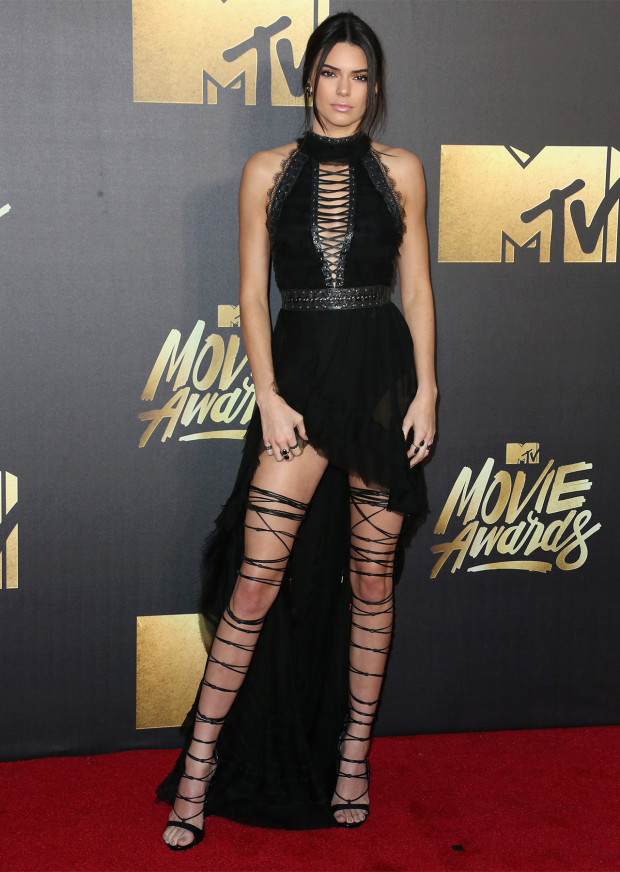 We all know it takes a village for a celebrity to get ready for a social event—and Kendall Jenner is no different. Admit it, the first time you saw her photo during the MTV Movie Awards, you had two things in mind. First is "How in the world did she get in those shoes?" and the second, which came later, was more about "Oh, she looks great!"
And guess what? It took two more people to help Kendall get in, and we're guessing, out, those D'Squared thigh-highs and she posted a behind-the-scenes photo to prove it, even exposing her tush in the process.
All efforts paid off as she looked incredibly long on the runway pairing the thigh-highs with a Balmain number. So the next time we have a tough time getting in complicated shoes or even dresses, we won't complain and just ask help from our friends just like Kendall.
[
Nylon
]
Photo courtesy of ET Online and Getty Images