The Duke and Duchess of Cambridge started off their seven-day India and Bhutan tour yesterday and it was a pretty fun start, we must say. Prince William and Kate Middleton was spotted kicking off the tour by playing cricket—they actually played with the world's best cricketer Sachin Tendulkar. And she did it all while wearing wedges.
She really won't cramp up when it comes to the style department as she still looked put-together even after a couple of rounds. A photo of her kicking a soccer ball in the same outfit popped up.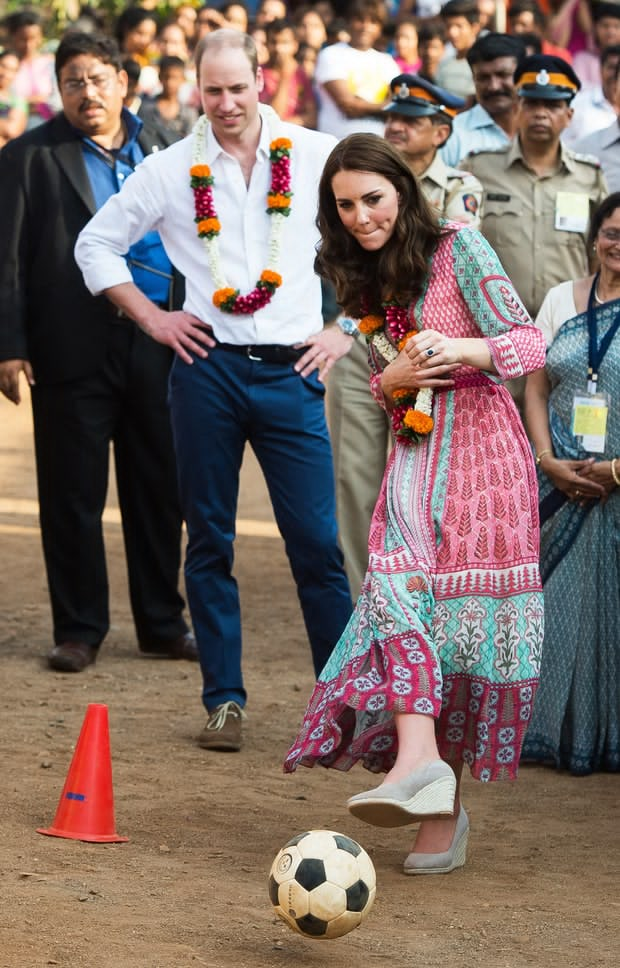 We're looking forward to seeing more of the Royal Family's trip in the two countries. You'll never know, Kate might surprise us again!
[
Elle
]
Photos courtesy of US Weekly, Getty Images, Footwear News, and Rex