To just be completely honest, last night was my very first Manila Fashion Fest experience (yes, I've been a goner for a while) and I was quite amused. The new set-up was meant to make you feel like you're attending New York Fashion Week—a little more space and we'll get there.
Six collections cascaded down the runway and I took fancy on three—Mark Tamayo, Mark Bumgarner, and Rhett Eala. They are the designers that I would love to be dressed by—because they're varying styles, color palettes, and executions make me feel much more empowered as a woman.
I know what you're thinking—he's doing menswear. But as a woman, I was intrigued by the collection he presented, definitely not designed for the faint-of-heart, but for a man who is much more adventurous with his choices. The color palette is somber, but definitely not dead as he used dessert sand, burnt orange, brick red, and mustard yellow. More importantly, the collection, I feel, is not just for a man, but would seamlessly fit a woman's as well.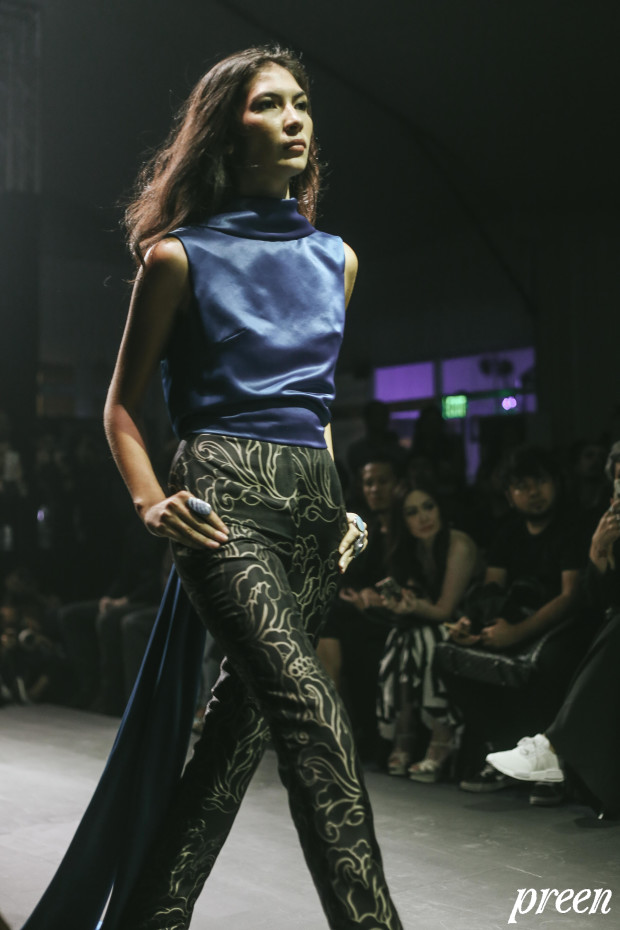 Mark has been known for working on the most romantic pieces, like pieces that fit Heart Evangelista to a T. Last night, he did not disappoint and continued to share clothing that he does best, only with the use of calmer colors and prints, along with his play on necklines and silhouettes, that we welcome with open arms.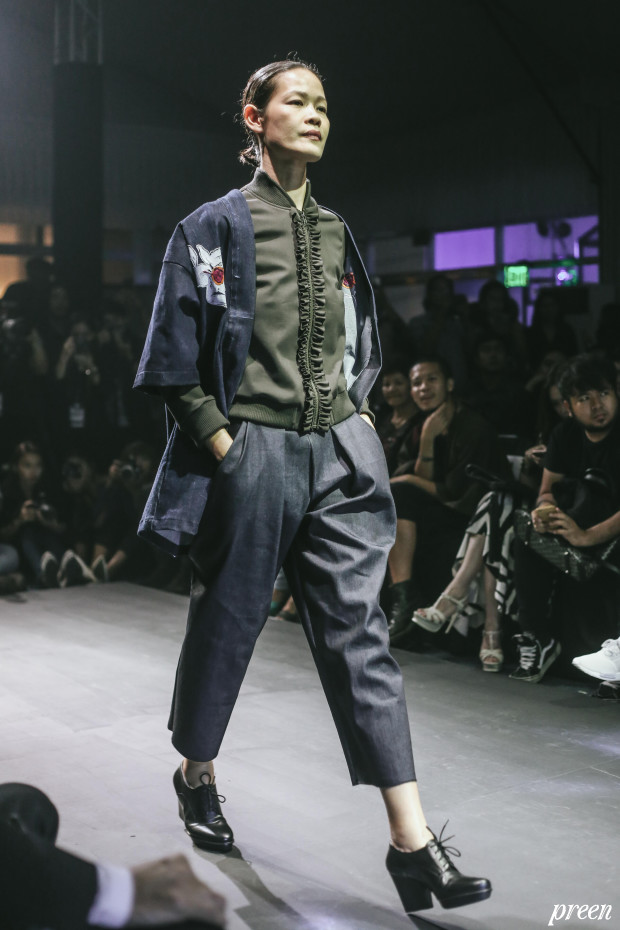 A classic designer tends to show what he can do and more—exceeding expectations and showing diversity, and that is exactly what Rhett Eala did. He started off with menswear with the use of denim and when model and photographer Jo-An Bitagcol walked the runway, I knew those pieces were not just meant for men. The pieces that followed leaned towards a more romantic lady with the use of fluff, lace, and embellishments.
Photos by Paolo Tabuena