It's that time of the year again when celebrities bring out their fashion trump cards for the red carpet―the Met Gala. Now, this is the event where all the big names in fashion and entertainment gather for a cause but also show off their sartorial assets―mostly with over-the-top ensembles. And this year's no different with its futuristic theme.
Aside from Taylor Swift's black and silver ensemble, we scoured the Internet for looks that made us go "whoa," from a glowing dress to an overload of lace, and more. We'll just let you scroll down to read what we think of these 11 looks.
Lupita Nyong'o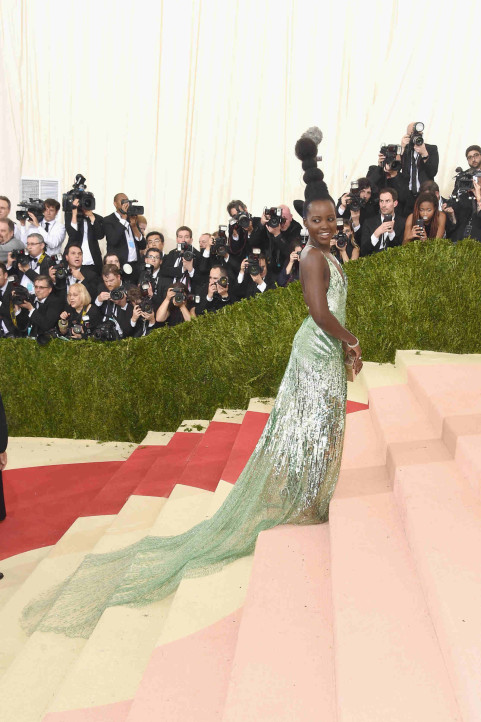 We wonder, just how many cans of hairspray and hair ties did they use for her hair?
Solange Knowles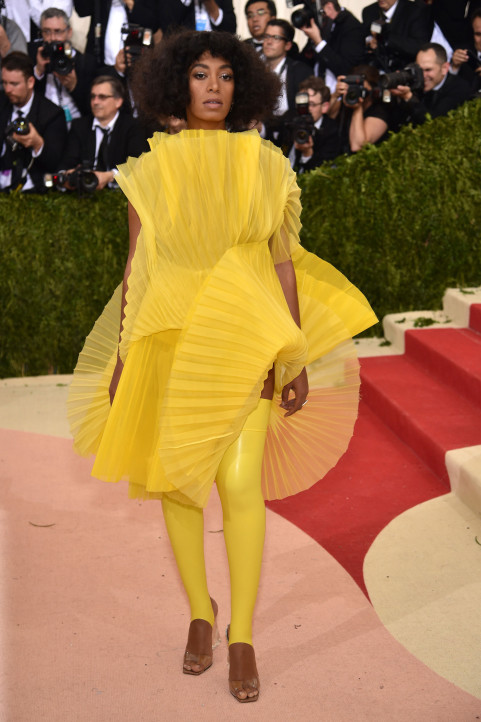 Is it just us or is Solange showing some all-out support to Lemonade with this strikingly yellow dress and latex knee-highs?
Alicia Vikander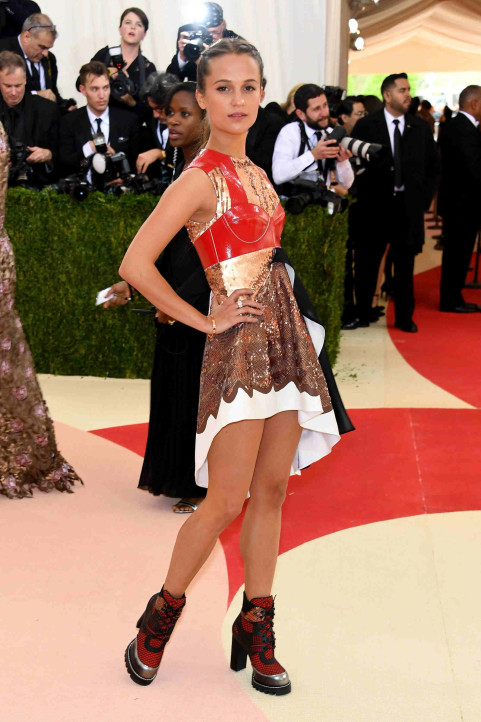 If you've ever wondered what an updated version of the "Jingle Bell Rock" dresses in Mean Girls look like, it's Alicia Vikander's short Louis Vuitton ensemble.
Claire Danes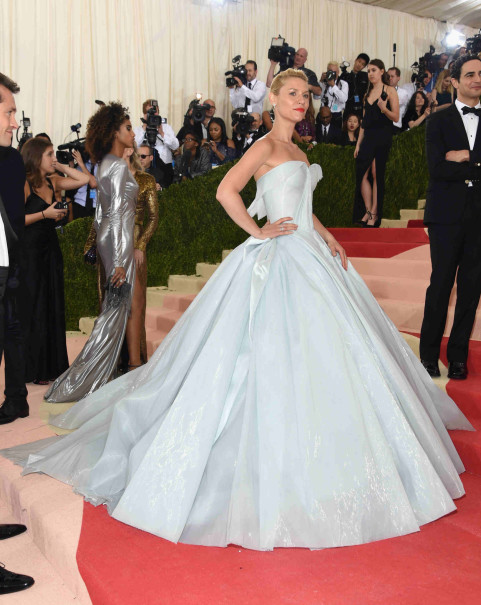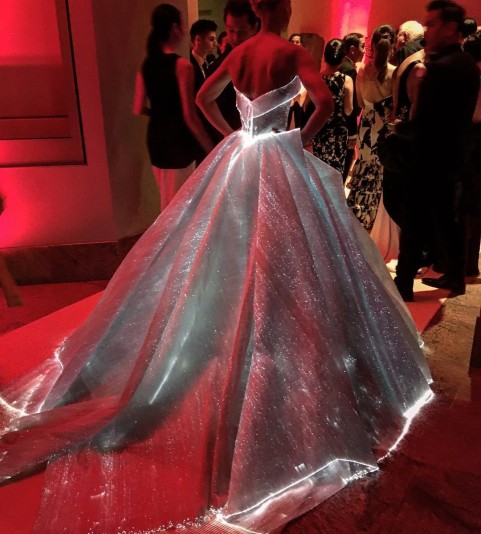 Stop what you're doing right now because Claire Danes (literally) stole the spotlight with her glowing Zac Posen dress.
Rita Ora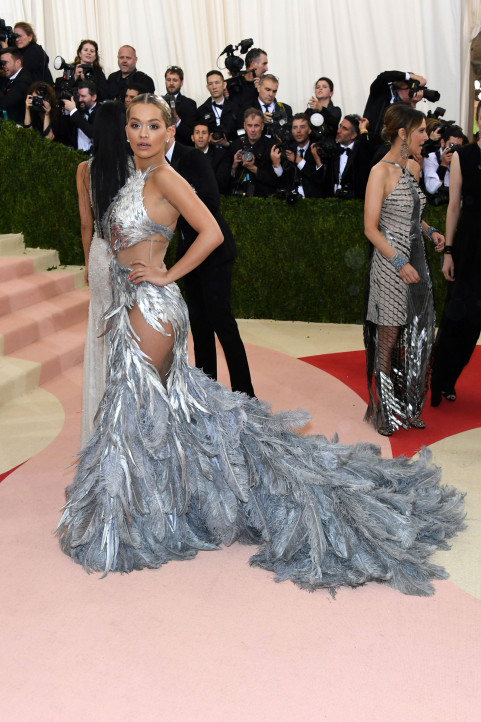 Singer Rita Ora taking fly fashion seriously with her feather-embellished Vera Wang gown.
Zoe Saldana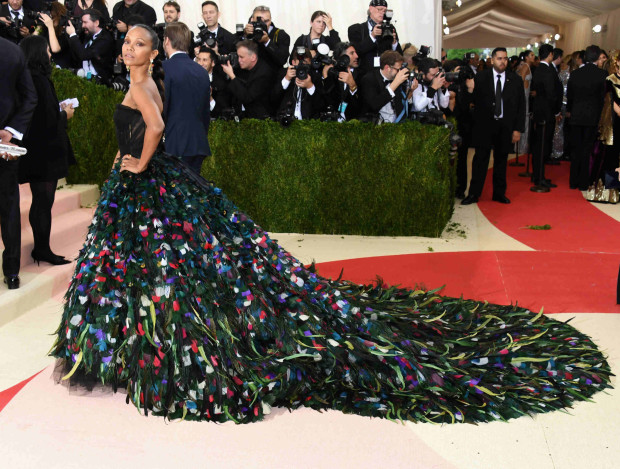 Another personality following the feather trend is actress Zoe Saldana, but this time with colorful peacock feathers.
Gigi Hadid and Zayn Malik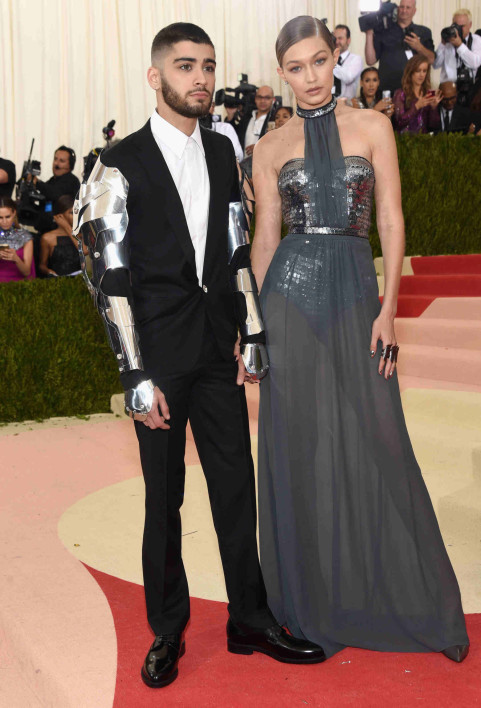 When they said the theme was futuristic, we didn't expect actual cyborgs to walk down the red carpet. Oh, wait, it's Gigi Hadid and Zayn Malik.
Nicole Kidman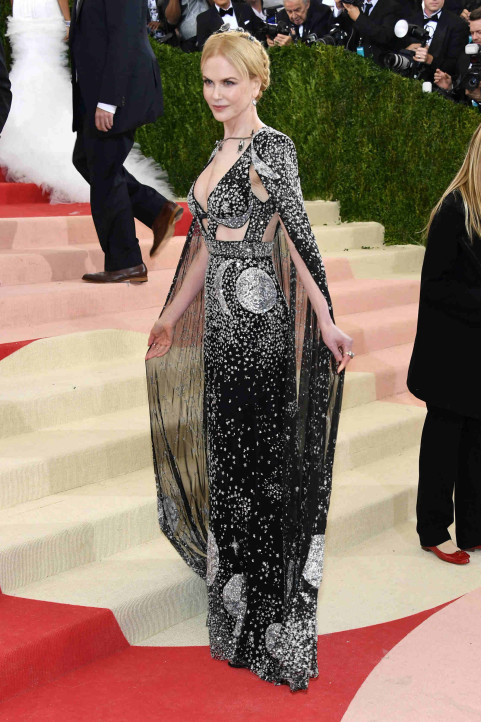 The night sky looks bright on Nicole Kidman's gown because you can't have too many stars and moons on one outfit.
Kim Kardashian and Kanye West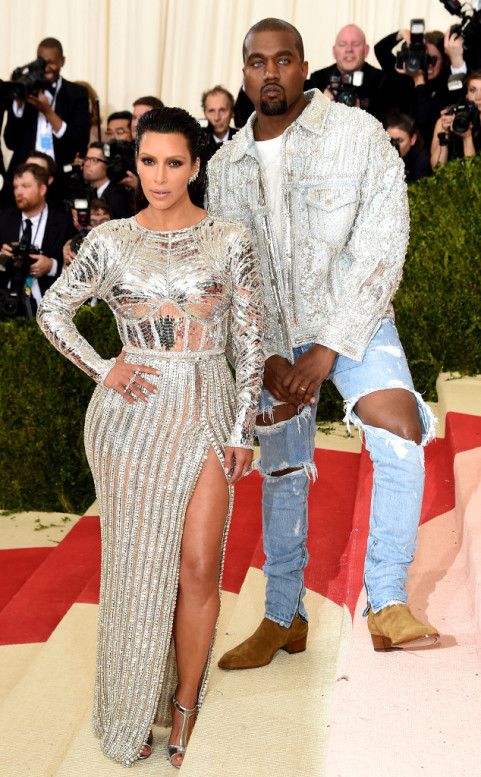 The couple went matchy-matchy with shiny silvers with Kanye even using white contacts to complete his look. Kim even found it so hot, she licked his face on her Snapchat.
HAIM
We're drowning in all the lace the HAIM sisters wore at the red carpet.
Dianne von Furstenberg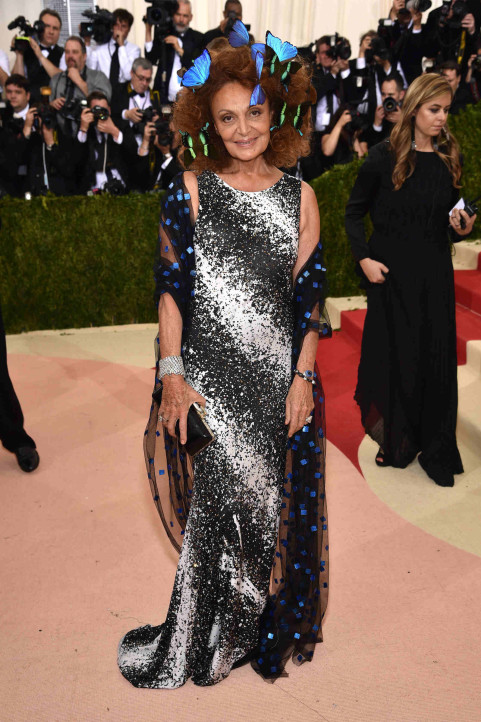 Hey, look! There's a butterfly convention on Dianne von Furstenberg's head!