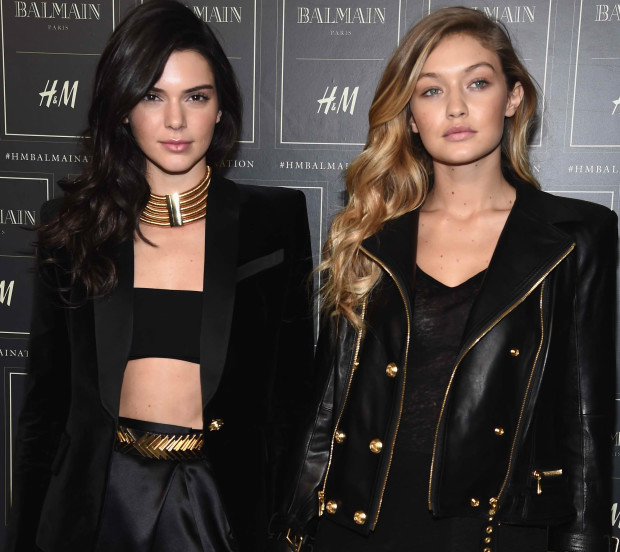 Social media is a stressful thing, as well as a blessing. These days, you can take one good selfie which can rack up, let's say, almost a thousand likes, and you're already considered Internet famous until the next photo. If you're lucky, Tyra Banks may even scout you on Instagram for a chance to join the next season of America's Next Top Model (if she's still hosting it, that is).
Whether we like it or not, this seems to be the future that fashion is steering towards to. Imagine: Instead of tedious casting calls that'll last for hours, agents will just scroll through social media posts to search for average men and women who have the potential to become the next big thing in modeling. More recent examples include Viner Cameron Dallas becoming the new face of Calvin Klein and Lucky Blue Smith getting an overseas gig with Penshoppe.
But the catch is—and it's very evident today―we don't really pay attention unless there's a huge following and likes, and major fashion labels may be jumping into it by booking models with wider reaches. Actress Rebecca Romijn said as much in a recent Entertainment Tonight interview that big fashion names now are relying on a following rather than one's talent in modeling.
"No one has proven yet that numbers of followers translates to revenue. So it is frustrating. I know a lot of people―legitimate fashion people―can't stand it. Hate it that these, you know, social media stars are now the supermodels in fashion," she says, possibly taking a jab at models Kendall Jenner and Gigi Hadid, and all the other models with large social media followings.
And she may be correct. Maybe. Sorry, Yolanda Foster.
It is true that fashion is evolving―as if a dress made of 3D-printed materials and Claire Danes' glowing Met Gala gown aren't any indication―but I don't think publications and agencies would change that quickly and simply depend on blind faith on choosing a model based on a pretty face they see on social media. Sure they can be featured on magazine covers, but the bigger question is whether they can hold their own on the runway and other major modeling gigs outside of these prints.
Surely the fashion industry won't get easily swayed by numbers and let inexperienced models represent their brand, right? While the latter is true, we also can't deny that even age-old luxury powerhouses like Chanel and Louis Vuitton are booking models with large followings to appeal to more millennial customers because of the dominance of technology today.
But is it enough to quickly call them "supermodels"? It's not that simple.
I'd like to think of the Internet as an easier way to cast and scout people for modeling gigs, and not a factory where you can instantly create supermodels in a matter of minutes no matter how pretty or handsome they are. Just imagine how supermodels like Naomi Campbell and Cindy Crawford got to the top during their time when social media didn't even exist yet.
Like I said, these average social media personalities all start out inexperienced―they may know how to smize at selfies, but someone needs to train them to work in the industry and not just rely on numbers to help them out. Furthermore, even if one already does have a wider reach, doesn't necessarily mean they're going to be an effective model through and through.
Social media can help anyone become famous, and eventually a model. But how one hustles in the field, and how they use their platform and fame in the long-run will ultimately define them in the fashion world and whether or not they're worth that supermodel status.
Photo courtesy of Vogue