Zac Posen is known to make the most stunning gowns and dresses—from the entourage gowns in Sex in the City, Coco Rocha's wedding gown, to most recently, Claire Danes' fiber optic glowing gown for the Met Gala.
This time around, Zac assumes a new role and that is to design chefwear. Nina Clemente recently took the role of chef in The Standard Plaza and since she knows how the usual chef jacket looks, she turned to long-time friend Zac to give her kitchen look a sartorial boost.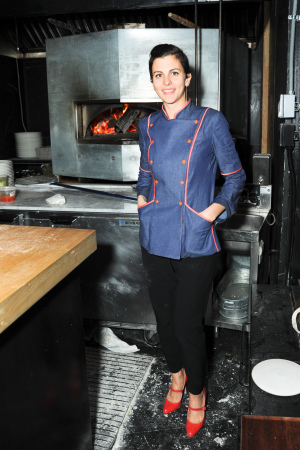 "My childhood friend Zac Posen designed my chef jacket. I wanted something fun, with a pop of color — and he knew exactly what to do," shares Nina. It's so convenient to have a designer friend who just knows you and your style so well, huh? She even shares that the color palette reminds her of her summers in Amalfi Coast which inspired her menu for the restaurant.
Sorry to burst your bubble, but we don't think he's going to mass-produce chefswear just yet. But we'll never know, maybe a bunch will start to bug him after this!
[
WWD
]
Photo courtesy of WWD and Zac Posen's Instagram account