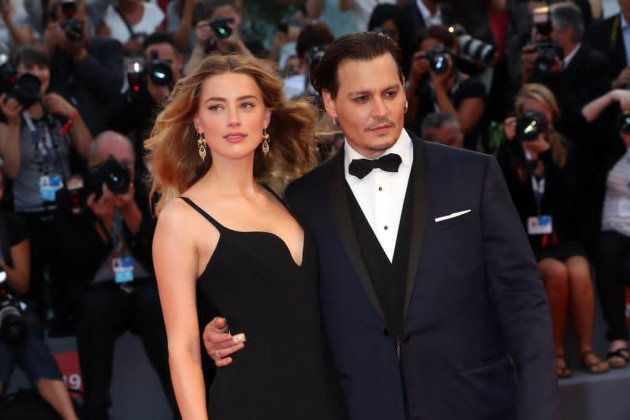 Updated on May 27, 2016
After 15 months of marriage, Amber Heard filed for divorce earlier today from husband Johnny Depp because of irreconcilable differences. Some may be wondering how this seemingly chill couple had troubles between them. But apparently, the two were already rocky for a while now.
A source tells E! Online that their strong personalities would always clash, which would cause them to not speak for weeks. "They are both passionate, intense and opinionated," the source says. "They are both stubborn and overly dramatic, which doesn't help when they disagree."
With that in mind, this also explains why they looked so awkward while doing the PSA video after Amber smuggled their two dogs in Australia. It also probably didn't help that Johnny made a joke about killing the dogs, too.
While this is an emotional moment for the couple, the impact must be worse for Johnny as the divorce comes just days after his mother died. In fact, Johnny's rep just released a statement regarding the split, saying, "Given the brevity of this marriage and the most recent and tragic loss of his mother, Johnny will not respond to any of the salacious false stories, gossip, misinformation and lies about his personal life. Hopefully the dissolution of this short marriage will be resolved quickly."
But anyway, we wish the two the best of luck in their individual careers and future relationships. Also, who's keeping the puppies?
[
Vanity Fair
and
E! Online
]
Photo courtesy of Pop Sugar
Follow Preen on Facebook, Instagram, and Twitter