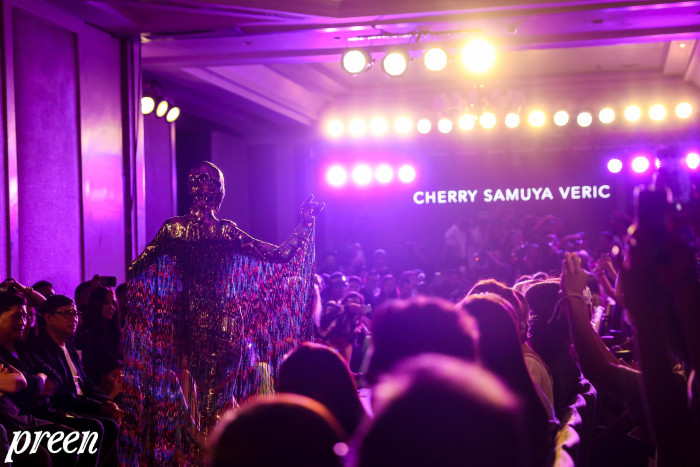 We spent last weekend with people in the fashion industry for this season's Philippine Fashion Week and honestly, we can't believe it flew by so quickly. As our way to deal with the hangover, we browse through the collections once (or thrice) more and rekindled the memory of the pieces we loved on the runway.
As you scroll down, you'll discover 10 looks that we wished we plucked straight from the runway into our very own closets. We don't really know where to wear them, but who cares, right?
Two looks from Arnold Galang's Coalescent Culture: The Peace Collection Series caught our attention. We especially liked how he played around with different fabrics for texture and even silhouette that made his pieces interesting and worthy to snatch up. That top with the bell-sleeves? I brought it home.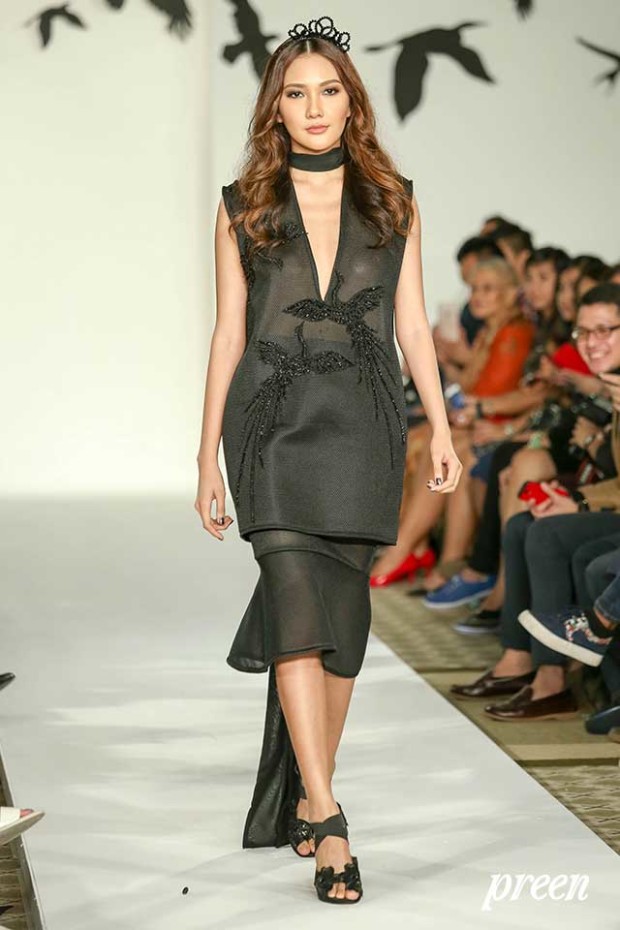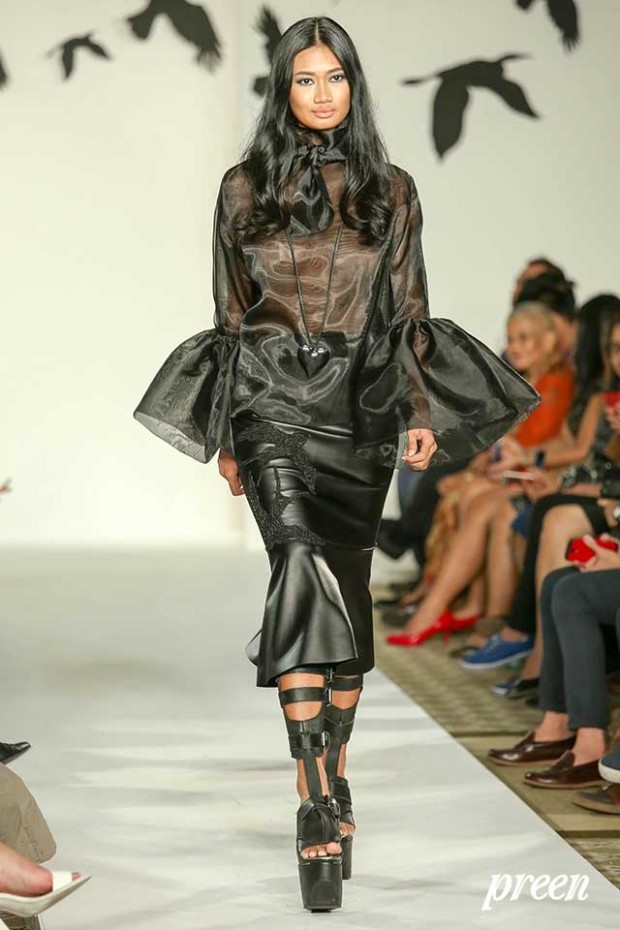 This tweed coat dress from Celine Borromeo's La Femme Debonaire collection has everything you wished your office wardrobe would have—a deep-V (if and when appropriate), a sexy slit, and that ovoid shape. I can already imagine it with a pair of nude pumps or white sneakers when I'm feeling a little more casual.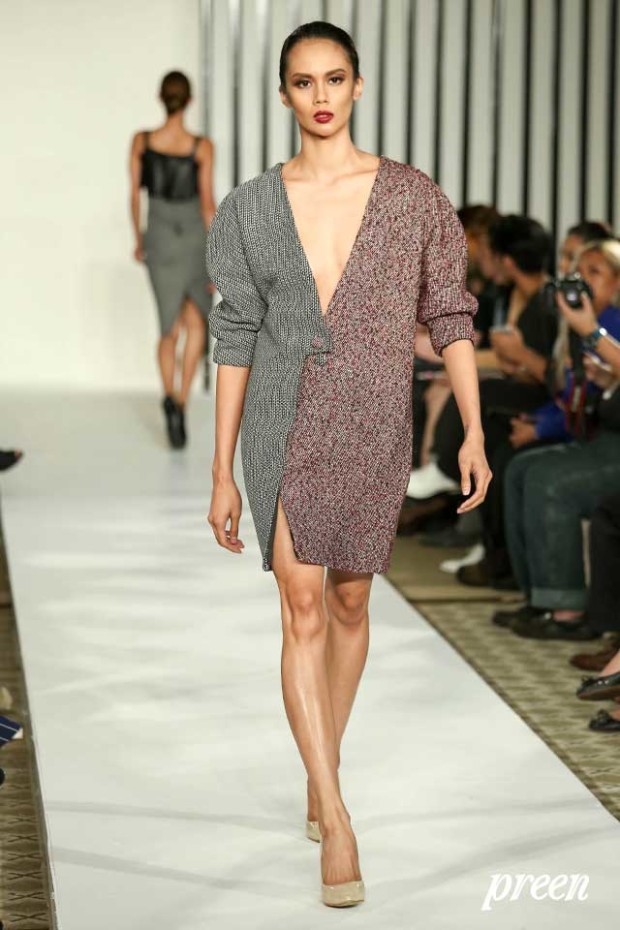 Cherry Samuya Veric was the last designer to present at Philippine Fashion Week and as mentioned in our Instagram post, he was definitely fitting to be the one to close the season. He put out a show for Viva with a play on patterns done in a modern technique. The best part was that he executed these pieces in a variety of forms—from bomber jackets to body-skimming and tea-length dresses. Now I'm thinking of possible occasions where I can rock these frocks.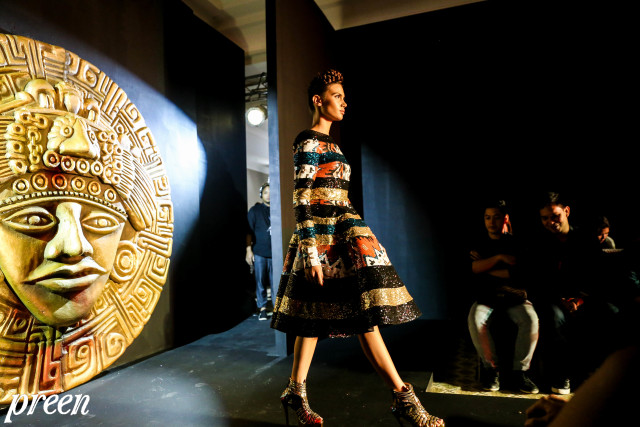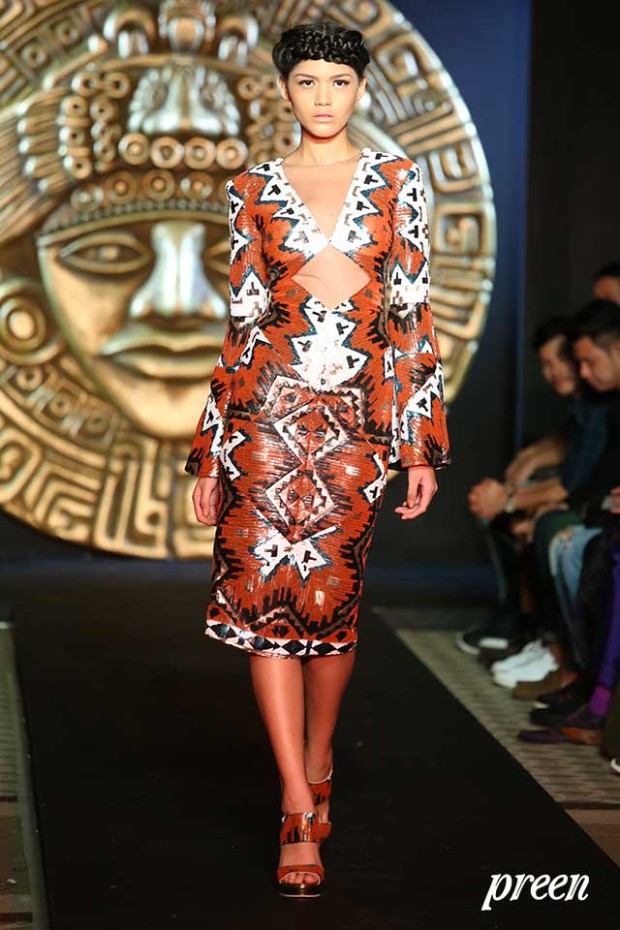 You wouldn't think that Jeffrey Rogador's JR Holiday 2016 Prints and Patterns was inspired by indigenous textiles when you see his streetwear collection. He translated the colors and the prints and made it relevant and easy-to-wear. This sweater is something I'd love to cozy up in when the rain showers start and it helps fight off the blues.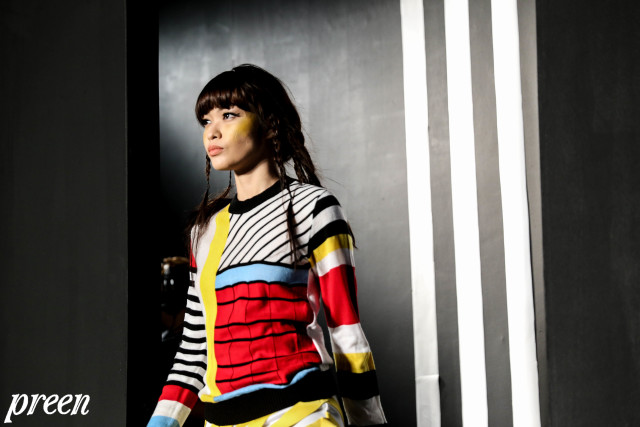 Jerome Salaya Ang is another designer who knows how to put on a show. His pieces are beautiful in person just as they are in photos. His dresses played around with sheer fabrics, but done in a way that makes you feel like a fighter (with all that bondage). If I could wear this yellow concoction to a wedding, I definitely would. And the black version can be for my alter-ego.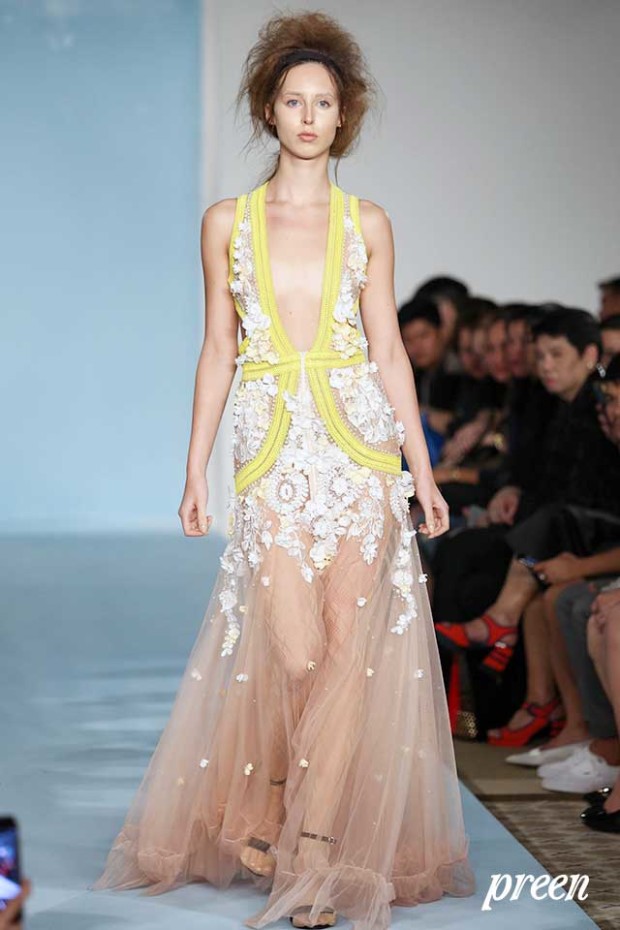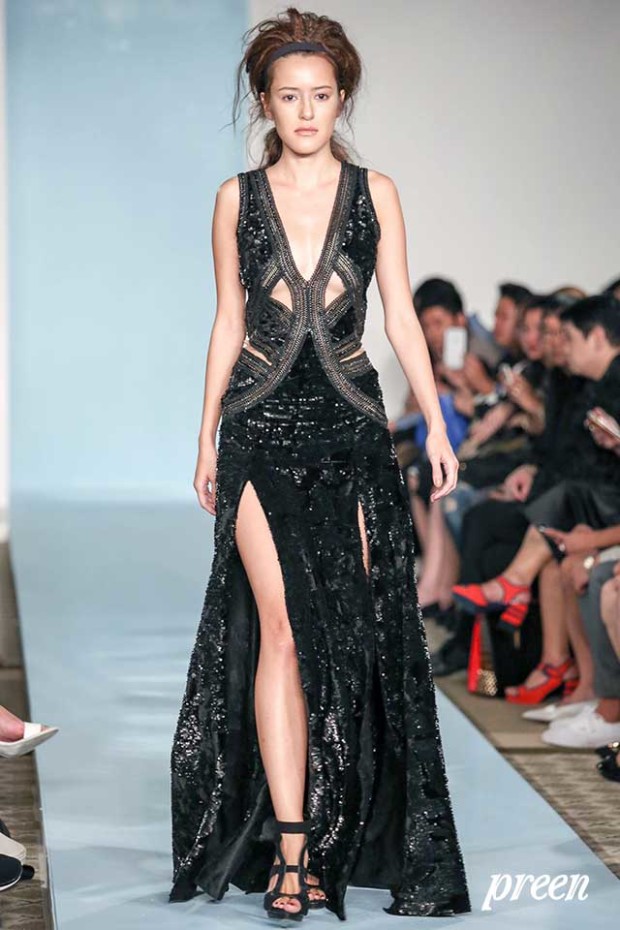 Noel Crisostomo's design showed his fun side as fully-sequined pieces along with embellishments walked down the runway, but we wish he didn't attach those emoji-like patches on everything. What particularly caught our eye was the use of texture on an otherwise usual party dress—I would definitely shimmy in this all night long. When's the next party?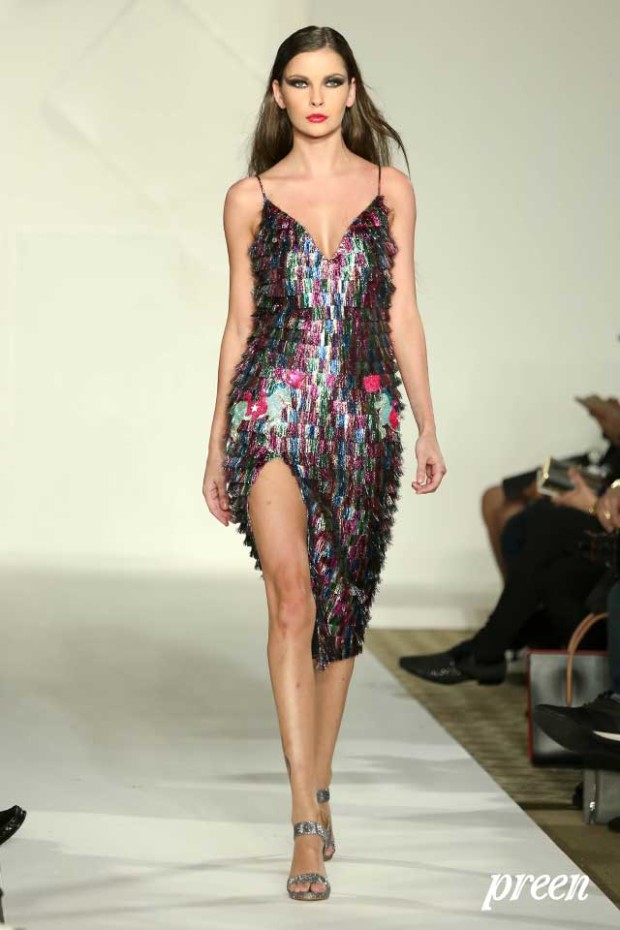 Velvet is definitely not my fabric of choice when it comes to evening dresses, so I looked to other things like his furry clutches that can double as a napping device when energies go so low. But Randall Solomon saved the best for last as he brought out a coat dress perfect for a black tie event. Now I want that!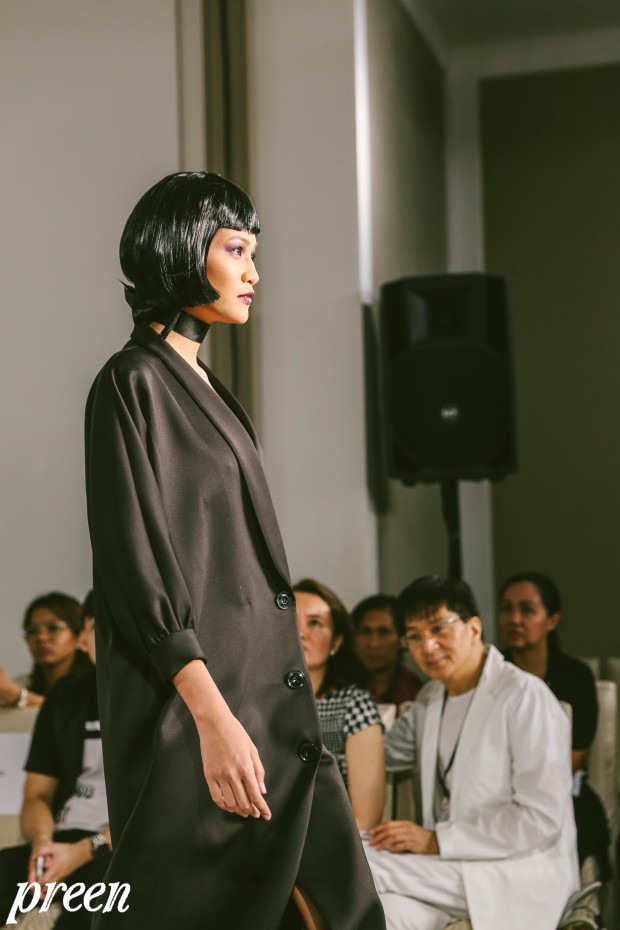 Photos by Paolo Tabuena and RG Medestomas
Follow Preen on Facebook, Instagram, and Twitter