https://youtu.be/CC19geH-UoM
When it comes to Japanese cuisine I'll admit that I only know the major players: sushi, ramen, and tempura. Since these popular dishes can be found in every other Japanese restaurant in the metro, I thought wasn't missing out on anything.
All of that changed when we entered Chibo Okonomiyaki. The restaurant takes it name from its star fare: the okonomiyaki. It's a bit of a tongue-twister but once you get to know it, it proves to be quite mouth watering.
Okonomiyaki is a Japanese pancake made with flour from mountain potatoes. Fluffy but filling, it's filled with meat and vegetables cooked over a teppan in front of you. Chibo sticks to the Japanese tradition of training their chefs specifically to the dish. See, in Japan, every chef is only taught to perfect one dish, hence a sushi chef is trained differently from a ramen chef. For okonomiyaki, a teppan chef takes charge.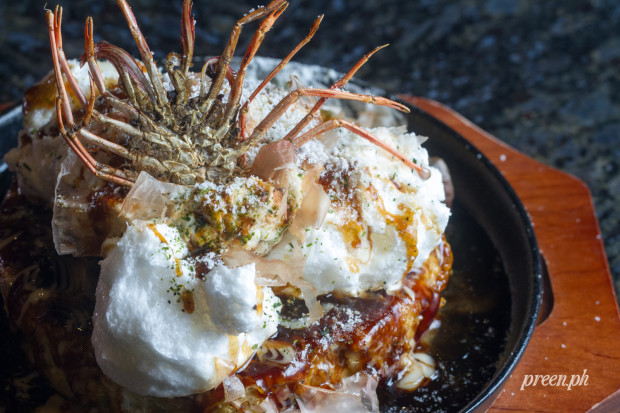 Chef Akihiro Horiuchi, manager of overseas division of Chibo, and his 15 years of experience as a teppan chef is training the chefs in the Manila branch to make that perfect okonomiyaki. It's tricky business to master teppan cooking: it's a flat iron stove on high heat. A few seconds makes a big difference. "It only takes 15 to 20 minutes to make the perfect okonomiyaki, cooking in the teppan is all about being fast as to make the flavor of each ingredient stand on it's own," shares chef David Guevarra, operations manager of Chibo.
In those few minutes, however, you can expect to be served a wide array of choices. The okonomiyaki can take on different forms from the Butatama Okonomiyaki (P190) which is the classic recipe from Osaka filled with pork to the Shirayukihime (P430) that is topped with whipped egg whites, stuffed with prawn, bacon, tomato, pork, and avocado. "We also have the Cheese Yaki, which is exclusive to Manila. It's filled with cheese and teppan-noodles," says manager Kenji Komuro. "We created it with what we think are the Filipino favorites."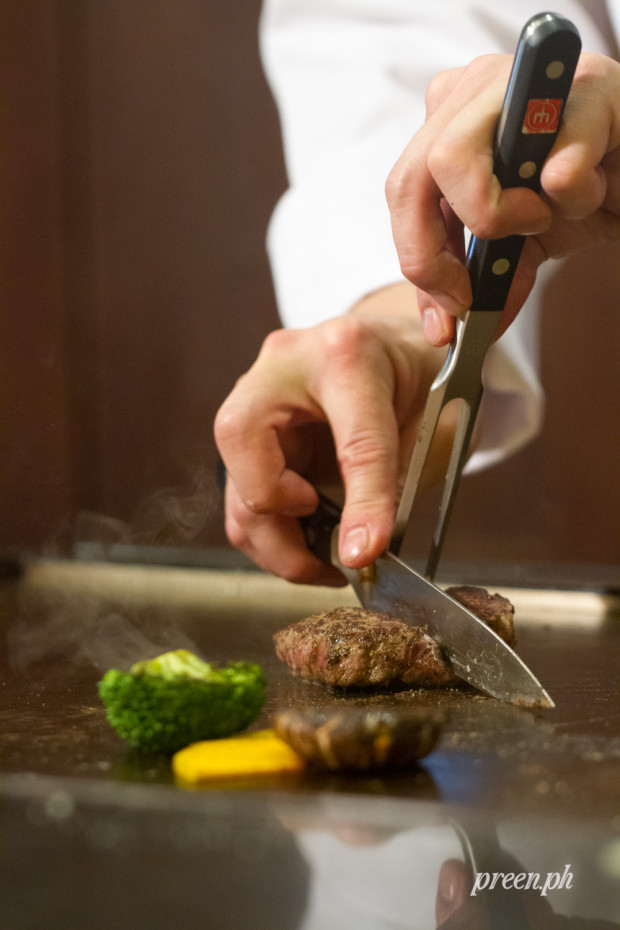 Taking a bite into my Butatama Okonomiyaki, I was treated to different flavors and textures buffered by the soft pancake. Despite the high heat, the crispiness of the spring onions and cabbage isn't lost but the pork is cooked just right and tender. The Shirayukihame are for those who are more adventurous. Touted as an extra fluffy and flavorful version of the usual okonomiyaki, with the meringue serving as a palate cleanser when you dig into the meatier portions of the dish. Served straight from the teppan, it's ideal to be eaten hot but I found later on that evening that's it not bad cold either. (Hello, leftovers!)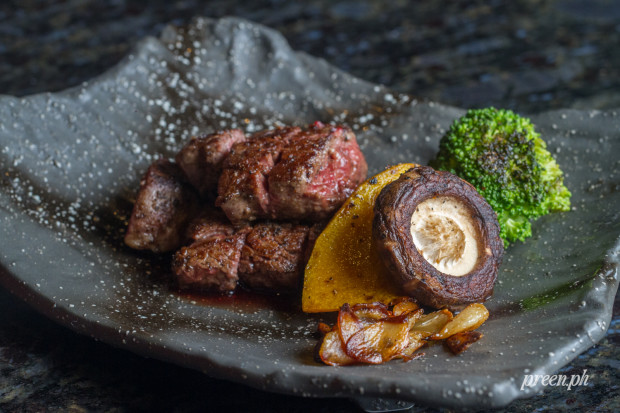 If you plan to dine at Chibo soon, bring either your friend or your ravenous appetite. One serving is meant for at least two to three people. Trust us, and don't underestimate how much the okonomiyaki can fill you up in a few bites. On the other hand, if you want some more familar options, you can go for the Wagyu Beef (P1,200) or have your choice of yakisoba. Side dishes like the Gyoza Teppan (P150) might also interest you. For a family affair, you can also choose from their set courses such as the Teppanyaki Course (P1,800) that consists of US steak, seafood, salad, pork omelette, rice, and salad.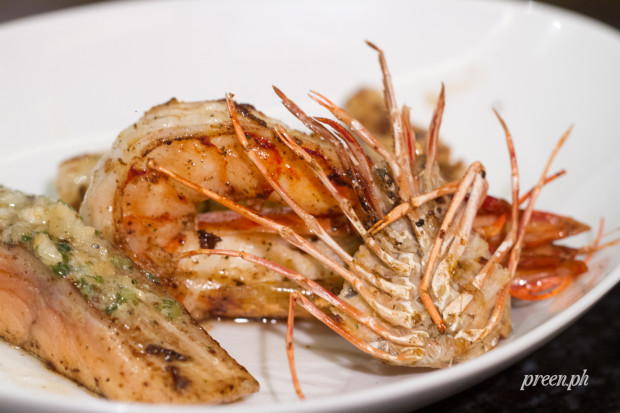 Still, I urge you to not skip on the okonomiyaki. Start with the simple one and build an appetite for their different variations to find your favorite.
Chibo Okonomiyaki. 2/F S Maison, Conrad Manila, Seaside Boulevard corner Coral Way, Mall of Asia Complex, Pasay City. Open from Monday to Sunday to 10 a.m. to 10 p.m. For more information, visit their Facebook page.
Photos and video by Patrick Segovia
Follow Preen on Facebook, Instagram, Twitter, Snapchat, and Viber