Chinese cuisine has long been a part of Filipino dining. Just think about every other Chinese restaurant or delicacy shop in the different corners of the metro. Think about how many side dishes and snacks we've taken from our Chinese cookbooks. It's because of this that I find hard to be excited about Chinese food.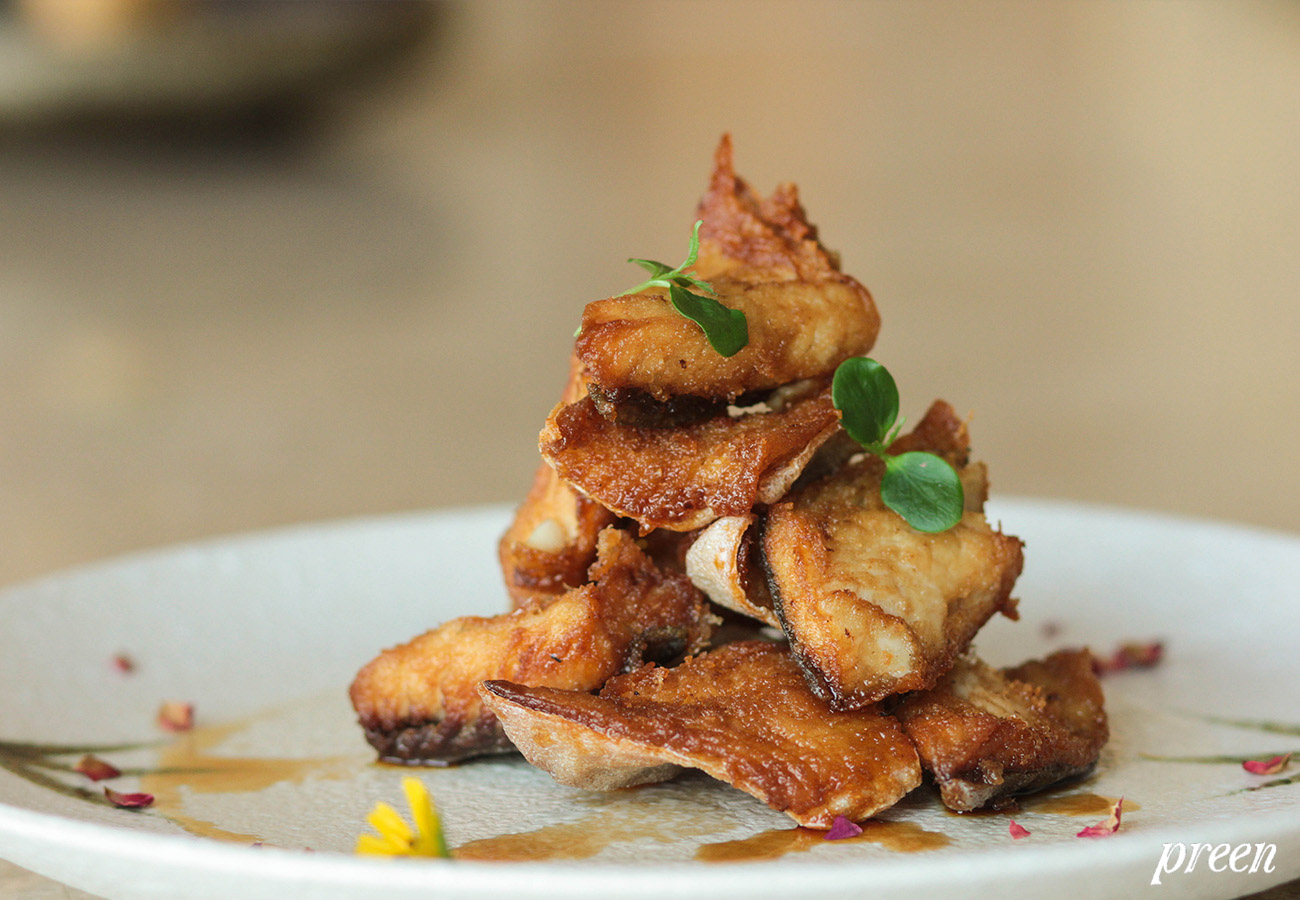 If you're in the same situation as I am, it might be a good idea to visit China Blue by Jereme Leung. A staple restaurant in every Conrad hotel, this one in Manila is special as it's the first one that boasts of a partnership with international celebrity chef Jereme Leung. The acclaimed chef has trained the staff with his know-how and is expected to fly in at least twice a year to share new techniques and ingredients.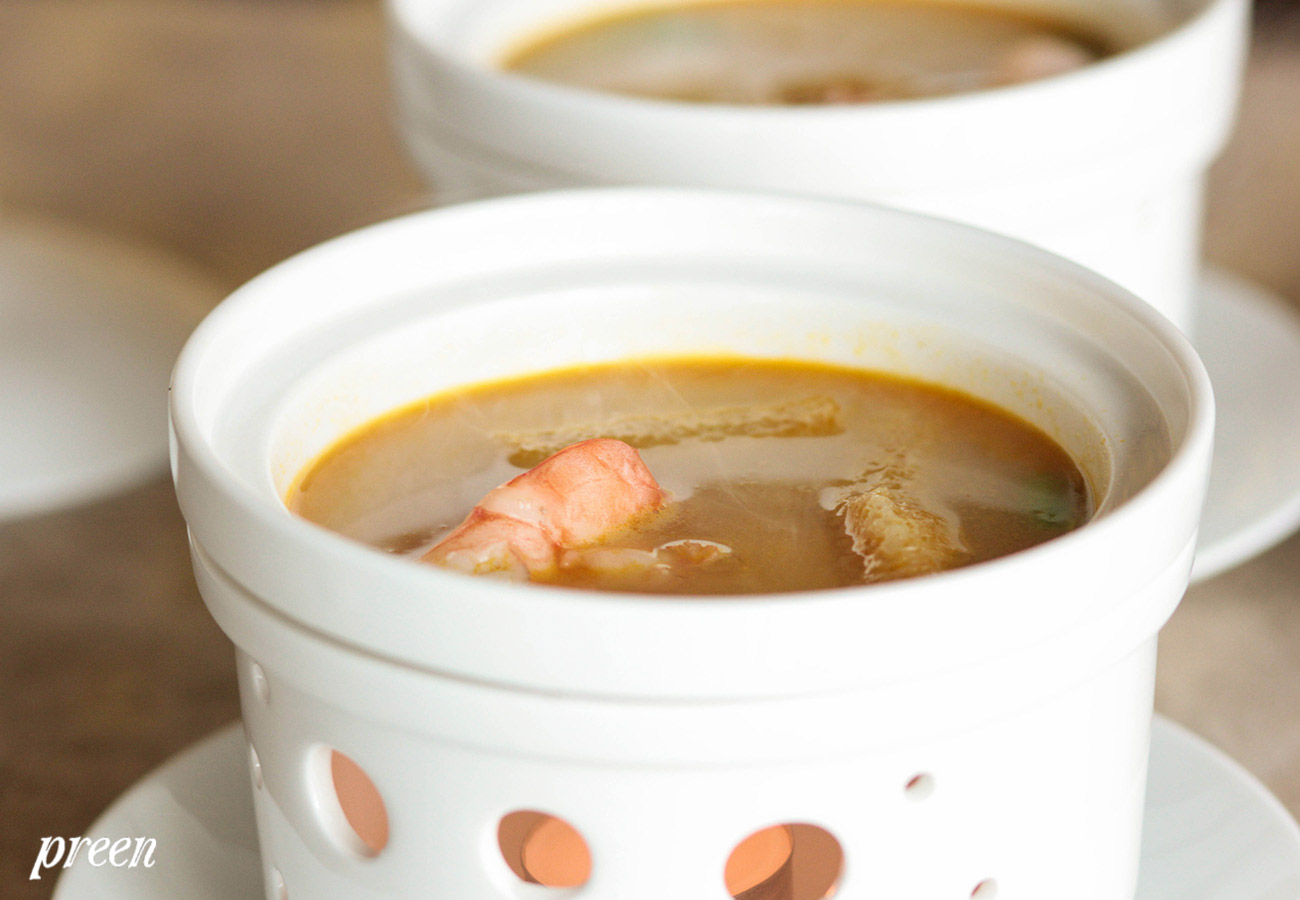 In Chef Khor J, lead chef at China Blue, the teachings of Jereme are very evident, "I like my food to be more exquisite. However, the most important is about forgetting the traditional [practices] and basics [of] Chinese cuisine. [There are no] shortcuts in cooking," he says.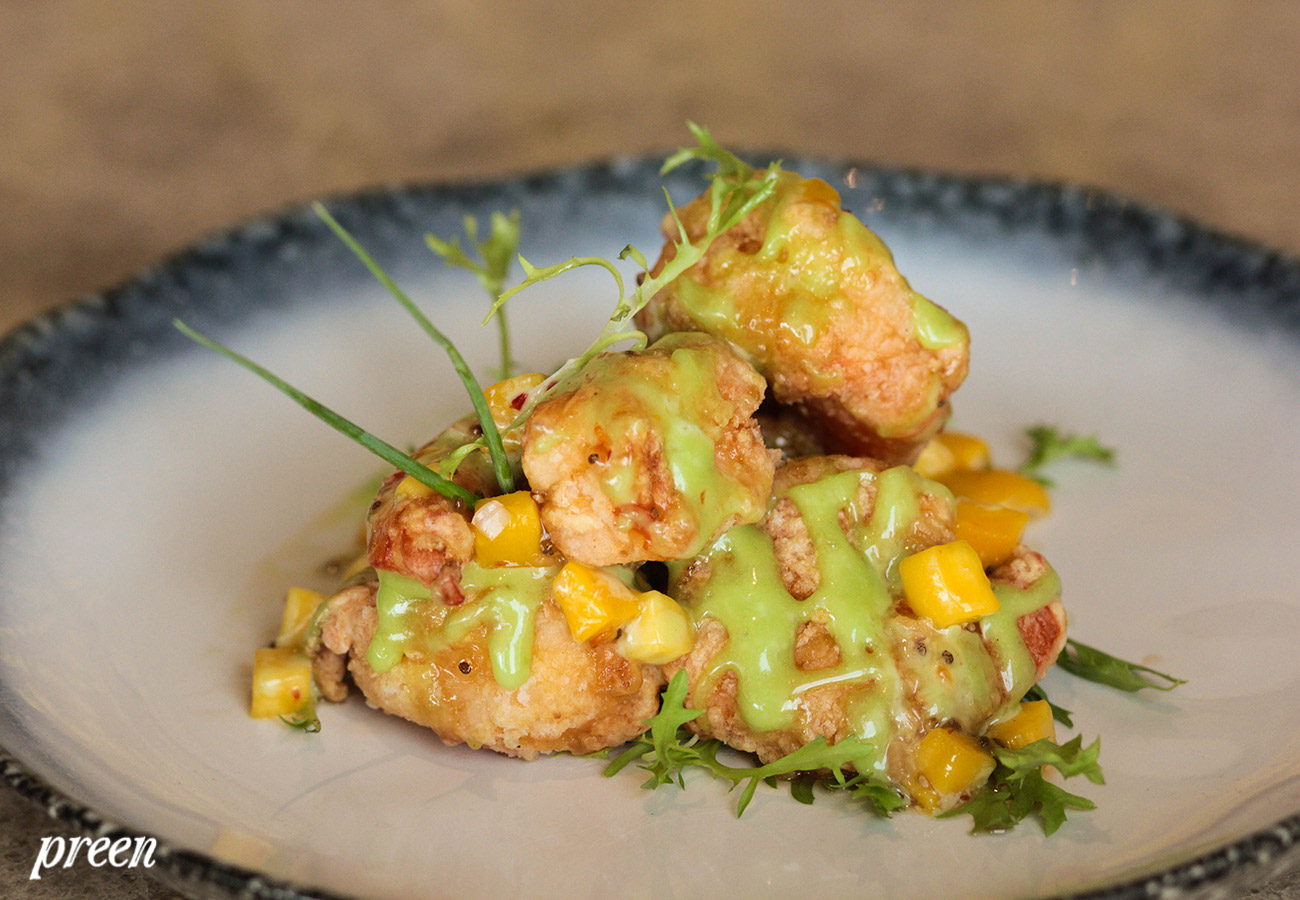 Exquisite just might be the right term with dishes such as the Shanghai-style Soya Braised Fish (P390) , covered by a glass dome that releases smoke as you lift it. The flavor is intriguing as the smoked flavor permeates in every bite. The 8-hour Golden Broth (P590) also has a similar penchant for presentation as it comes in an elevated bowl to accommodate a tea light candle below to constantly keep your soup warm. The serving may be small, but the soup is rich and the shrimp and squid is tender and fresh.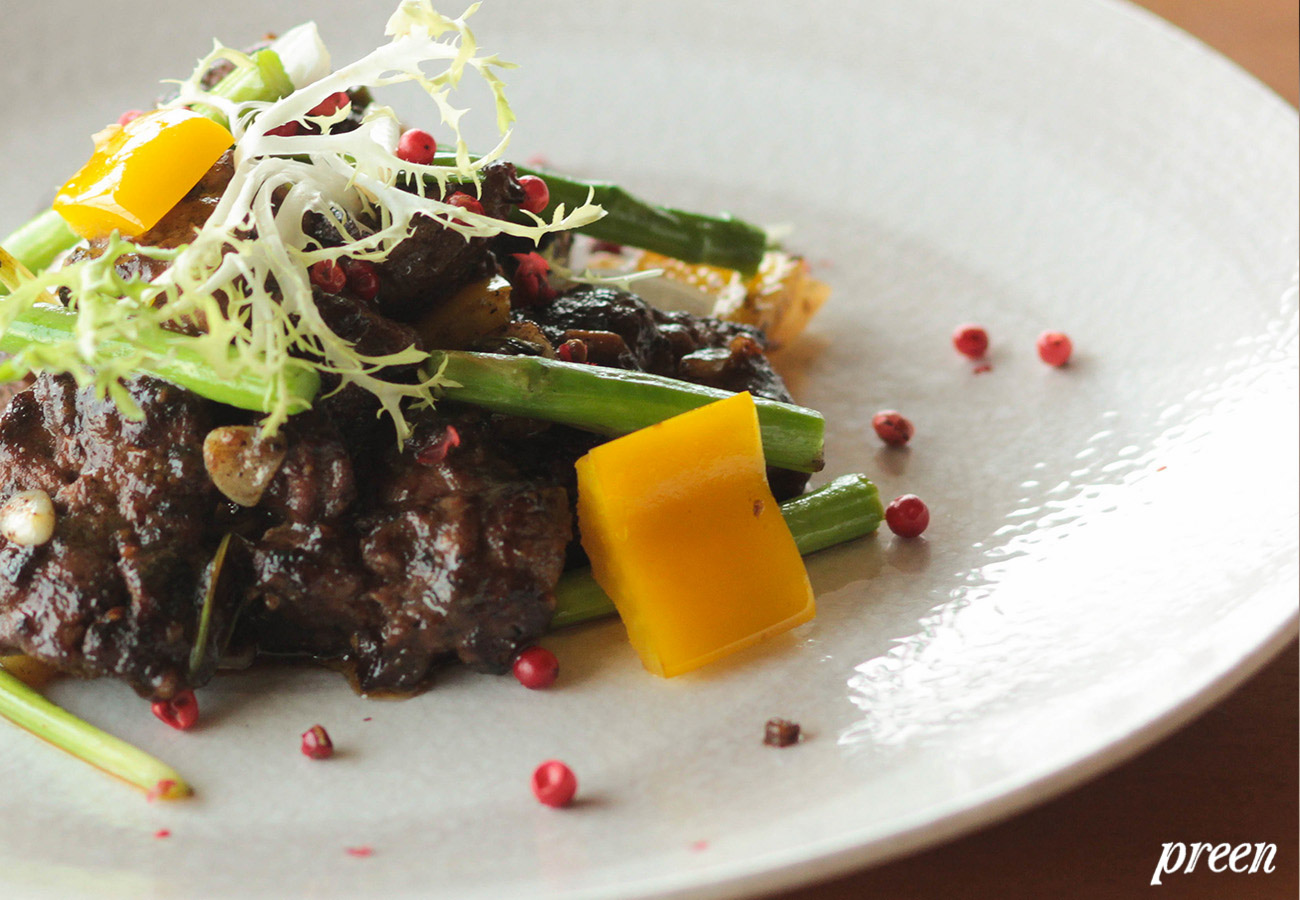 Surprising twists are also found within some of the dishes. Chef Khor's signature dish, the Crispy Fried Shrimp with Wasabi and Mango Salsa (P890) manages to tie in the different flavors of sweet, spicy, and a little salty into a savory treat. It quickly became my favorite as the wasabi provides a unique bite to the mango. If you want to pass up for the spiciness and are craving for a serving of tender meat, you can try the Wok-fried Beef Tenderloin Cube, Asparagus with wild Hunan Pepper (P950). Soft beef cubes serve as a good contrast to the sweetness of the Hunan pepper. On the other hand, the Stir-fried Shitake Mushrooms in Sweet Vinagrette Sauce (P360) almost resemble sesame beef in their texture and taste and serves as a good appetizer.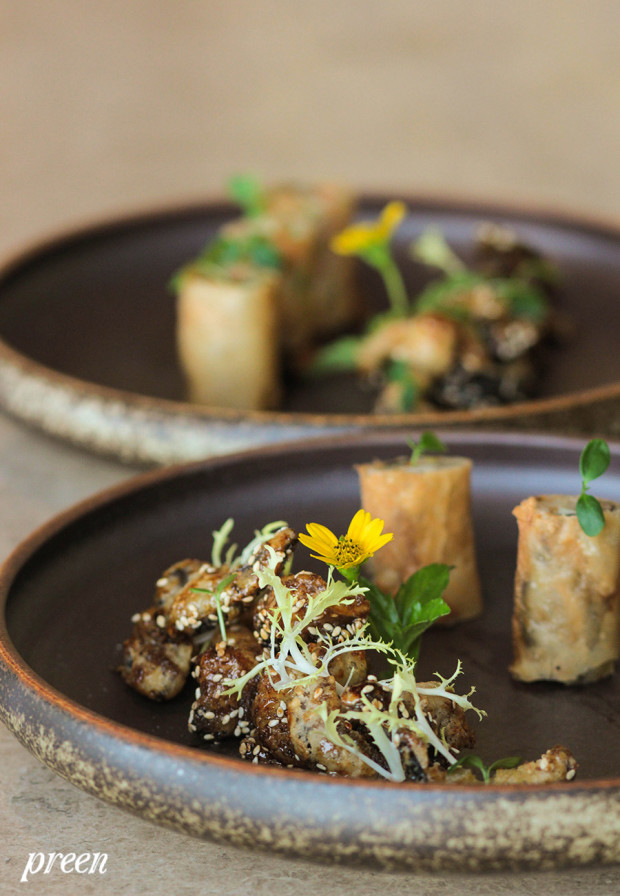 Along with the painstakingly perfected dishes are the elegant interiors and attention to details. Handpainted cups and plates flown in from China adorn every table and are set up for a king. White domes seclude sofas for relaxed dining while private rooms tucked in by wooden walls are available for intimate affairs. Ceiling-high dividers give one the old-school feel of Chinese restaurants you've only seen in movies. Even the comfort rooms are spacious with large mirrors and embellished sinks. The main star, however, is the panoramic view of the Manila Bay seen through the enormous glass windows.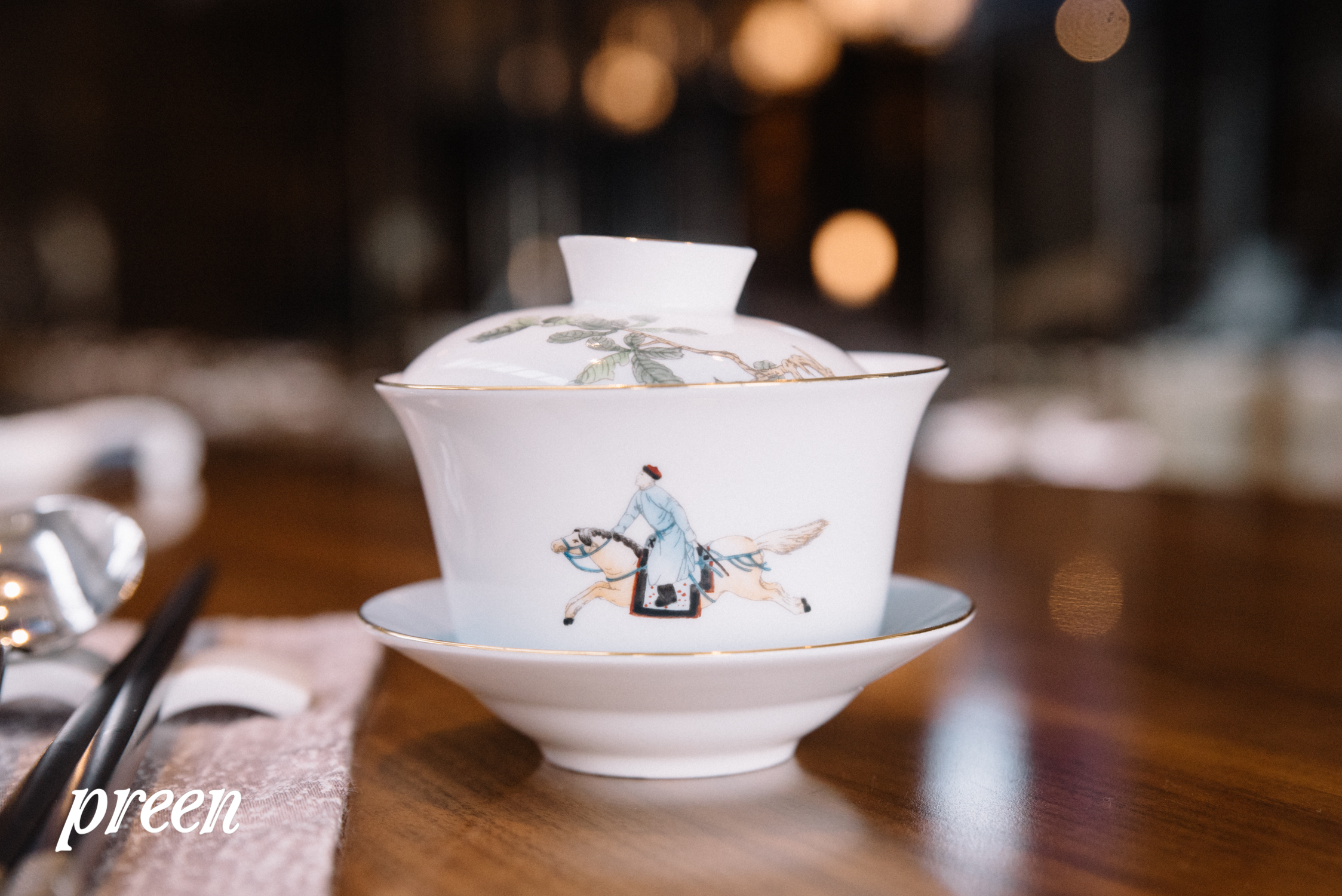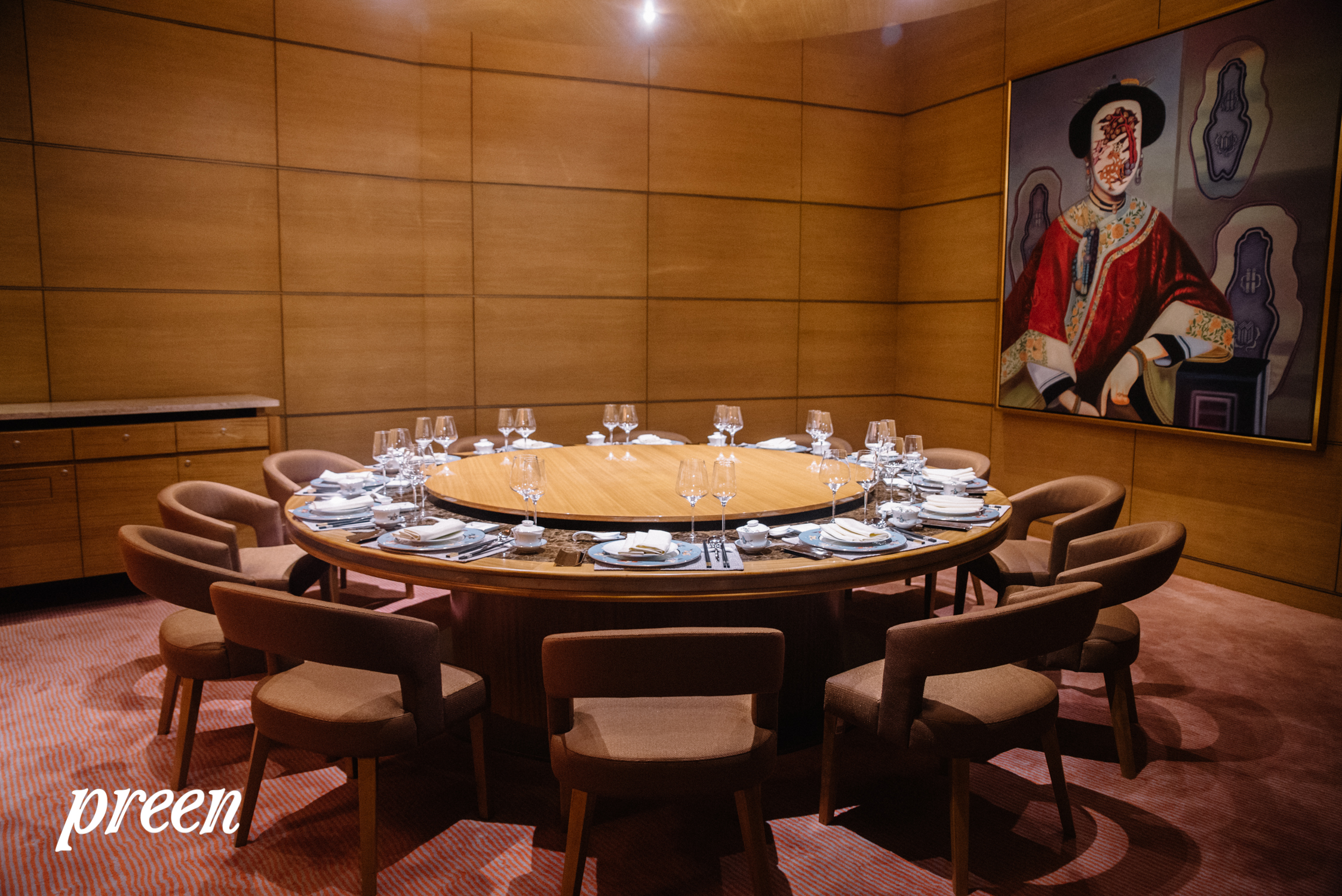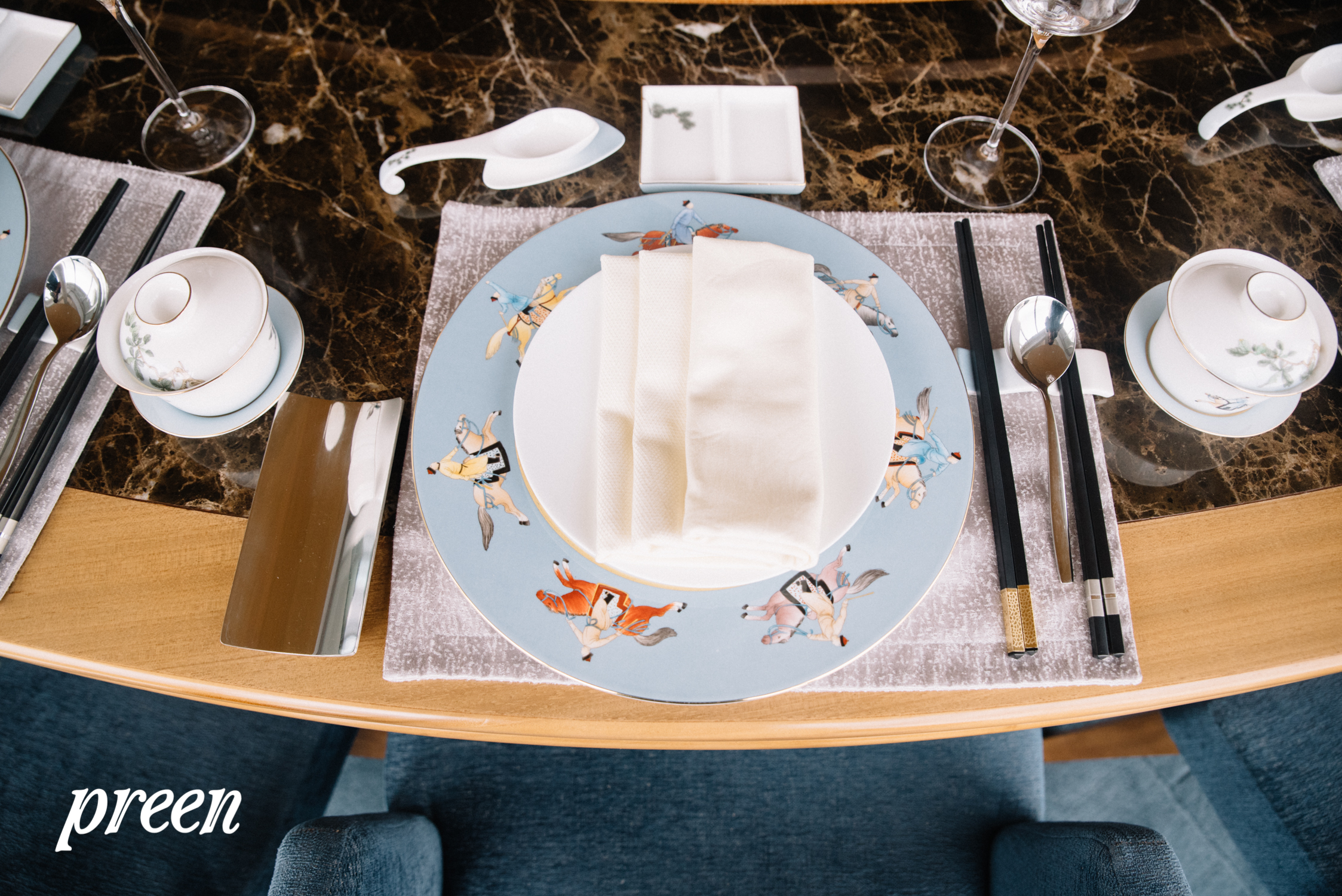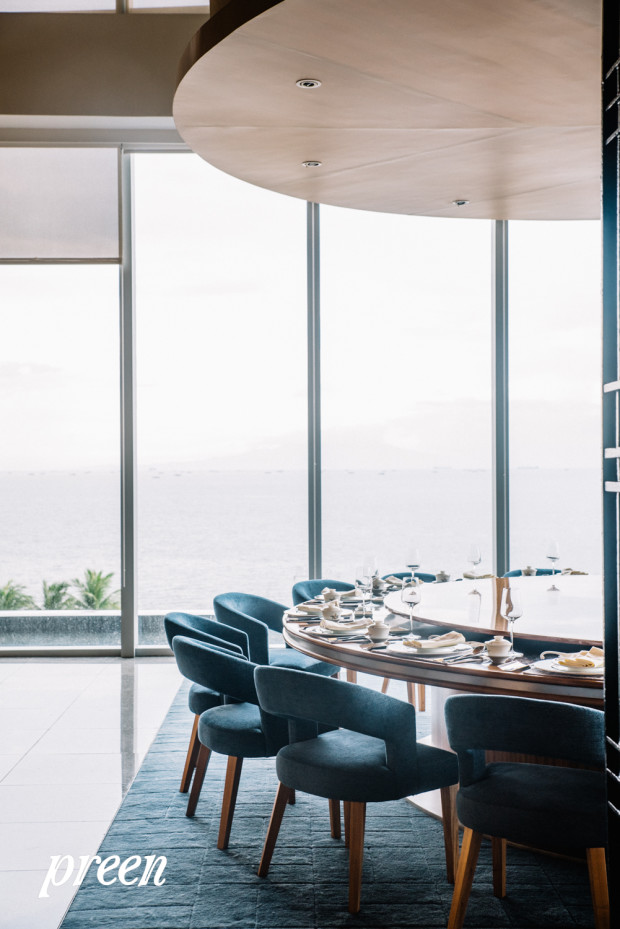 If you've ever wondered how the old can be made exciting again and how tradition makes way for innovation, China Blue by Jereme Leung might just be a hint of what it's like.
China Blue. 3/F Conrad Manila. Seaside Boulevard corner Coral Way, Mall of Asia Complex, Pasay City. Open from Monday to Sunday to 10 a.m. to 10 p.m.
Interior photos by Patrick Segovia
Food photos by Nico Ortigoza
Video by Patrick Segovia 
Follow Preen on Facebook, Instagram, Twitter, Snapchat, and Viber