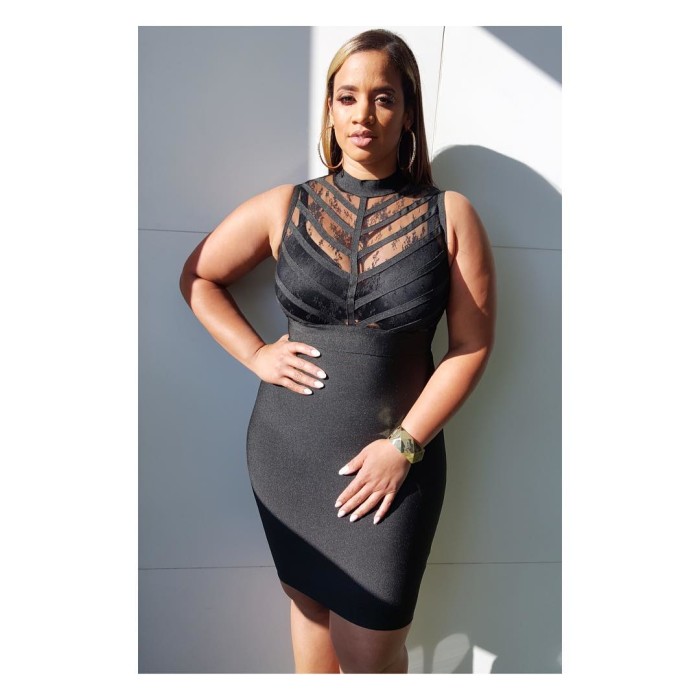 There has been a growing interest and support in making all sizes mainstream with the rise of curvy models like Ashley Graham and brawn models like Zach Miko, but we also have to realize that it still doesn't come as easy. Take for example how Orange Is the New Black star Dascha Polanto —she's an award-winning actress starring in a hit show and has about 1.9 million following on Instagram—finds it hard to work with high-end labels.
In an interview with Vogue, she said, "I had a situation with a high-end brand the other day where I had personally invested so much money purchasing their items, and I love what they do, so I had my publicist reach out to their PR team. Their response was, 'Oh, you're not the sizes we have, not right now, maybe in the future.'"  Fine then. She goes on to say, "Now even if they want me to [wear their designs] down the road, I will not give them the pleasure. It's disappointing, but I try to work with up-and-coming designers who will make things for me and who will collaborate with me. People who love my curves and embrace them as much as I do."
Dascha admits that she grew up not comfortable with her body (just like every other girl), but as she grew older she has learned to love and be confident about her curves, and that's actually what she is trying to push for—for women to realize that you can look good and feel sexy no matter what size you are. May that be a 0, 8, or even a 14!
Luxury brands, even if they don't blatantly admit, are still hesitant to dress women who don't look like the models they have on the runway. That said, it still is pretty much limited to the slender celebrities and even fashion bloggers who get to be showered with so much clothes. Now, women like Dascha ARE trying to break free by putting out her very own clothing line that will carry sizes for everyone. "You're not going to make my sh*t? Well, I'm going to make my own!"
[
Vogue
]
Photo courtesy of Dascha Polanto's Instagram account
Follow Preen on Facebook, Instagram, Twitter, Snapchat, and Viber