We spy a food lover's affair fit for the whole family this Saturday. Backyard Grill at the Park will set up shop once more at the Cuenca Covered Court in Ayala Alabang from 4 p.m. to 9 p.m. All that time will be spent enjoying some fine food from different concessionaires. If you're undecided whether to go or not, let us lure you in with a list of dishes we love and we think you should try this weekend.
#1 Craft Beef Belly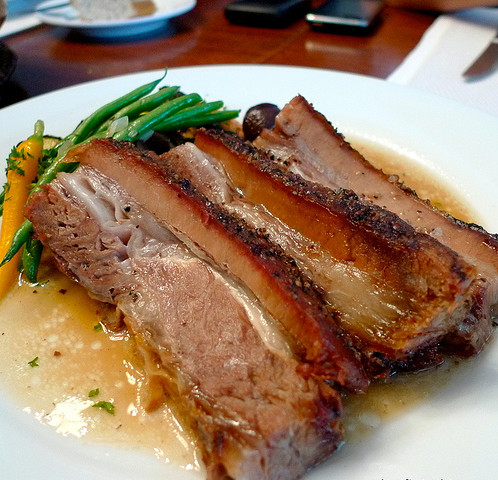 Full Belly Craft Kitchen's Beef Belly is slow roasted with herbs and spices that make the meat rich in aroma, tender, and flavorful in every bite.
#2 Crusty Crustacean Pizza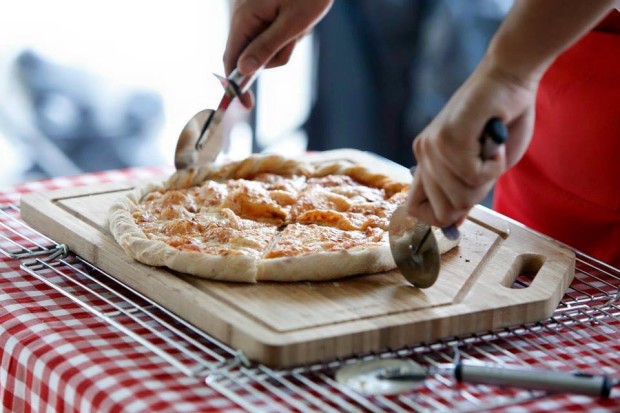 For pizza lovers out there, Stephen's Brick Oven Pizza offers the Crusty Crustacean Pizza made with shrimp and achovies, topped with fresh basil and mozzarela cheese. No wonder it's a best seller.
#3 Cherry Brandy Macarons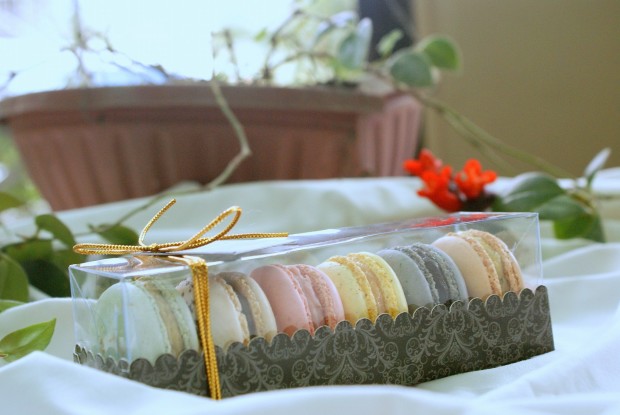 Cherry brandy macarons combine the tartness of cherries and the subtle kick of strong brandy. Created by Le Jardin Oublie Patisserie, it's for those who want to find something a little less basic.
#4 Beebopaloola Burger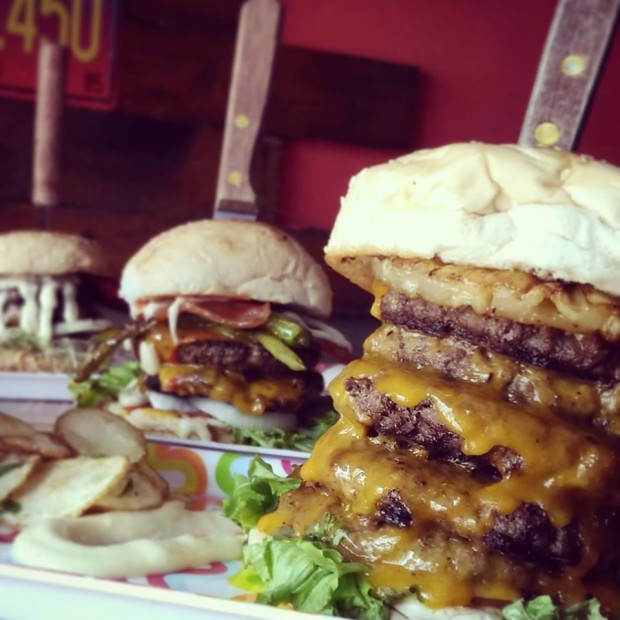 Bacon, sausage, beef patty, cheddar, sour cream, tomato, onion, lettuce, and aoli sauce goes into every Beebopaloola Burger from White House Burger Cafe. It's filling and it's probably going to set your calorie count through the roof. But what else are weekends for?
#5 Old-Fashioned Ribs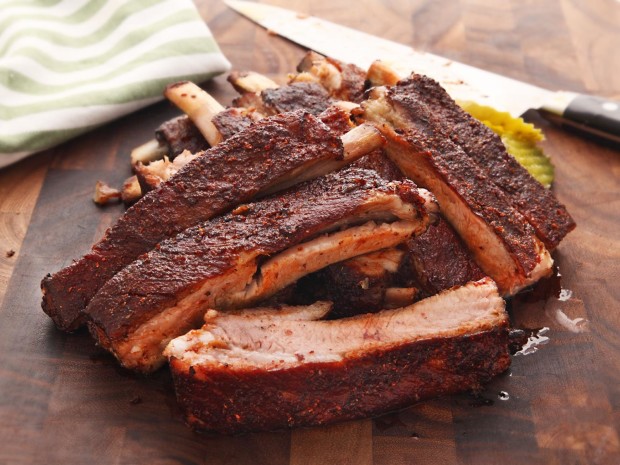 If you need some comfort food, Big D's Smokehouse is ready to serve up their smoked ribs marinated in a special sauce and roasted till soft and tender. It's best with beer or…
#6 Fresh Ginger Ale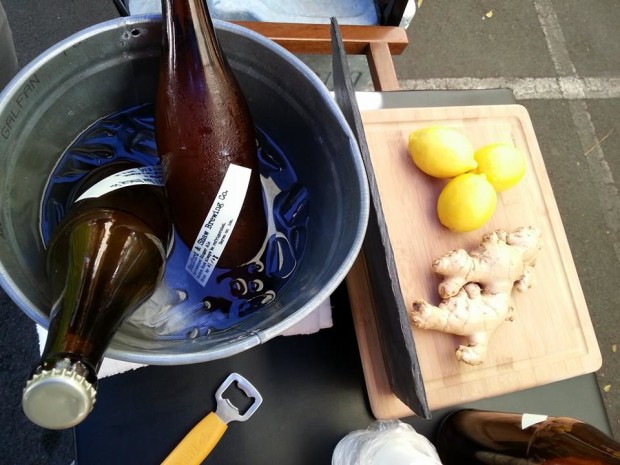 A slowly growing staple in every restaurant and bar, Stanford & Shaw's Ginger Ale is a refreshing drink that's fit for any dish. You can opt to just try it out this Saturday or buy a whole lot to stock at home.
#7 Squash and Jalapeño Poppers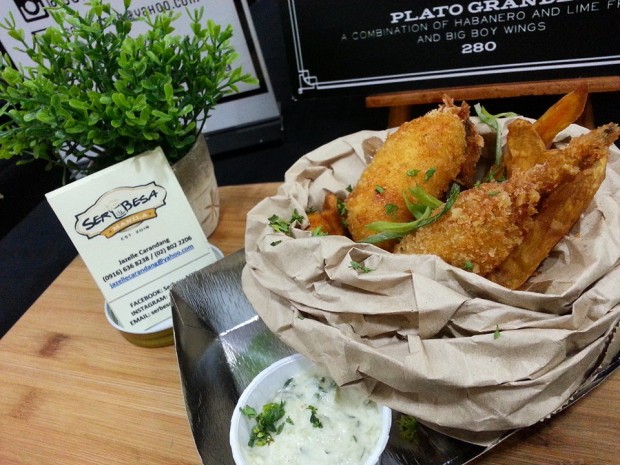 Spicy, salty, and crispy, the Squash and Jalapeño Poppers from Serbesa MNL are deep fried fritters of squash blossoms, jalapeno, and cheese that are best when you've got the munchies.
#8 Amianan Smoothie Bowl
Makai bowls are bowls created with smoothies and lots of fruits plsu they are dairy-free. The Amianan Smoothie Bowl made of Dragon fruit by Makai Bowls is accompanied by sliced bananas, magoes, and granola. It's a filling and healthy new favorite.
#9 Schublig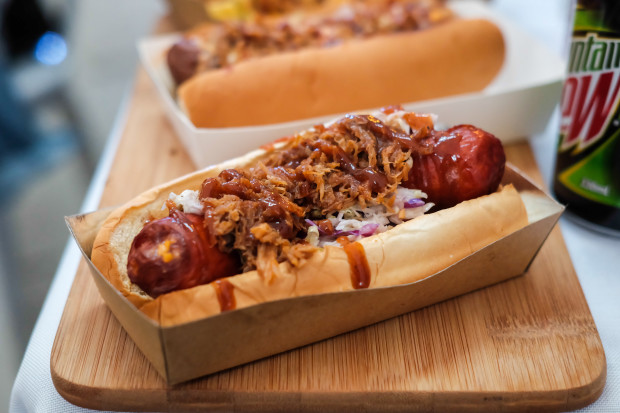 Birdmen will also be present this Saturday to serve up their special schublig filled with meat and spice if you want more than the usual hotdog.
#10 Baked Penne and Longganisa Pasta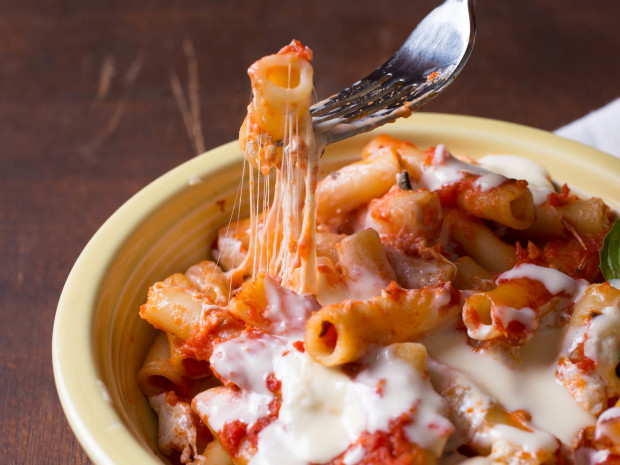 Cheesy, beefy, and just plain good, the Baked Penne and Longganisa Pasta from Café Aquatica is a good choice for your kids and kids-at-heart.
#11 Bacon Jalapeño Spread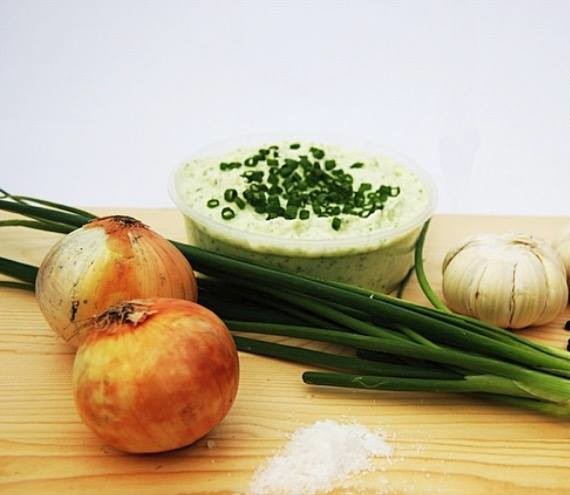 Of course, we don't want you to leave Backyard Grill empty-handed. Pick up the special mixes of Dibs Spreads such as the Bacon Jalapeno Spread that's freshly made every batch and goes best on omellete, bread, and crackers.
#12 Berry Burst Tea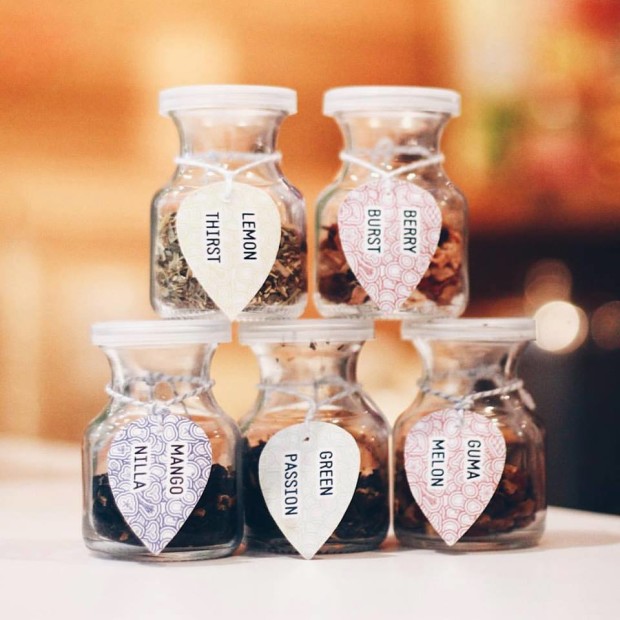 Some caffeine never hurt. If you don't want the same kick coffee gives, opt for the sweet and fruity tea of Da.U.De.Tea like the Berry Burst Tea. It's a light tea made at just the right temperature as to not burn the tea leaves and to give off that light floral scent.
Backyard Grill at the Park is happening this Saturday, Aug. 13. It will be at Cuenca Covered Court, Ayala Alabang Village from 4 p.m. to 6 p.m.
Backyard Grill at the Park is powered by Hinge Inquirer Publications presented by Southern Living Magazine and Inquirer RED Magazine-Official. In cooperation with Globe Telecom, Megaworld Global Estate Inc.-South, and Sapporo. With special thanks to FWD Life Philippines and our media partners INQUIRER.net, Inquirer Mobile, Preen Online, and Scoutmagph.
Follow Preen on Facebook, Instagram,Twitter, Snapchat, and Viber