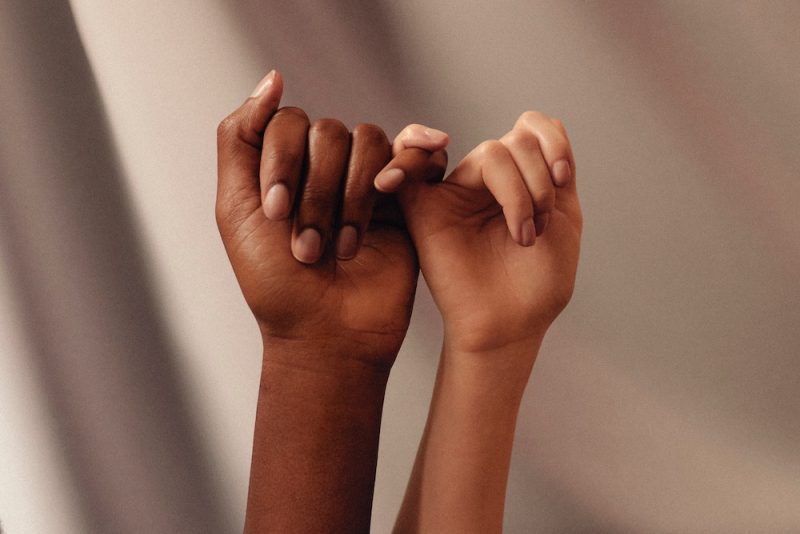 Every week, Preen tackles motherhood sans the rose-tinted glasses. Our columnists L. Juliano, Marla Darwin, Monica Eleazar-Manzano, and Rossana Unson tell their personal experiences like it is—at times frustrating, oftentimes confusing, but always enlightening.
Every time I look for lotion or a bottle of facial wash in local stores, I wince. I've never seen so many different brands with whitening variants before. I used to have a favorite brand of facial wash that totally eradicated any oil from my face and I've never been so happy with a product. Sadly, after a year, the product changed to whitening. In fact, all of the brand's facial washes was changed to whitening and I do not use whitening products. Over the years, it's become pretty hard to find anything that doesn't promise me "fairer skin." I don't want "fair" skin.
Did we ever stop to think what whitening can teach our young girls and boys? It teaches them to want white skin, to think fair skin is better than what they have and that being beautiful means being whiter. These days, every other person on the street is sporting some shade of blonde, so now we are a blonde, fair-skinned society. But actually we, as a race, are not. Why the change? Why so artificial? Is our natural beauty not acceptable?
This situation brings to mind the beauty queens of yesterday like Anjanette Abayari, Tweetie De Leon, Miriam Quiambao, Hilda Koronel, Chat Silayan, Melanie Marquez, and the list goes on—none of them were fair. They were actually very beautiful Filipina women—with brown skin and dark hair.
So okay, fine, if people aren't happy about how they look naturally, then go ahead and change. Hair can be dyed, skin can be whitened, noses can be fixed, etc. But there's also the shaming. Shaming girls just because they are dark and the "N" word is often used to describe them. Because of the whitening phenomenon, black is not considered beautiful. Black is shameful. Black is ugly. Black is something you don't ever, ever want to be. Morena is no longer a way to describe someone beautiful, it's actually—as I've heard it used a number of times—derisive.
But I urge you to not join this bandwagon. Please tell your daughters they're beautiful with black or dark brown hair. They're beautiful with a tan, they don't have to wear rash guards when they swim so they don't get "darker," they can swim in the sunshine if they use a good sunblock to avoid skin cancer and they don't have to use an umbrella on a sunny day unless they want to avoid UV rays.
Basically, there's nothing wrong with being brown. It's our race color. Some of us are of mixed race, yes, because of our colonization by the Spanish and our long association of Americans, but generally, the population is brown and brown is beautiful! Teach your kids that, please, whether they're boys or girls (because they also sell whitening products for men!) Teach them that's it's not your skin color that makes you good-looking. You can be whiter than a snowman, if what's inside sucks, if you speak like a fish wife, if you need a ton and a half of whitening make-up before you go out in public, if you have a crappy personality, then you're not pretty—no matter how fair you are. That, girls and boys, is a universal truth.
Disclaimer: The views expressed here are solely those of the author in her private capacity and do not in any way represent the views of Preen.ph, or any other entity of the Inquirer Group of Companies.
Photo by Womanizer WOW Tech on Unsplash
 Follow Preen on Facebook, Instagram, Twitter, Snapchat, and Viber