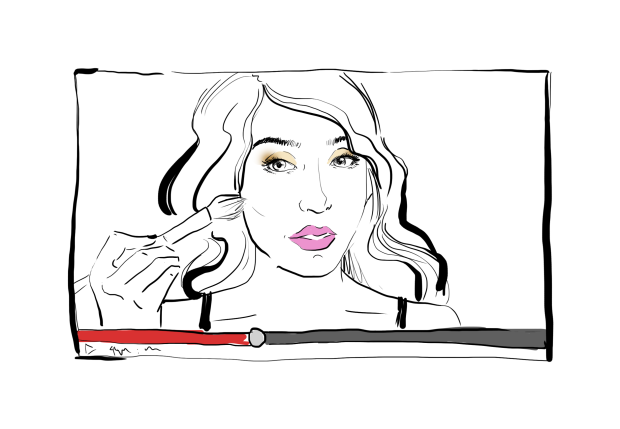 On top of their regular tutorials and reviews, beauty vloggers also love doing makeup challenges. These videos are interesting to watch because you see more of their (and sometimes their significant others') creativity. Though some aren't ideally worn for everyday, it's still entertaining to see how they'll pull it off.
In case you haven't seen them and maybe need a fun way to inspire your next makeup look, we've listed some videos below. And, if you liked what you see, we also noted a few products.
The full face using only highlighters challenge is obviously not a wearable makeup look. Try wearing that much highlighter in sunny Manila and you'll reflect light from miles away. But seeing this many types of highlighters will definitely help you find the one you need for your next night-out look.
Shop: NARS Illuminator in Copacabana (P2,250), The Balm Betty-Lou Manizer (P1,025), LUSH Feeling Younger Skin Tint (P930)
Another unusual challenge is using liquid lipsticks all over the face. We don't recommend you doing this at all because it can dry your skin. But hey, these videos are a good excuse to browse for more liquid lipstick shades to hoard.
Shop: NYX Soft Matte Lip Cream in Rome (P390), Stila Stay All Day Liquid Lipstick in Patina (P1,250), OFRA Long Lasting Liquid Lipstick in Atlantic City (P850)
Have you ever wondered how much your makeup style has changed since you were in high school? This fairly new challenge lets vloggers revisit their yearbooks and other old photos so they can recreate their looks. You can do this too if you're ready to face your cringey younger self or at least remember which products you used before that are still available today.
Shop: MAC Smolder Eye Pencil, MAC Satin Lipstick in Pink Nouveau
When I first watched someone do this, I couldn't help but feel inspired somehow. I mean, how do you even do makeup so nicely without a mirror? Yes, it's very difficult, but at least you'll learn how to put on makeup during worse case beauty scenarios such as this one. Also, it's a great way to spot products that easy to put on.
Shop: Maybelline 36H Gel Liner (P399), Becca Jaclyn Hill Champagne Collection Face Palette (P3,082)
Sometimes we all need a reality check for certain products, and this challenge-slash-review is the answer. However, sometimes the products that don't work well on others may work for you, so it doesn't hurt to try them as well.
Shop: Covergirl Sensitive Skin Liquid Foundation (P578), e.l.f Flawless Eyshadow (P200), Colourpop Black N' Brown Pencil (P233)
Art by Dorothy Guya
Follow Preen on Facebook, Instagram, Twitter, Snapchat, and Viber