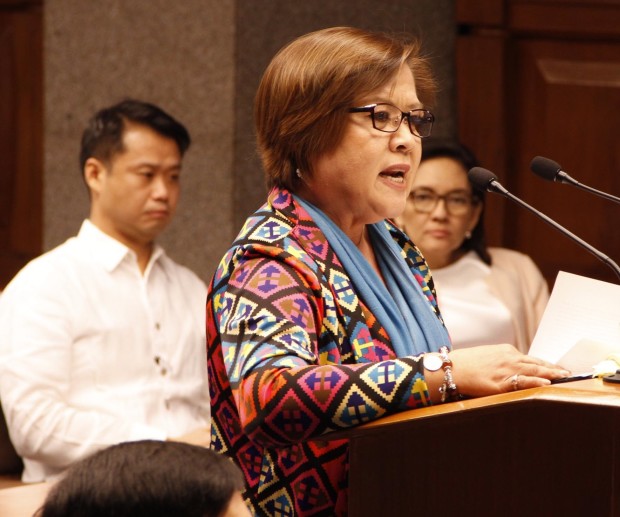 Sen. Leila De Lima confirmed her romance with her former driver and bodyguard Ronnie Dayan.
In an interview with Winnie Monsod on Bawal Ang Pasaway Kay Mareng Winnie last night, De Lima admitted that they "became so close" and described the relationship as "frailties of a woman."
De Lima has been under investigation for months now for allegedly working with her driver in collecting protection money from drug traffickers in the New Bilibid Prison. Let's not forget the alleged sex tape of them that legislators planned to show during a probe.
This confession can prove to be crucial to the investigation. However, it doesn't mean that De Lima deserves to be called misogynistic names and threatened repeatedly. Plus, this still doesn't prove that she's involved in the drug trade.
Right now, we can only let the court decide on her fate.
[
Inquirer.net
]
Photo courtesy of Philippine Canadian Inquirer
Follow Preen on Facebook, Instagram, Twitter, Snapchat, and Viber