Cute baby photos and videos are gifts from heaven―next to pandas and corgi butts, of course.  But still. We can't get over the celebrity tots who've been trending ever since they were born. And admit it, they're good stress relievers in the middle of a hectic work day.
Before, everyone was curious about baby Olivia Reyes and North West. While they're still good topics of discussion, we're taking notice of other babies and toddlers who will soon take the spotlight. So sit back and enjoy the abundance of cuteness coming your way.
Scarlet Snow Belo
In case you were living under a rock, Scarlet Snow Belo is the daughter of Drs. Vicki Belo and Hayden Kho. She's also the model of Belo Baby products and already has an Instagram following of over 711,000. True enough, this active little girl is proving to be a fashionista at such a young age. And we don't blame her considering that her godmothers include Georgina Wilson, Isabelle Daza, and Jodi Sta. Maria.
Princess Charlotte
We all loved Prince George's cute and mischievous antics, especially with Canada Prime Minister Justin Trudeau. But we can't wait to see how endearing his sister Princess Charlotte will be once she's a toddler.
Leia Valenciano
The whole Godinez and Valenciano clans were so excited when baby Leia was born. And to be honest, we wanted to pinch (or sniff) Leia's chubby cheeks too when we saw her first photo. She also has her own Instagram account with over 4,000 followers as of today.
James Lively-Reynolds and her sister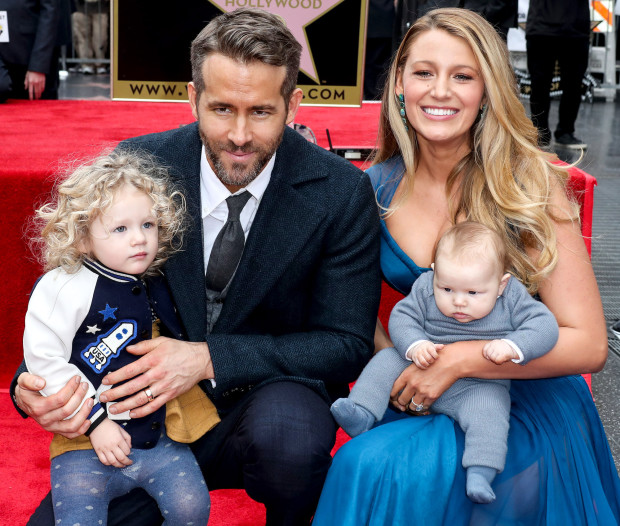 Ryan Reynolds and Blake Lively introduced their two daughters to everyone last month when Ryan got his star on the Walk of Fame. Two-year-old James is a lively toddler with curly blonde hair and blue eyes. Meanwhile, their second daughter's name is still unknown but we're going to guess that she'll be as active as her older sis.
Archie Burnand
The son of Georgina Wilson and Arthur Burnand made headlines when he was born last month, and we're expecting to see more from this It baby. Though, we want to know if we'll see him in the next season of It Girls. Georgina did share the pregnancy announcement and gender on the show.
Saint West
North might just share the limelight (or at least, camera flashes) with her brother Saint once he starts running around. And now that Kim's back on the 'gram, maybe we'll see more photos of the siblings together.
Reign Kardashian-Disick
The youngest son of Kourtney Kardashian and Scott Disick is like Mason's little twin. Reign has surely inherited his parents' good looks and fashion sense.
Seve Soriano
Toni Gonzaga and Paul Soriano can't stop sharing videos of baby Seve, whether he's just chilling on the sofa or "talking" to his parents. You can see some of these moments on his Instagram account which currently has over 216,000 followers and already verified.
Luna Teigen-Legend
Baby Luna is blessed to have gorgeous model mom Chrissy Teigen, talented dad John Legend, and a dog to play with at home. We won't be surprised if we see her in one of John's live performances in the future. After all, he did write a song about Luna before she was born.
Zia Dantes
Zia already caught everyone's attention for having really great genes when she was born. Now, she owns at least two matching Dolce & Gabbana pieces with mom Marian Rivera.
Dusty Rose Levine
Another baby born from model and singer parents is Dusty Rose. Her name may sound like a lipstick shade, but you have to admit that Behati Prinsloo and Adam Levine gave her a unique one.
Primo Arellano
You can say baby Primo probably has the most happy-go-lucky parents. They announced the pregnancy by drawing an Easter egg on Iya Villania's tummy, and now they're dressing him up in animal onesies. Iya and Drew Arellano also like making funny posts using Primo's facial expressions on his Instagram account. Yup, he's surely going to be a goofy kid growing up.
Follow Preen on Facebook, Instagram, Twitter, Snapchat, and Viber