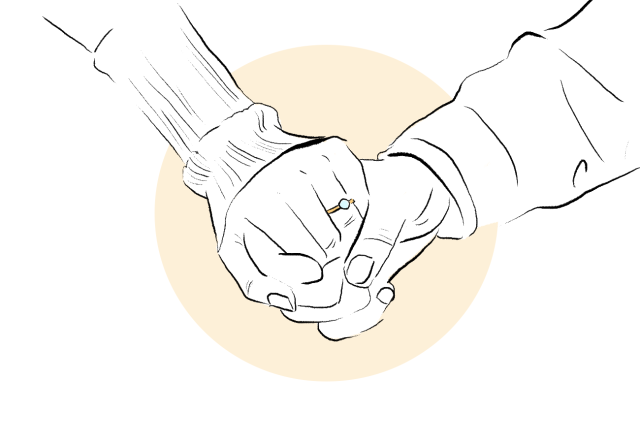 Every week, Preen tackles motherhood sans the rose-tinted glasses. Our columnists L. Juliano, Marla Darwin, Monica Eleazar-Manzano, and Rossana Unson tell their personal experiences like it is—at times frustrating, oftentimes confusing, but always enlightening.
Discussions about friendships are a favorite past time for my husband and me.
I have a pool of girlfriends I consider to be my best friends. They're the ones who know about my heartaches and dramas. Much has been said about female friendship. They're intense, deep, and volatile—I wouldn't have it any other way. When I asked my husband who his best friend was, this is what he always says:
"You're my best friend."
Cue the violins.
"You're my best friend, too! But who are the people you turn to when we have problems?"
"My parents?"
Just when I thought I knew everything about my husband, it's only occurring to me now that our ideas of friendship and how we approach intimacy are very different. Not that it's a bad thing. It actually reveals a lot about our personalities and how we are to figure out how to go about our relationships as parents in our 30s.
I don't really open up to my parents. We have a different relationship. My mom and I are allergic to PDA and the issues I discuss with her are my health and money woes.
When my husband has a personal crises involving his career, faith, or marriage, he calls up his dad right away. They will have heart to heart conversations over beer and figure out what to do. Because my husband has this anchor, his friendship needs look a lot different from mine. For him, his circle of friends serves as a venue for him to "shoot the sh*t" and have brainless fun.
They go off on annual fishing trips, they go to the shooting range, and they play board games. It was too easy for me to accuse him of having vacuous friendships but when I found out who he considers his best friends to be, it made me not to take it so personally when he asks me if I can take care of our daughter solo for a while so he can see his friends.
He's already good if he gets to do this gang gathering once a month. I, on the other hand, need one-on-one conversations with as much people I can manage to spread across that same month.
My husband's feelings are like a shrimp boat out to sea (the last movie I saw was Forrest Gump)—it's a one-man operation with a first mate designed to weather calm waters and raging storms. Mine is more like a fiesta cruise that holds a lot of loud women who barge into each other's rooms, drink out on the balcony, and hold book clubs on the deck. Both forge through the same torrent of emotion. Don't buy into the bullsh*t of women being more emotional than men, men contain just as much. Any long-term relationship will be about taking turns visiting the other's sea vessels.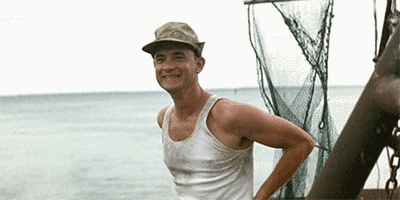 When you throw parenting into the mix, the time you devote to taking care of your relationships gets halved immediately. Social gatherings are now scrutinized by their ability to fold into babysitting schedules and our new early bedtimes.
There's also this business of checking in with the person you decided to have the baby with. For a long time, it felt like I was carrying the emotional weight of being my husband's friend. To find out that I was his only best friend wasn't that much of an eye-opener. It did occur to me though that I'm the only person who knows what's really going on with him. My friends distribute among themselves the knowledge of which creative project I'm really fired up about, who pissed me off on the Internet today, and which of my body parts gave me a new insecurity that wasn't there before.
I don't share the load with anyone when it comes to my husband. His dad will swoop in every now and then, but the brunt is on me.
It's everything and nothing at the same time—but it's something you feel so much more when you become a mother. You carry your children and all that they hold. Until they learn how to do it themselves, you're the one calming their storms and lapping up their joys. You realize that mothers have been known to carry these weights throughout history.
I wonder what kind of relationship my daughter and I will have. Will she be like my mother and me or will we be something else entirely?
Many people have attempted to understand why it's so hard to maintain friends and so scary to make new ones when you become older. I suspect it becomes harder because we carry so much more as we age. We carry more fear, more anxiety, more hopes, and more revelations. It demands so much from us and if we mean to get through it whole, we're going to need to hold each other closer.
Disclaimer: The views expressed here are solely those of the author in her private capacity and do not in any way represent the views of Preen.ph, or any other entity of the Inquirer Group of Companies.
Art by Dorothy Guya and GIF from Giphy
Follow Preen on Facebook, Instagram, Twitter, Snapchat, and Viber