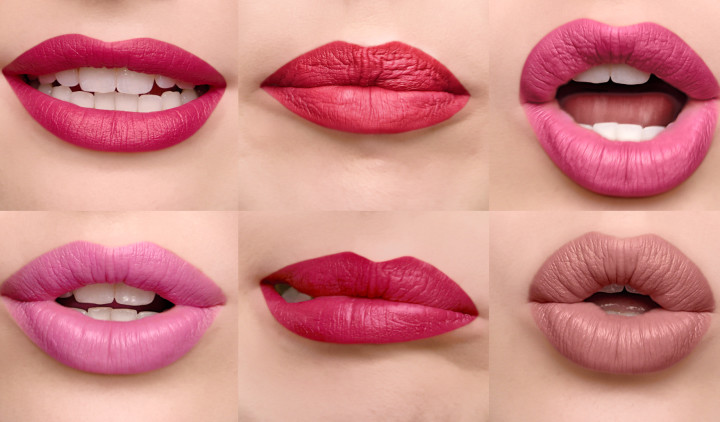 When I lined up all my lipsticks side by side and saw an array of nude lipsticks, I knew I had a problem. I have been one to trade red for brown because it's a darker nude.
A lipstick rut isn't bad but it does limit your options. You tend to forget how a new tube in a new shade can change your look and have an impact on your face. Let me embed a discussion by Kanye and Kim on what color she chose to wear for that M.I.L.F. video, to emphasize my point.
https://www.youtube.com/watch?v=ZkIo6eogjjc
Rene Berkenstein, regional education manager of Clinique, recently got to talk to us about this problem. She pointed out two things needed to find yourself a new shade: time and willingness to try something new. "They just have to take some time for themselves and go to a makeup counter. And just sit down and get someone [to help you try] some colors on," she says. On a weekend, try to visit the counter of your favorite makeup brand and inquire about the new shades they offer. " We are creatures of habit," says Rene. This is why it is important to get someone else's opinion when it comes to trying something new. The power of suggestion has its advantages, after all.
The change doesn't have to be drastic. You can ease yourself with a shade or formulation that is still considered a safe choice as it flatters most skin tones. An example of which is Clinique Pop Matte Lip Color + Primer in Icon Pop. "It's an in-between shade. When I think of rust red, I see it in this, if I think of wine red, it's also there, [along with] blood red,"  describes Rene. This kind of color which possesses a lot of different undertones has the ability to adapt to your skin's color.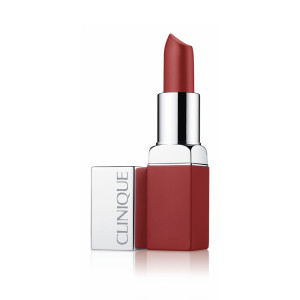 I've also recently tried one of Clinique's newer formulas, the Liquid Matte Lip Color + Primer in Boom Pop. In the tube, it can look slightly intimidating as it is a red color. On morena skin,however, it is a more brown to wine shade. You can sheer it out easily with your finger or a lip brush too if you don't want the full pigment. It also fades nicely on the lips. It doesn't leave the "butthole effect" some liquid lipsticks tend to have but just an equal tint as the day goes by.
If you already have other options in mind, go ahead and switch up your signature color. Consult with a friend or even your trusted consultant at the makeup counter. From modern reds to playful metallics, you just might be surprised at what you'll find.
Follow Preen on Facebook, Instagram, Twitter, Snapchat, and Viber