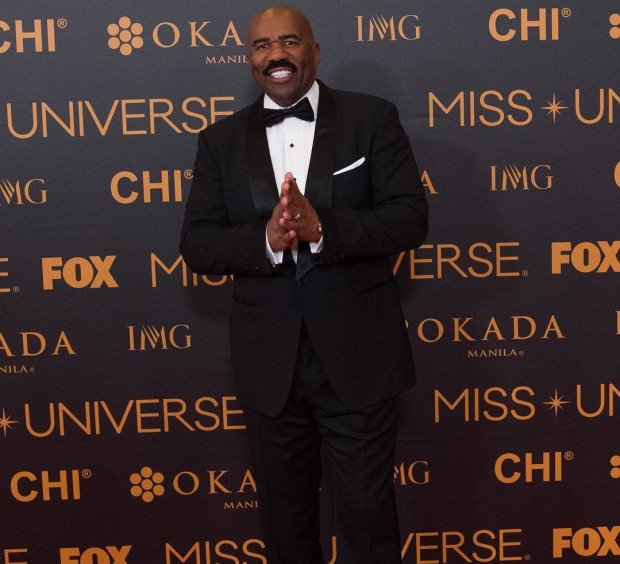 We've said our congratulations to Miss France for winning the Miss Universe crown, and also Maxine Medina for putting up a good fight. But the real winner of the night is host Steve Harvey.
Steve was under a lot of pressure today after his blunder at last year's pageant. He also suffered from a lot of memes and ridicule for a while after the pageant. Amid all of that, he managed to brush it off by making jokes about it throughout the show. And you know what? He didn't make any mistakes and had a smooth hosting stint.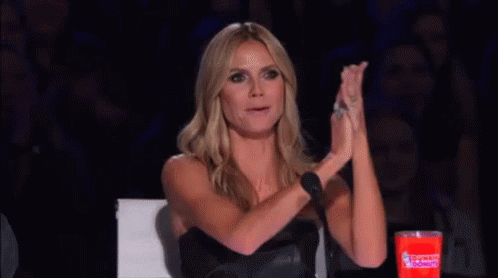 Our way of congratulating Steve is to round up all his funny moments during the Miss Universe show. We all deserve a laugh after that nail-biting competition.
#1 Escape plan
Steve Harvey planning out his escape plan on Miss Universe is iconic

— kEnDaLl ✨ (@kk_kelly99) January 30, 2017
Before the show started, a skit showed Steve talking with producers and planning his escape in case he messes up. "If something happens at the end, if I get this name wrong, I step to the right and I drop down in this trap door," he told them. "You better find someone in the Philippines who looks a lot like Steve Harvey." The camera then pans to a Steve Harvey cardboard standee who will take his place. Good thing they didn't use that earlier.
#2 The opening spiel
It's okay, @IAmSteveHarvey. We forgive you. ? pic.twitter.com/ajJiMYNLVL

— Preen.ph (@preenph) January 30, 2017
When Steve got on stage, he didn't hesitate to address his past mistake. "I know what you're thinking: Is that the guy from last year?" he joked. He also promised everyone that he'll get it right this year and had "things done to his eyes."
#3 Most famous host
pia: thank you for making me the famous miss universe
steve: thank you too for making me the famous host in the universe #SteveHarvey lol

— Jackiebems ? (@DiDyeyDyakie) January 30, 2017
Pia Wurtzbach's win last year was one of the most talked-about moments because of Steve's mistake. With this, Pia told him, "Thank you for making me the most famous Miss Universe." Amid the cheers, Steve replied, "Thank you too for making me the most famous host in the universe."
#4 Calling Miss Colombia during Top 13
You could tell Steve was worried for a sec when he called Miss Colombia Andrea Tovar. Further proof is their short conversation:
Steve: What do the people in Colombia think of Steve Harvey?
Miss Colombia: You want the truth?
Steve: Lie to me. Just lie to me.
But their encounter wasn't awkward at all as the beauty queen hugged Steve and said that she loved him. Awww.
#5 Death threat?
(Steve Harvey introducing top 13, Ms Colombia)

*Andrea Tovar speaks in Spanish*

Steve: "Was that a death threat???"

??

— Gabriella Marquez (@gebMarquez) January 30, 2017
Steve and Miss Colombia's moment didn't stop there. Before leaving the stage, she said in Spanish, "The most important thing is- that I forgive you in the name of my country because I know to commit an error is to be human." Steve didn't understand this and asked, "Was that a death threat?"
Chill, Steve. Chill.
#6  Need specs?
CAN WE APPRECIATE #MissUniverse 2015 @PiaWurtzbach ON GIVING @IAmSteveHarvey A GLASSES BEFORE ANNOUNCING THE WINNER??THE SAVAGE QUEEN?? pic.twitter.com/Gcmoi7uLl7

— ?love, hans? (@gabrielbonje) January 30, 2017
When it was time to announce the new Miss Universe, Pia did Steve a favor and gave him a pair of glasses. Just to make sure he didn't announce the wrong name for the second year in a row.
#7 Getting it right
"I'm Steve Harvey, and I got it right!" ????? #MissUniverse

— InqPOP! (@InqPOP) January 30, 2017
He did it. Steve got through the whole show without any blunders and Miss France was rightfully crowned as this year's Miss Universe winner. That said, Steve closed the show like this: "I'm Steve Harvey and I got it right!"
Yup, you deserve that moment, Steve.
Photo courtesy of Steve Harvey's Instagram account
Follow Preen on Facebook, Instagram, Twitter, Snapchat, and Viber