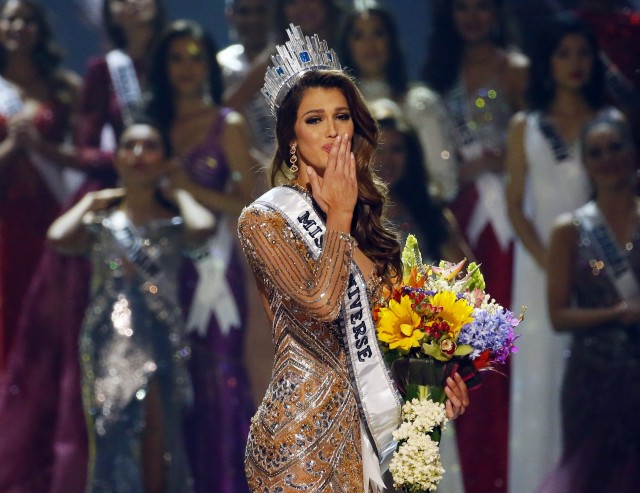 Blame it on extreme pressure or stage fright that the French interpreter made a mistake in translating the answer of Miss France, now Miss Universe Iris Mittenaere. It was very intimidating and there was a countdown, you know. Although someone should have cleared it up with the interpreter that the pressure did not apply to him.
Good thing we have Erwan and Solenn Heussaff to give us the right, and quick, translation of Iris' winning Miss Universe answer—in our heads, and in an alternate universe, they really should've been the official French interpreters.
French translator said: when i missed my first casting.
But she really said 1st year of Medicine school

— Solenn Heussaff (@solennheussaff) January 30, 2017
So the French interpreter doesnt speak French….. #missuniverse2017

— Erwan Heussaff (@erwanheussaff) January 30, 2017
Solenn provided a quick translation of Iris' final line, while Erwan simply tweeted, "So the French interpreter doesn't speak French…… #missuniverse2017" Eventually, due to high demand, he provided a rough translation of what the French contestant really said. And quite honestly, Iris' answer now made sense. Instead of casting and appearing in some book, Iris meant that she failed on the first year of medical school and immediately bought new textbooks to study. Better, huh?
Since everyone is asking for the translation. #missfrance #MissUniverse pic.twitter.com/co45BEBGT9

— Erwan Heussaff (@erwanheussaff) January 30, 2017
No bad feelings now. She did take the crown and is currently the reigning Miss Universe! Congratulations again, Iris!
Photo courtesy of Inquirer.net
Follow Preen on Facebook, Instagram, Twitter, Snapchat, and Viber