At the start of the year, we gave you tips on how you can start decluttering your space. We know it's a tedious task but if you haven't started yet, what are you doing with your life? Pack up all the things you don't need and throw them away!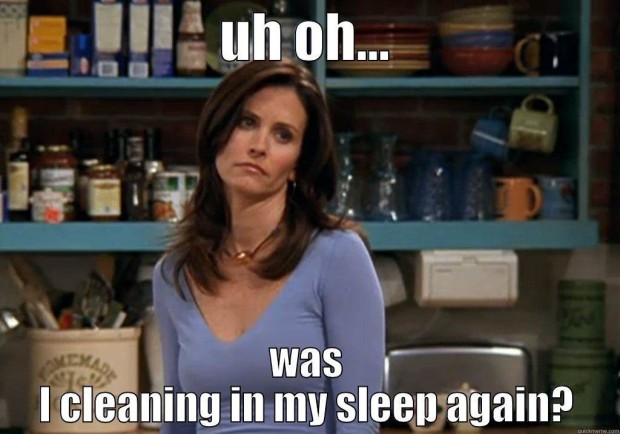 But again, it's not an easy task, especially when you're not sure what to keep and what to put in the junk pile. More importantly, what items to get to renew your space right after. We asked advice from Philux marketing head Steph Kienle-Gonzalez and Heima Store interior designer Karizza Uy on what to cop, keep, and throw from your home.
Cop
You don't need to get anything big for your home. Small items can make significant changes. Karizza suggests, "For upholstered items, try using a slipcover or just add nice pillows." This is your chance to cop printed pillows like tropical-themed ones.
In addition, Steph would like you to grab more plants. "I love bringing the outside in through plants and fresh flowers," she says. This is also fitting as Greenery is Pantone's color of the year and it'll put a refreshing spin to any room.
Keep
Karizza emphasizes that you should hold on to functional pieces like cabinets, tables, and basically any item you're always using. "You can repaint your existing furniture to give it a new look. [Also hold on to] cabinets to keep your stuff organized," she says. Another item that you shouldn't throw away are your "favorite art works."
https://www.instagram.com/p/BOEBM3QAReY/?taken-by=_philux_
Meanwhile, Steph advises that you keep sentimental items and heirlooms. "[You should keep] something that has been passed on from one generation to another," she says. Just make sure that it's well-kept and not badly damaged.
Throw
Both Karizza and Steph suggest that you should have stuff to throw or give away.
Karizza lists DVD and CD cases, cheap posters, and old makeup among the things that you should chuck. Steph says the same with "things that haven't been used in over six months." Likewise, you can also give away items you barely use like clothes, kitchen appliances, and books—as long as they're still in good shape.
Photo courtesy of Heima Store's Instagram account
Follow Preen on Facebook, Instagram, Twitter, Snapchat, and Viber