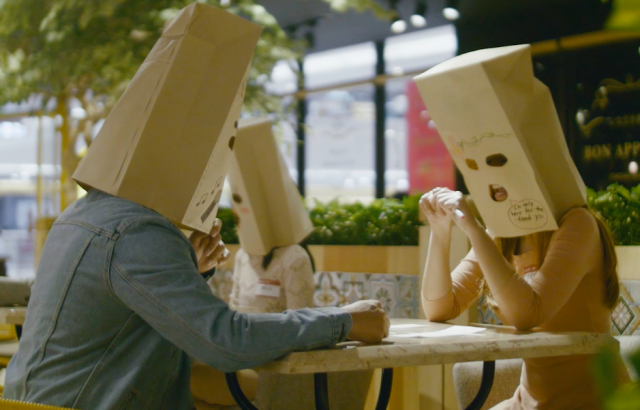 In the world of successful Tinder love stories and the ease of online dating, how is it like to gather people to experience speed dating for the first time? It was awkward, but extremely fun.
What: Preen.ph's Blind Speed Dating Activity
Where: Le Petit Souffle in SM Mega Fashion Hall (Please order their Yakult Guava Iced Tea. Bye.)
When: A little before Valentine's Day
Who: Five men and five women
How: Play the video to find out!
To add mystery to the speed dating activity, we required everyone to wear paper bags on their heads, of course there were holes for their eyes and mouths (we're not here to suffocate them! LOL). We asked them to draw on their "paper bag masks" and write up aliases so they can show their personalities without revealing their full identities. Mystery, remember?
Based on their scorecard answers, we matched them with their potential partner-slash-lover and had the big reveal aka the removal of paper bags. Some were excited, some were nervous, and a lot were awkward—just how any other first date would be.
So, do you think these five men and women found love? Find out very, very soon.
Video by Two Fold Media
Produced by Jacque De Borja
Assisted by Olivia Estrada, Jacqueline Arias, and Yayie Motos
Hair and makeup by Jet Babas, Elaine Ganuelas, and Diane Cupon
Special thanks to Le Petit Souffle, SM Mega Fashion Hall
Follow Preen on Facebook, Instagram, Twitter, Snapchat, and Viber