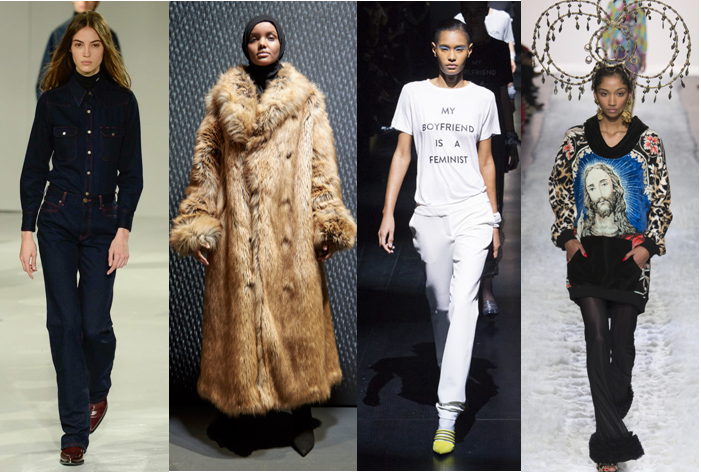 A vast majority wouldn't dare bet their last decent pair of underwear to see a designer or a model demonstrate with them on the streets. Thing is, when the fashion industry orchestrates a protest, it eschews satirical placards and whatnot. Instead, its version of causing a political upheaval involves Bowie runway soundtracks, hand wraps for unity, and statement shirts with Trump references. Here's a review of this season's unorthodox trends for the girl who dares to make a statement.
Diversity Rules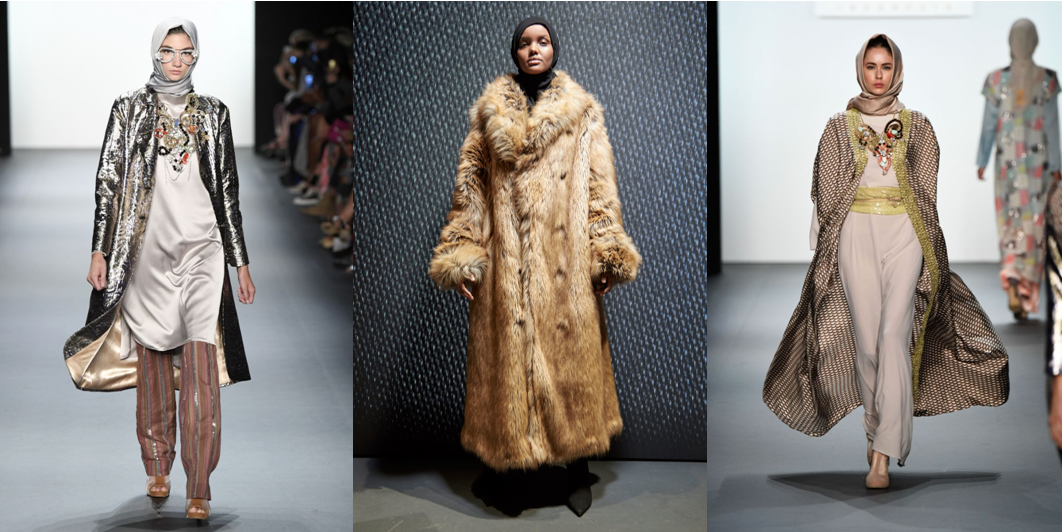 Yeezy Season 5's Look #27, a coat cut from yards of luxe pelt and a viscose hijab to wrap the look (pun intended) was a cross between a real housewife and a Wag from Abu Dhabi. Probably Kanye West's attempt at firing back at the POTUS' bigoted statements against Muslims. The Islamic narrative didn't end there as 48 hijab-wearing models, each one having an immigrant status, walked down the runway for Indonesian designer Anniesa Hasibuan, her way of chicly addressing the current US administration's worries on illegal aliens.
Pure Estrogen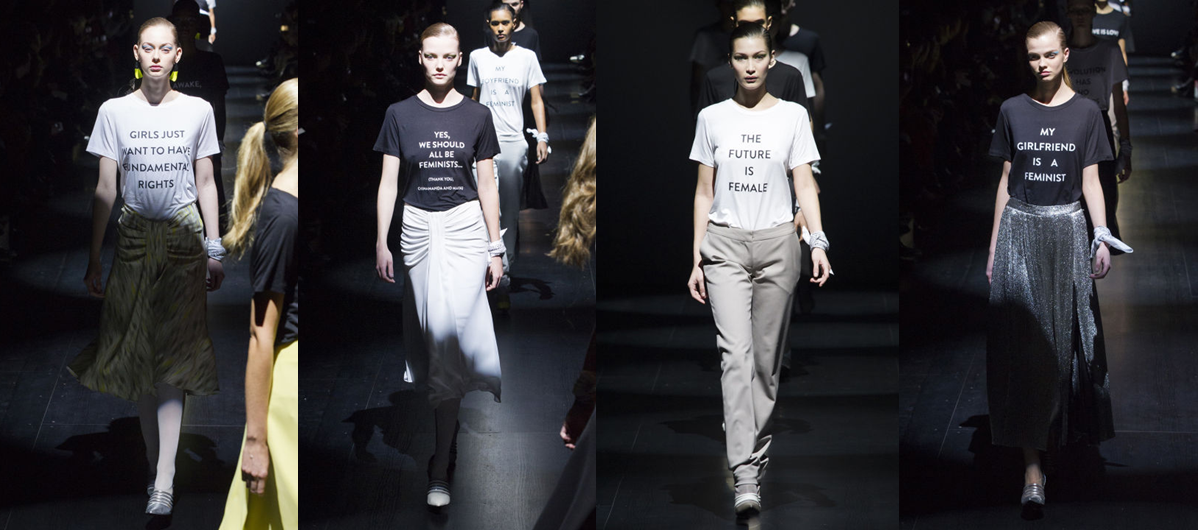 Donald Trump's infamous "the woman card" statement certainly sparked a fire under the denim-clad rears of certain designers. As his rebuttal to Trump's misogynist assumption, Prabal Gurung closed his show with a battalion of female models, all with an "I'd TP the White House if it wasn't illegal" look on their faces, wearing shirts that had statements like "The Future Is Female" or "My Boyfriend Is A Feminist," a radical update to the Logomania trend.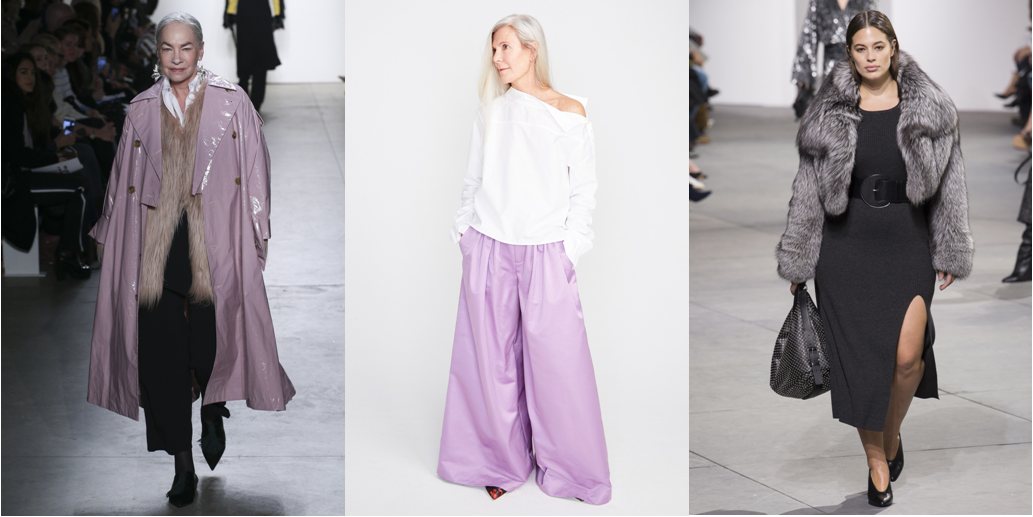 Other strong feminist statements were made, like Tome and J.Crew's inclusion of silver vixens in their model lineups, hinting other women in their golden years to cancel that next botox session; while Michael Kors had drop dead gorgeous plus-size model Ashley Graham strutting her stuff for him.
#TiedTogether
Raf Simons had them placed on the front row, and Tommy Hilfiger had them wrapped on the wrists of his models last Spring. White bandanas that represent a cry for unity were this season's key accessory. With David Bowie's "This Is Not America" echoing in the background, Simons' debut collection for the All-American label Calvin Klein was all about the recognition of American cultural diversity, with denim jackets and stripe tube-sock sleeves inspired by the Wild West and American athleisure respectively.
Arms Race a la Mode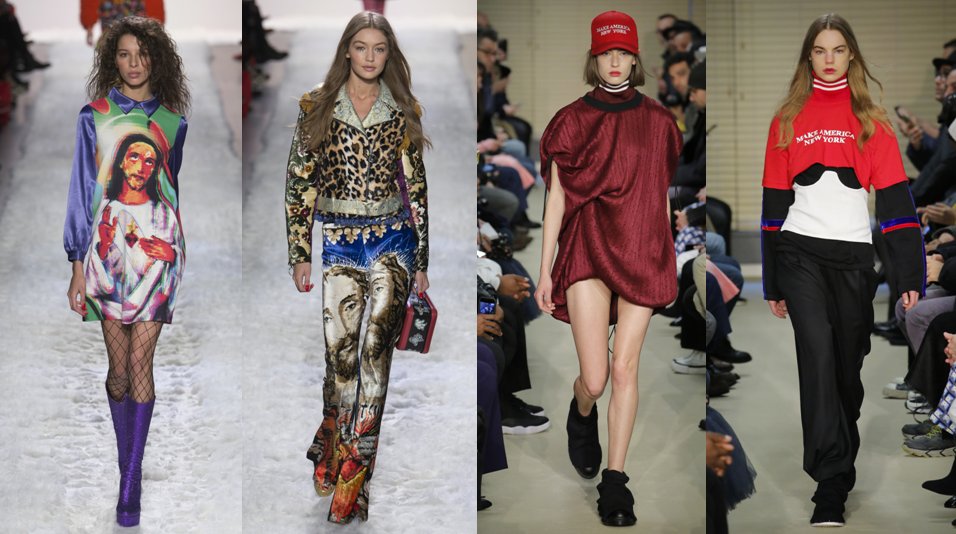 No dessert here, but there's a lot of fashion in this "call-to-arms" proclaimed by Jeremy Scott and Public School's Dao-Yi Chow and Maxwell Osborne. Scott's juxtaposition of political protest with his ethos of graphic humour is seen through his opening look—Gigi Hadid's Jesus-print silk disco pants—that referenced "celebrity culture" paralleling God status, causing the election of a "celebrity" president. While Public School's pronouncement took a blunter jab at the "celebrity" president, with statements like "We Need Leaders", "44 ½", and "Make America New York" plastered across cropped knit sweaters and red baseball caps.
Featured image courtesy of Harper's Bazaar
Follow Preen on Facebook, Instagram, Twitter, Snapchat, and Viber