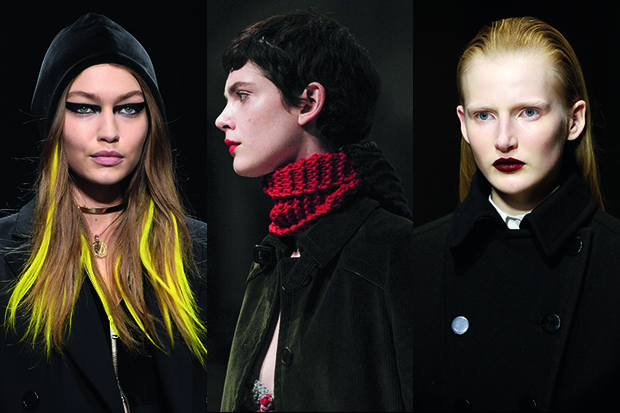 We all have those days when we just don't have time to style our hair and makeup. When the clock's ticking, we often run out in our disheveled state and figure it out later in the day. And that's the best case scenario.
As Milan Fashion Week came to a close, we looked at their best beauty looks to see what's easy to pull off when we're in a pinch. This works whether you're rushing to the office or fashionably late to a party.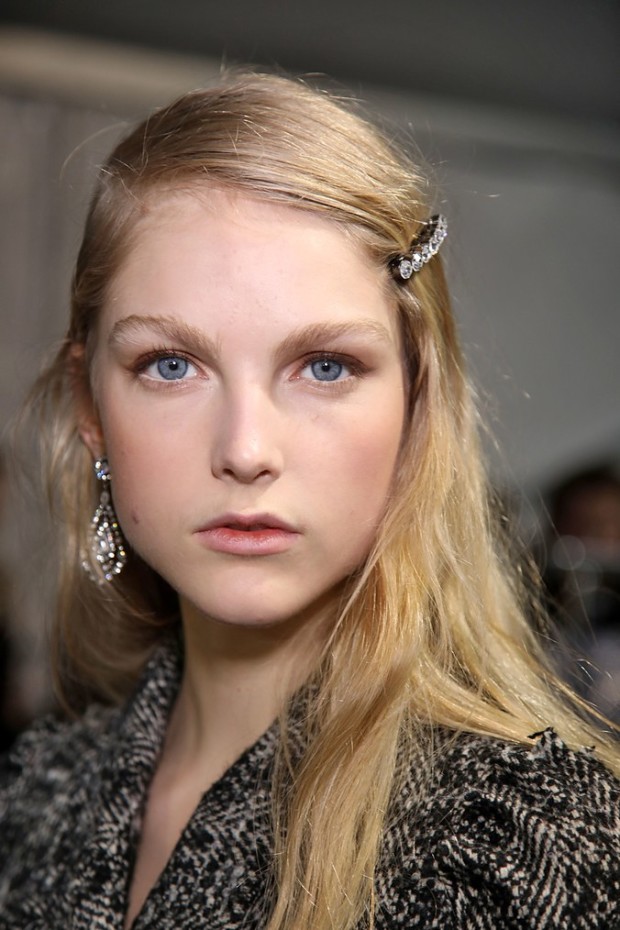 For a demure look, part your hair to the side and add a hair clip a la No. 21's fall look. An easy solution for days you want to let your hair down and get it away from your face.
With a bold fall/winter collection, Dolce & Gabbana's models were given voluminous waves. If you have a short bob like Aimee Song, go grab a sea salt spray and quickly add waves to your locks. The crown's optional unless you feel like being #KWEEN for a day. On the other hand, the makeup was mostly bare with a touch of red lipstick and winged liner.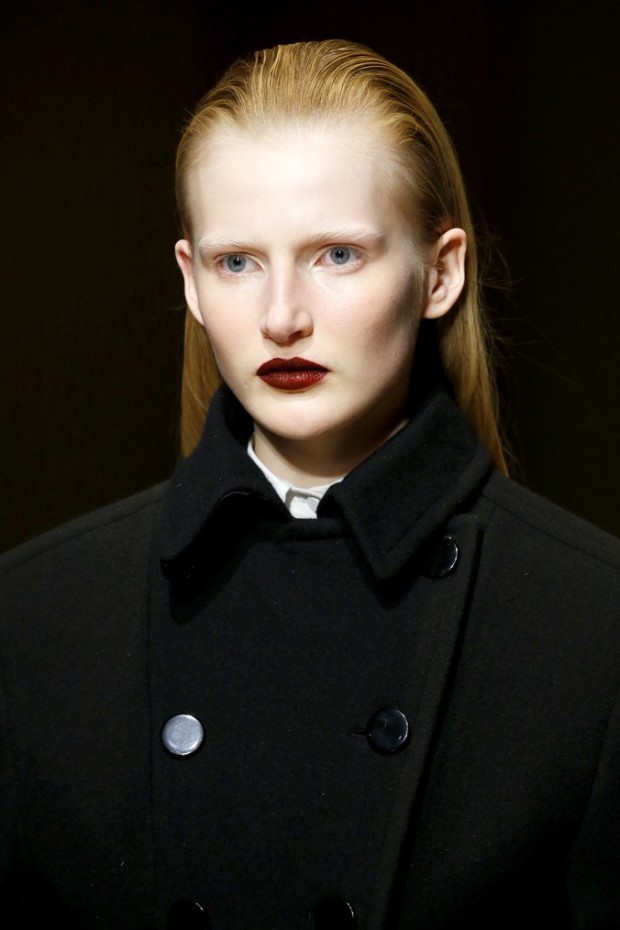 Contour your cheekbones and show them off with slicked back hair. Take notes from Aquilano Rimondi and Sportmax.
Fendi gave us retro-style French twist topped with a colored headband. An easy hairstyle to pull off, and you can even do it with a loose ponytail. The makeup is also a quick fix as you can swipe on a few coats of mascara and lip gloss, and you're good for the day.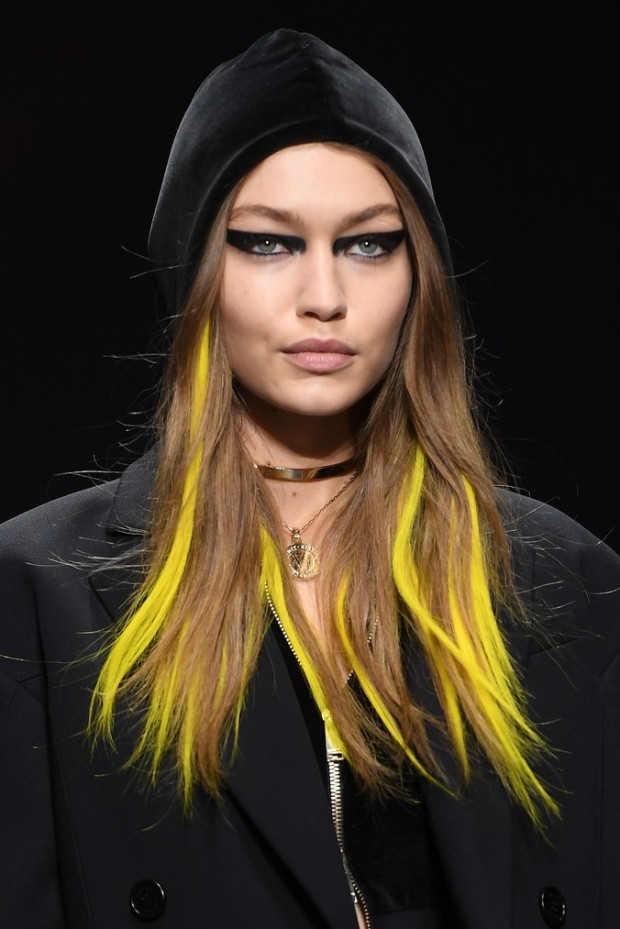 How do you make your look different in a short amount of time? Colored clip-on hair. Versace showcased vibrant yellow and orange extensions to contrast with their dark-hued pieces. This is also a fix for when you need to head to a bar from the office.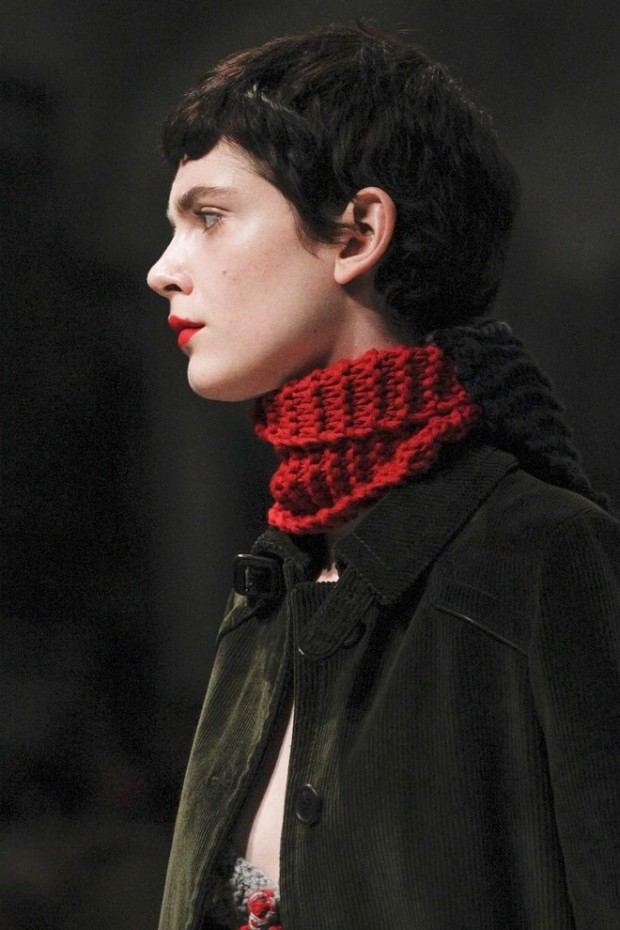 If you're simply looking for a hassle-free look, chop your hair off. The Wang Squad got pixie cuts before their fall/winter show, and Prada also cast models with the same haircut. It's clear that short hair's going to be a big thing this season so stop putting off that salon appointment.
Art by Yayie Motos
Follow Preen on Facebook, Instagram, Twitter, Snapchat, and Viber