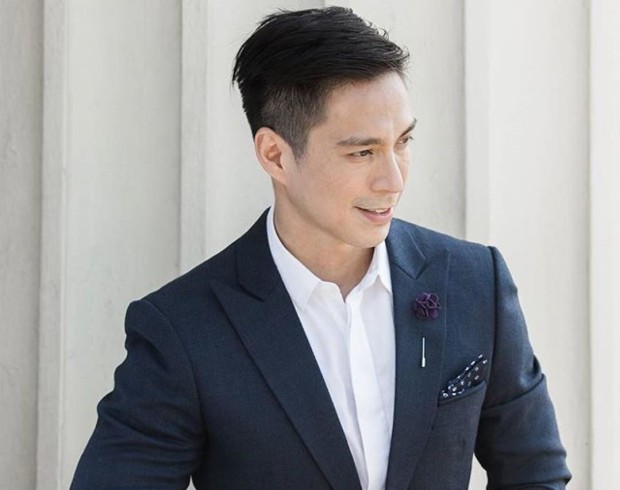 It can be said that Francis Libiran is one of the most recognized Filipino designers. Shows abroad will attest to that along with those who have worn his creations, such as Tyra Banks, Nikki Reed, and Pia Wurtzbach. Twenty years in the business does that, but also understanding that the work never stops.
He comes with a new project this 2017: a year-long collaboration with Bayo, as they celebrate their 25th anniversary. It's at this launch that we got to talk once more to Francis and what's going to happen next as he forages into the world of retail design.
What's keeping you busy?
Busy with the upcoming wedding and my collaboration with Bayo.
How are your wedding plans coming along?
It's next month, March 17 in Boracay. The hardest part in doing my wedding preparations is how I have been making wedding gowns and giving my clients good advice but when it comes to my wedding, I am totally zero. When it comes to guests, first, we started to 100 and then 120 and then it's 170 as of today. I stopped going to parties so I don't invite people especially when I get drunk. (Laughs)
Who is more nervous between you and your partner?
I'm nervous because I'm not so used to getting married. I always see brides getting married and [I am] happy for them. I never pictured myself as someone who would get married. I don't know if I will cry that day.
How would you describe the Bayo woman?
Very confident, career-oriented, professional. A Bayo woman is very confident and who knows what she wants.
What did you want to do for this project?
When they explained the collaboration, the first thing that came to mind was how Bayo has been around for 25 years. If you look at it, I was trying to figure out the DNA behind why Bayo has been here for so long. As a designer, I am particular about [certain things.] There are a lot of collaborations that don't last because it didn't match with the brand. I didn't want that.
The first collection is based on my art deco patterns. It's more about black and white with a touch of blue. [Bayo] could produce their own prints and [it makes me] excited because I can have my own pattern.
What's the latest clothing or accessory you've bought?
I'm always crazy about shoes. Every time I travel, it's not complete if I don't buy shoes. My collection is already [one room] full. When it comes to [what I like,] it could be designer, it could be something very unique. I don't look at the brand. It's more about emotion—when I see it and I like it, I will buy it.
What show are you binge watching?
I've started watching Santa Clarita Diet. It's funny.
One thing people get wrong about your designs
When I started, my designs were all about lines and then there's this international designer who comes in with linear patterns also so the assumption is I copied them. They never think about how the Filipino designers come first. The mentality is that just because it's international, it's being copied. People should see that Filipinos are innovative and they do it first.
The lesson here is we need to post it right away. (Laughs)
How has social media affected your career?
I came at a point when social media was booming. It helped me a lot in so many aspects of my career, especially going international. The world is so small nowadays that if you tag a stylist in LA, they would be able to see your work right away. If I design a wedding gown and if it's very unique, it can be picked up by someone in Saudi, for example.
What was the challenge designing RTW as a bridal designer?
I had to switch my thinking from couture to retail. Being a creative person, there's never a lack of creativity. My only [challenge] is the time. I had to lock myself inside a hotel room, overnight, so I have 10 hours of no distraction to sketch. I have to have that direction, I can't do haute couture and retail in one day.
What do you forget to do?
Have time for myself. But if you enjoy what you're doing, it [doesn't feel] so bad. I travel a lot so sometimes my time for myself is in the plane. No one can call or email you. You can detach yourself. It came to a point that I traveled on a weekly basis.
What's the last inspiration you went crazy for?
When I traveled to India. [I loved] the colors, the patterns, and everything. Everyone told me it's smelly there but what people don't see is the beauty. All the Indian girls with those bright, beaded saris like birds coming out of the forest. I enjoyed it and I want to go back.
How do you manage your time?
I make sure that the first order of the day is to workout. I just need that one hour. When I do that, I feel good and I can do anything. No one should schedule anything with me during that hour, otherwise, I won't be in the mood anymore. It's important to set your mood on the very first hour of your day.
What made you decide to take on this collaboration?
When you look at designers who are here, it's always on the couture side. We will always design until you die. When you die, what will happen to your name? It goes with you to the grave. If you notice a lot of international designers, they know that and they are moving for their name to live on. That's what I want. It's the legacy we leave behind. I don't want to be stuck in one thing.
What's a challenge you have yet to conquer?
I want to have a design studio where I could teach the younger generation to design. The next stage in my career is how to expand my label. It doesn't stop with clothes, it doesn't stop with accessories.
Photo courtesy of Francis Libiran's Instagram
Follow Preen on Facebook, Instagram, Twitter, Snapchat, and Viber