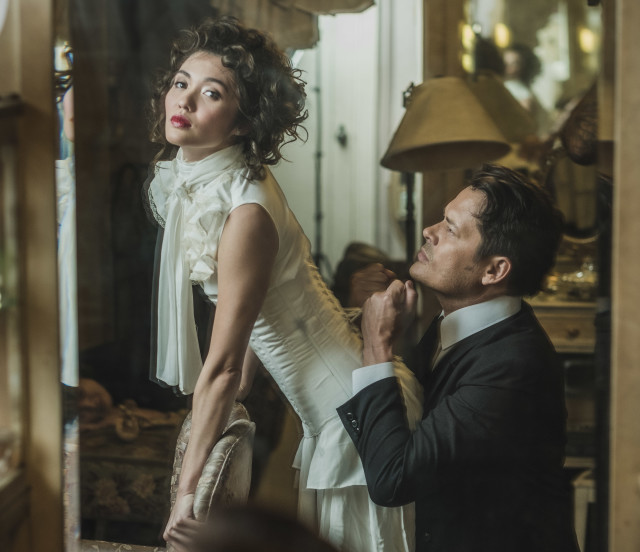 Talking about sexual intimacy and pleasure isn't taboo anymore. Though, admittedly, it still makes some people uncomfortable. This is also despite the fact that we're living in a time where women line up to see Fifty Shades Darker and fantasize about nights spent with Christian Grey. Jokes aside, sex is a difficult topic to grasp at times, but that doesn't mean that we should be unaware of our own body and pleasures.
This is a stigma that actress Giannina Ocampo wants to dispel in her upcoming portrayal in In the Next Room, or The Vibrator Play. The play is set in the 1800's wherein women were given orgasms to treat their hysteria. Giannina will play the role of Catherine Givings, wife of gynecological and hysterical disorders expert Dr. Givings, in her comeback into the theater world after working in the corporate world.
I know what you're thinking, and yes, it is a play about using a vibrator. The story revolves around Catherine's curiosity of the "machine" that her husband uses to treat his patients. This also sparks discussion about the status of Givings' marriage and how their intimacy changes with the use of this device.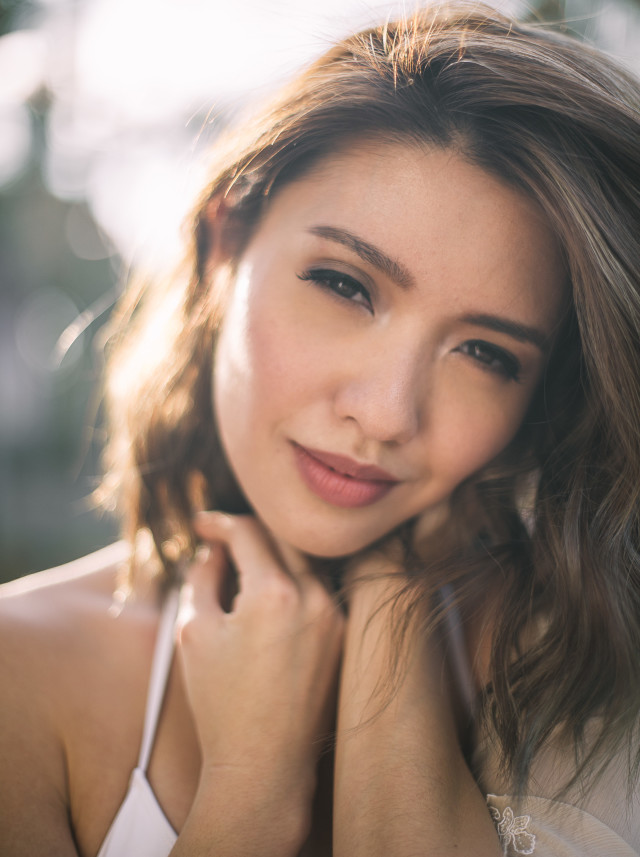 The play doesn't just talk about using a vibrator. It also tackles the curiosity and discovery of one's sexuality. "Catherine Givings describes herself as 'insatiably curious,' and for the most part of it, she really is," Giannina says. "She has the curiosity and wonder of a child but also the fire and the need for connection and self-expression that is becoming of a woman."
The Vibrator Play was originally written by playwright Sarah Ruhl. It was shown in Broadway and had great reviews for its comedic and honest take on women's sexuality. "I loved the innocence of it, the not-knowingness of it…having women try to describe, in physical terms, what an orgasm was without having the terminology," Sarah tells NPR in 2009.
Likewise, Giannina wanted to get into Sarah's mindset while studying for her role. "I've been reading all the books that inspired Sarah Ruhl, the playwright, to write The Vibrator Play," she says. "I also have a daily journal of Catherine Givings that I use. It's really just a scrapbook of sorts that contain photos, items, quotes, and all that which remind me of her. I like to gather them in a collective space and take a look at the journal every day."
The play is set to premiere in the Philippines on Friday, March 24. While watching this, Giannina hopes that the viewers will relate to Catherine's personality and problems while discovering her sexuality. "I play her young and innocent but with a curious eye for everything and with a deep longing for intimacy and connection of any sort," she says. "I want people to relate in a way that feminists today relate to the need for gender equality and being heard. That's probably why this play has become so important to me and her role even more so."
In the Next Room, or The Vibrator Play will run from March 24 to April 23 at OnStage Theater, 2/F Greenbelt 1, Paseo De Roxas Street, Makati City. For tickets, visit TicketWorld's website. For more information, visit Repertory Philippines' website.
Photos courtesy of Buensalido PR
Follow Preen on Facebook, Instagram, Twitter, Snapchat, and Viber