I tend to reserve Sundays for rest unless you gave me a darn good reason. Olivia Manzano-Reyes' second birthday bash is one of those reasons I would list. The social media favorite, with endorsements to boot, celebrated her second birthday at the Palace Pool Club yesterday.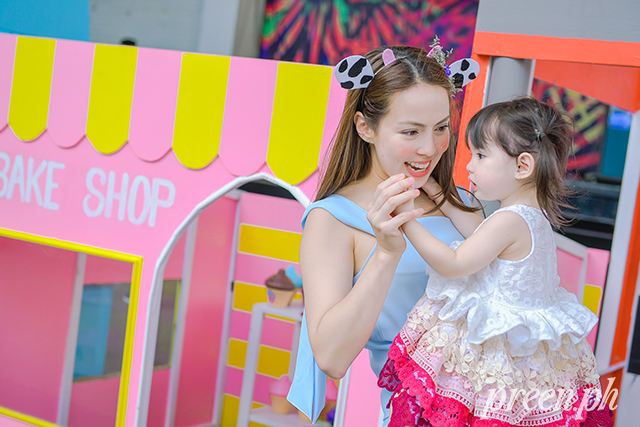 The theme was animals, continuing on with how the first birthday was set up like a safari. Mom Andi Manzano tells me that she wanted something brighter and more summery for this one. "I planned for a week and a half because at first, we weren't going to throw a party. We were supposed to go out of the country."  She and dad GP Reyes changed their minds because they realized Olivia understands the concept of a birthday party more than she did as a one-year-old.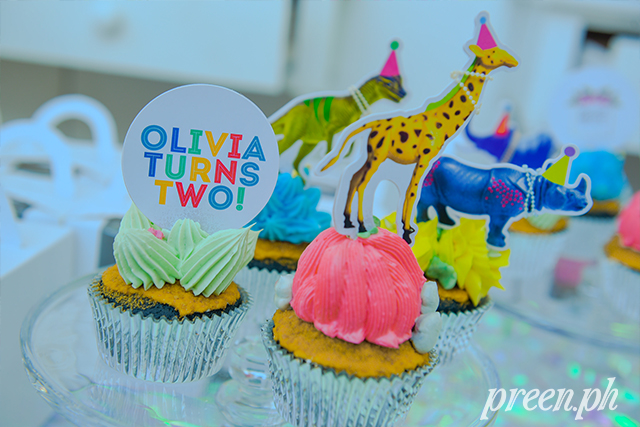 What unfolded was an afternoon of swimming in the pool complete with unicorn floaters, a petting zoo that allowed guests to adopt a chick, rabbit, or a hamster. You could feed the goats too. Guests were also encouraged to bring their own pets.
If you were hungry, there was a make-your-own cupcake station, a candy bar, Stephen's Pizza, Spud Buds, and New Zealand Natural Ice Cream, and a buffet table to tide you over. This was particularly helpful to the parents of the kids who also went about the mini-city which had a mini restaurant and a police station.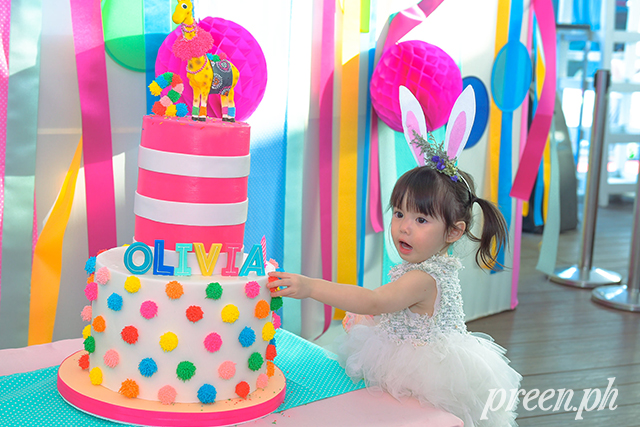 Olivia had her fair share of fun, catching rabbits and being the all-around cute girl she's known for. She neither cried nor threw a tantrum, but no one really did, as the party was any kid's waking dream.
Happy birthday, Olivia!
Click on the slideshow to see the fun!
Photos by Andrew Co
Follow Preen on Facebook, Instagram, Twitter, Snapchat, and Viber