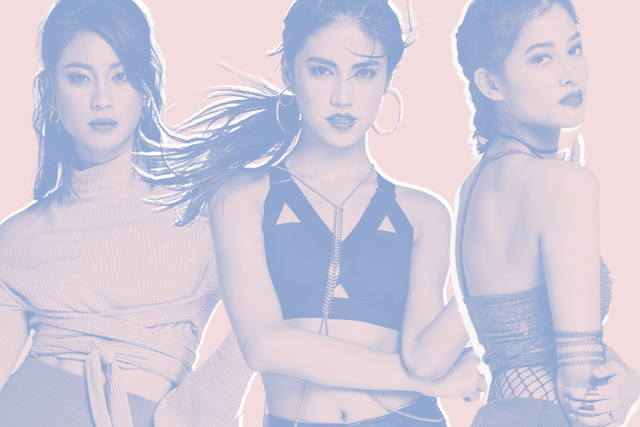 Last night, the venue was abuzz with excitement for the fifth season of Asia's Next Top Model. Guests mingled with each other and took several photos, especially when guest judge Pia Wurtzbach graced us with her presence. When we were given a preview of the first episode (We're not allowed to divulge anything yet!) we got to know the models who joined this season, including three Filipinas.
Maureen Wroblewitz, Anjelica Santillan, and Jennica Sanchez all have different styles and personalities. Maureen has a young vibe; Anjelica is boyish and fearless; and Jennica is fun-loving and full of energy because of her dancing background. It's interesting to see how they convey these traits to one-up the other contestants.
We still have two weeks to see the first episode on TV. So before that, find out more about the three Filipino models and some of their experiences in AsNTM.
How was the experience joining Asia's Next Top Model?
Maureen Wroblewitz: It was a really really fun and amazing experience. [The shoots and the competition] were very challenging and there were times when you felt like you wanted to give up. But when you think about it, it's definitely a competition that really helps you out to be more confident.
Jennica Sanchez: It was crazy and fun at the same time. It was super fun and we got to know each other.
When you decided to audition for the show, what did you do to prepare?
Anjelica Santillan: For me, I had no time to prepare. I actually just tried joining it and I didn't really think I was going to get in. When I got in, I was like "I'm ready!" then when you get there, it's totally different.
MW: I feel like you can never prepare yourself fully. Like, all you got to do is focus on yourself. When it comes to modeling, you can practice in the mirror and practice your walk. But you can never really prepare yourself for the competition.
Who are the models that you often look up to for inspiration?
MW: Cara Delevingne is one of my inspirations. She's just being herself and doing crazy things. It's so inspirational even though other people have this image of models who look perfect. But she's always doing these crazy faces and being herself. That's very important to me.
JS: For me, it's Kendall Jenner and Bella Hadid because they're so young and they're doing so many jobs right now like magazines and campaigns.
AS: Kate Moss because she's short and she made it.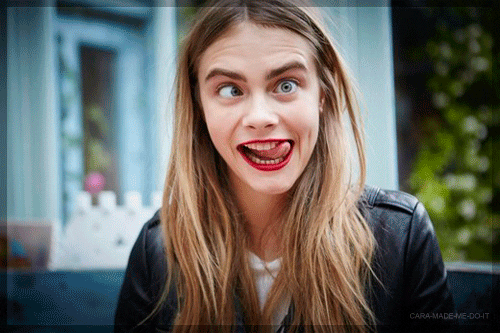 What were you scared of doing in the show?
MW: One of my biggest fears is heights. I was always afraid that something might come up that involved height and I feel like I might give up. It would make me feel like I can't do it and make me feel more insecure.
JS: I'm scared of water, like deep water. I'm scared to drown so I was scared that maybe there was going to be a shoot underwater.
AS: Even though I'm afraid of spiders, if there was a shoot with them, I'd just suck it up.
How was it living with the other girls?
JS: It was so fun, I swear!
MW: Since we all live in different countries, we could talk about our experiences and cultures. We were kind of like a big family and we could just hang around and talk.
Were there times when it felt difficult living with them?
AS: I'm boyish, and living with 13 other girls in the house was too much girliness for me. (Laughs)
JS: Some of the girls don't speak English that much so it's hard for them to understand some things.
MW: Yeah, I'd say the language barrier.
The show's tagline is "Expect the unexpected." Can you give us a hint of the unexpected things that's happened during the show?
MW: I feel like the unexpected already started in the first episode. We just met our judges and host, and on the same day, we had a catwalk. It was so much at once! It already showed us to expect the unexpected.
JS: Same. But there were times in Singapore, you never know when it [would start] raining.
Which judge were you most starstuck when you saw him/her?
All: Pia Wurtzbach!
AS: She's Miss Universe! She's the queen of the universe!
Which male celeb/model would you like to be paired with in a photo shoot?
AS: Channing Tatum or Brad Pitt.
MW: My biggest celebrity crush is Shawn Mendez.
JS: Lucky Blue Smith.
Where's your dream location for a photo shoot?
MW: The beach.
JS: Heights. Anything high up.
AS: I would like to go bungee jumping or skydiving in a couture gown. That would be awesome.
What music do you like listening to before a photo shoot or runway show?
AS: Hip-hop or trap music.
JS: I like punk rock.
MW: I only listen to songs I like because I feel like I have to be myself and be confident before the photo shoots. Even though it's just calm, it really feels like you're yourself.
AS: It actually also depends on the photo shoot. If it's sweet, you should listen to feel-good music.
Who are your favorite artists right now?
AS: Drake.
JS: Justin Bieber.
MW: I'd say Shawn Mendez, but I like looking for new bands that are not very known.
What would you be doing if you weren't modeling?
MW: I really like acting, so I think I'd pursue an acting career.
JS: Same, acting. Or dance.
AS: I'd be a flight attendant or a traveler. I like flying.
Dream magazine to be on the cover of?
AS and MW: Vogue!
JS: All the magazines possible. (Laughs)
Photos courtesy of Asia's Next Top Model's website
Art by Yayie Motos
Follow Preen on Facebook, Instagram, Twitter, Snapchat, and Viber