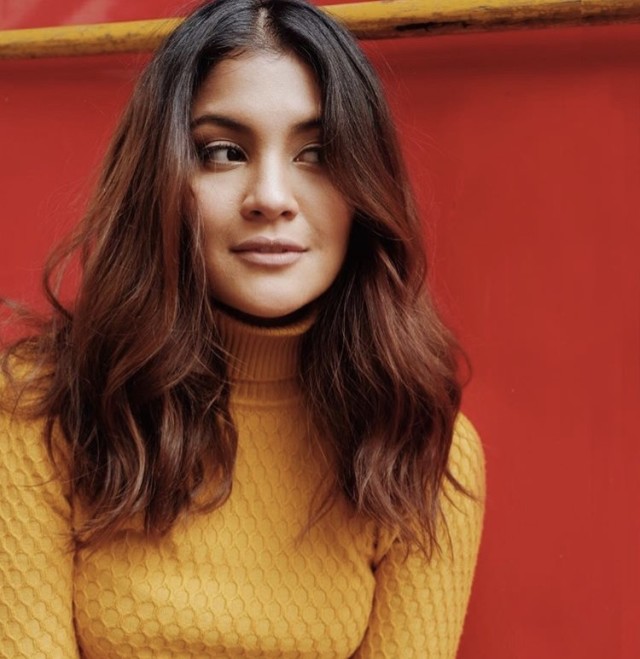 Why I was out partying on a Wednesday night, I blame it on fashion. Which really means I have nothing to complain about. The Zalora Style Awards 2017 gathered the stylish men and women in the industry last night for some dancing, cocktails, and interactive games. In the casual setting of Manila House's garden area, it felt like looking good was effortless (the magic word) even on a hectic work night.
Spotted in the crowd were social media favorites Chi Gibbs, Kaila Estrada, and Aryanna Cowper. Throw in a mix of stylists and designers like Maita Baello and Stacy Rodriguez and the night was set for fun, fueled by ice popsicle cocktails and lots of selfies.
The stars of the night were the awardees, of course. Judged by the likes of Robby Carmona, Hope in a Bottle's Nanette Medved Po, and celebrity makeup artist Jigs Mayuga, the chosen few showed us why their work ends up on our #OOTD #inspo boards. (I reek of millennial speak but the fashionable have their trendy words too.)
Minutes after they snatched up their respective awards, we asked Vania Romoff, Mickey See, Jake Ejercito, Lauren Reid, Jolo Ejercito, and Kiana Valenciano quickly about fashion, plus an insight into their selected expertise.
Vania Romoff, Designer of the Year
What qualities make a good designer?
I think a good designer stays true to his or her aesthetic and is professional.
Define a fashionable person
It really depends on where you are coming from. But a fashionable person is someone who is not afraid to be [who they are] and isn't afraid to show it through fashion.
What's something a fashionable person should have in their closet?
A bow and some personality. (Laughs)
Mickey See, Makeup Artist of the Year
What makes a great makeup artist?
A great makeup artist [needs] to have patience. You never know when you'll earn [big] or earn small or have a big client. It's all about waiting for your time. What's important is to work hard, enjoy what you're doing, and being good to everyone. That's the most important [advice] I can share.
From what you've observed from your celebrity clients, what makes a fashion icon?
They don't have doubt. Even though they don't have designer clothes or have a stylist [pick out] what they will wear, they know they still look good.
One item from you closet that will always complete your outfit
My Birkin bag. That's the ultimate accessory that I use. I don't use it often because mabigat pala siya (it's heavy) (Laughs). But it looks good.
Jake Ejercito, Male Style Star
https://www.instagram.com/p/BNBNAREDscF/?taken-by=unoemilio
When did you start getting into fashion?
There was no specific time. I always was curious about clothes.
Describe a stylish person
Someone who is confident. I believe that when it comes to fashion there are no rules. So someone who is confident in expressing themselves through clothes is fashionable.
Who are you fashion icons?
A$AP Rocky and Jaden Smith
Lauren Reid, Female Style Star
When do you consider a person stylish?
Oh, you know what? I was thinking about this because I thought I might do a speech. (Laughs) Style to me is not about following trends but it's about your personality. What you pick is what you feel, what you want to be, or what you want to project.
Who are the women you think are fashionable?
Honestly, the women I was nominated along with. I really think they are great so I was surprised I won.
Designer/s you don't mind dressing you for the rest of your life
The Olsen twins. I love their brand The Row.
Jolo Ejercito, Male Red Carpet Scene Stealer
https://www.instagram.com/p/BMETo3DhpRE/?taken-by=joloejercito
What makes a fashion icon?
A fashionable person always picks comfort over fashion. I always do that.
What's one thing a stylish person should have?
Accessories like a watch, a ring or a bracelet. You can wear anything but switch it up with the accessories.
Kiana Valenciano, Female Red Carpet Scene Stealer
https://www.instagram.com/p/BPMn1v5hvEb/?taken-by=kianavee
How would you define a stylish person?
Someone who completely understands who they are and they stick to their own style. When they stick to their preference, they are comfortable. When you're comfortable, you're confident and [that makes a] person shine.
What fashion pieces do you invest on?
The easiest is a good pair of jeans and a leather jacket. You can't go wrong.
Follow Preen on Facebook, Instagram, Twitter, Snapchat, and Viber