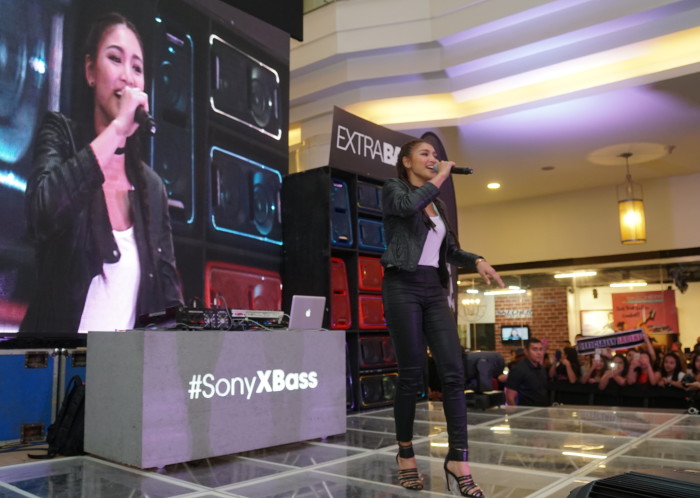 Listening to music transcends the sense of hearing, it is capable of changing your mood and all-around body sensation. I'm guessing that's what Sony Extra Bass wanted us to feel when they had their mall tour in Eastwood Mall recently.
It's not enough that you know the specs of each product or that you like how it looks (though that's one major bonus for me), there is always something about feeling it, touching it, and experiencing it for yourself. The Eastwood Atrium was transformed into a music hub filled with their stand-alone GTK-XB7 speakers all over the place—the stage wall was even lined up with them. On the tables were the more personal audio products like the MDR-XB650BTB Extra Bass Bluetooth headphones, SRS-XB3 Extra Bass Bluetooth speakers, and also MDR-XB450AP Extra Bass wired headphones. As soon as I tried one on, I realized singer Meghan Trainor was right, it really was all about the bass.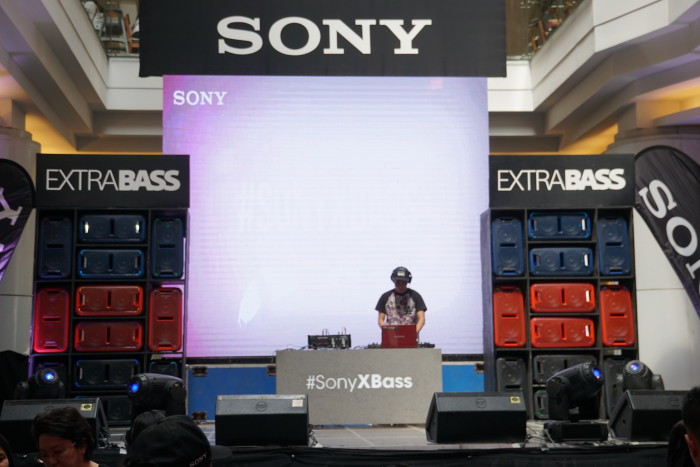 All the guests were free to try the products and realize for themselves the great quality that it offers. Their ambassador Nadine Lustre even brought up the importance of sound quality during our quick chat, "If you listen to music and it's not through good-quality [headphones], you don't appreciate it because you don't understand the lyrics and it hurts your ears." She goes on to say how important it is for her to have good quality headphones like Sony because she loves music, to a point that she can't go through a day without it.
Trying it on was not enough, Sony invited DJ Rammy Bitong and Carlo Atendido to spin a couple of songs just so you get to hear the difference when it comes to audio quality. Dance performances by Jr. Next 2 Innocence and 2016 World Hip-Hop champions UPeepz along with other dance crews showed how music coursed through their veins (a cliché, but it's true) allowing them to dance with much more passion. If this was not enough for you to feel like you need these headphones or speakers in your life, then I don't know what will.
Don't believe us? Check the video!
 Photo courtesy of Sony Extra Bass
Video by LOX Productions
Produced by Jacque De Borja
Assisted by Yayie Motos and Olivia Estrada
Follow Preen on Facebook, Instagram, Twitter, Snapchat, and Viber