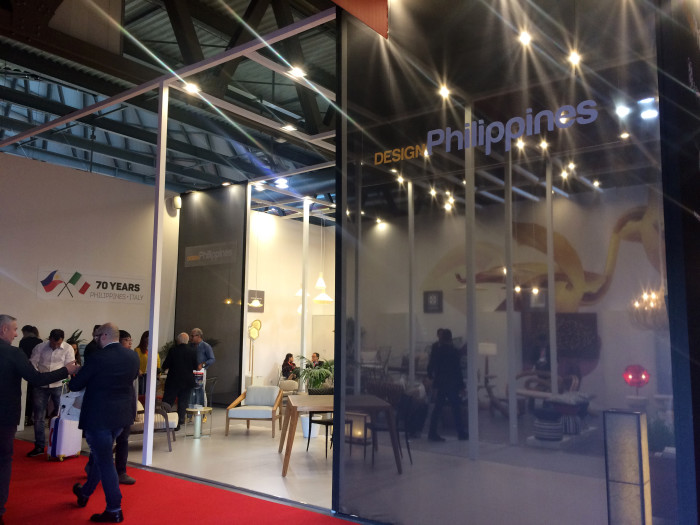 Unique materialization. Unparalleled creativity. Skilled craftsmanship. These are the main elements that make Filipino furniture design world-class according to the designers who are showcasing their new collections at the Salone del Mobile in Milan.
As a country rich in local materials like capiz, coconut, and bamboo, eight distinguished designers are pushing the utilization of indigenous materials in their creations. This makes the furniture distinctly one-of-a-kind for the tropical brands.
As creative minds, the designers' thought process varies slightly, but commonly, they take inspiration from the materials itself. As one designer even mentioned, the materials are allowed to speak figuratively and sometimes challenges the imagination.
While designing seems to be the big bulk of the process, it is actually the production and translation of ideas into real palpable furniture that make up the heavy load. Here comes in fine craftsmanship, as some pieces have to be done intricately by hand. With hours and hours of labor poured into the masterpieces, it is no wonder that Milan, along with other nations continue to embrace Filipino ingenuity.
With the joint efforts of DTI-CITEM and the Philippine Trade and Investment Center-Paris, the Design Philippines booth is composed of the following designers who are presenting topnotch creativity and proudly Pinoy-made masterpieces.
Kenneth Cobonpue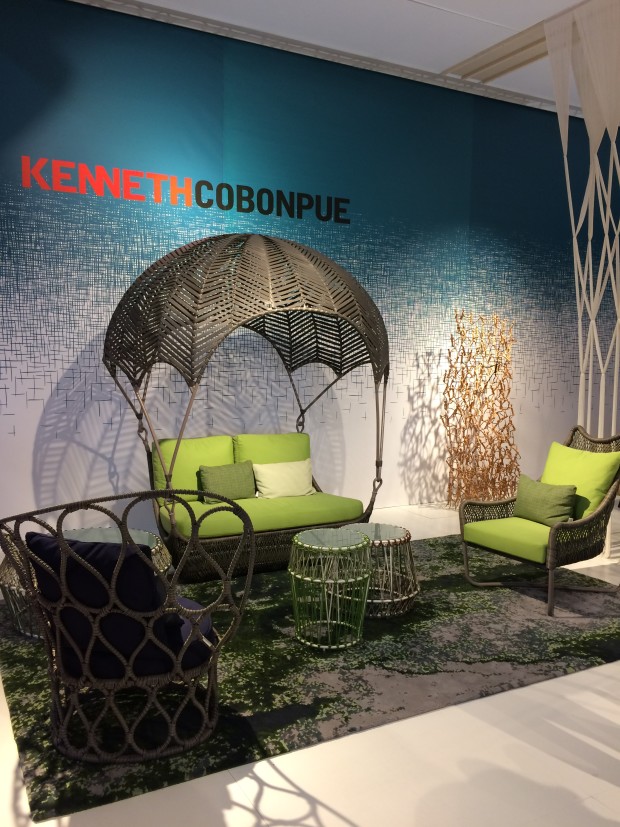 For the Salone 2017, Kenneth Cobonpue returns to his roots of designing pieces that are hand-woven and made of natural materials. His standout peacock chairs possess the fancy flair while showing a high level of craftsmanship through the meticulous weaving technique to achieve his designs. He also tapped Italian designer Federica Capitani to collaborate with a whole set of furniture, which evokes his own aesthetics. To top these all, some of his iconic accent chairs are displayed at the Vivienne Westwood boutique in Milan as part of the FuoriSalone.  
Catalina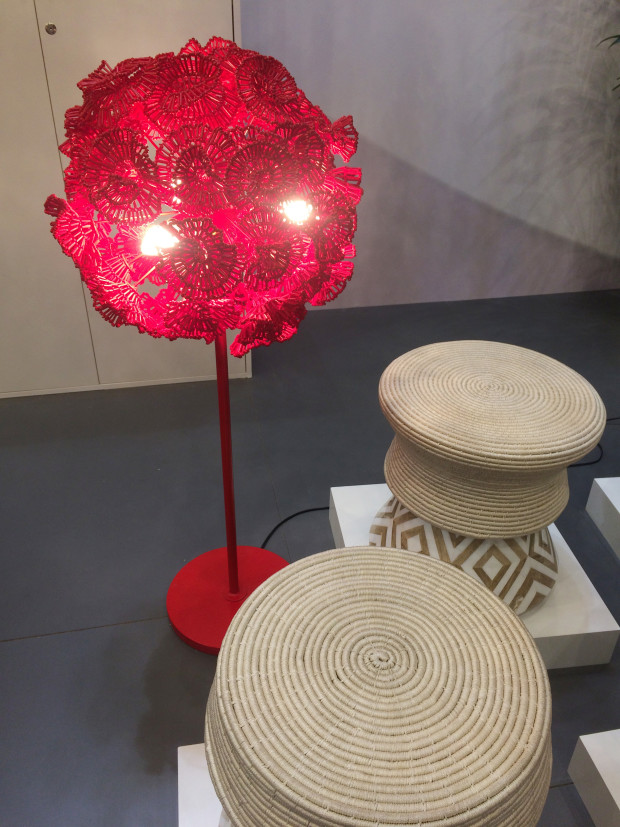 First-timer to the Salone, Cebu-based Catalina under Joan Wang brings a whimsical touch to the roster of furniture. The Teacup stools designed by Clark Mendoza are made of woven fiber seating and graphic inlaid stone bases, while being accentuated with throw pillows embellished with shells. Breathtaking aquatic-themed chandelier and lamps named Formosa are designed by Marjol Manato and are made of vines and coconut beads. Together, these little but highly designed creations truly speak of the brand's confidence to make it in the international scene.
Garcia
Being his second time at the Salone, Andy Garcia explores and further enhances his initial collection of outdoor chairs with the Turno and Ritorto series. The new breed of metal seating furniture still carries the brand's signature twisted metal technique but gets an upgrade with fresher colors for the European market. The Ritorto features more twists that evoke a more traditional feel, while the Turno conveys an industrial aesthetic with its cyclone fence patterns. Moreover, what sets the brand apart is its evident strength in manufacturing hand-made twisted furniture.
Finali
Another newcomer at the Salone, Cebu-based Finali takes pride in their meticulously hand-manipulated furniture, which earned an award at last October's Manila FAME Expo. Named Largo, the fluid sculptural sofa is made of rattan and aims to merge contemporary design with traditional indigenous materials. Another living set named Stalks appears to be made of inter-looped rattan bundles. Their wide-brimmed lamps called Tulle add a cozy vibe especially when clustered artistically. Overall, the brand wishes to take advantage of locally sourced materials and convert them into modern furniture.
Atelier A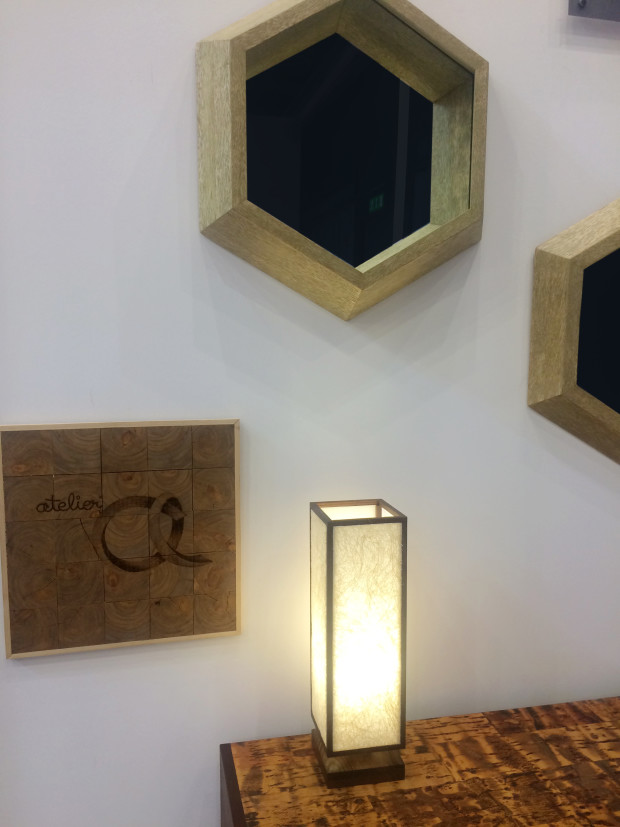 With his frequent participation in furniture fairs, Italian Cebu-based designer Carlo Cordero of Atelier A is a pro in dealing with constant changes in furniture trends. He merges his knowledge of Italian artisanal craft with the local Cebuano materials. For this year, he is putting a console made of coconut bark to the spotlight. The furniture piece displays a blend of the '50s Italian sophistication and the exotic, tropical feel of the wood. In the designer's words: "I aim to influence the Filipino ethnic style with my Italian background and make furniture that will be known as Ethnic Chic."
Wataru Sakuma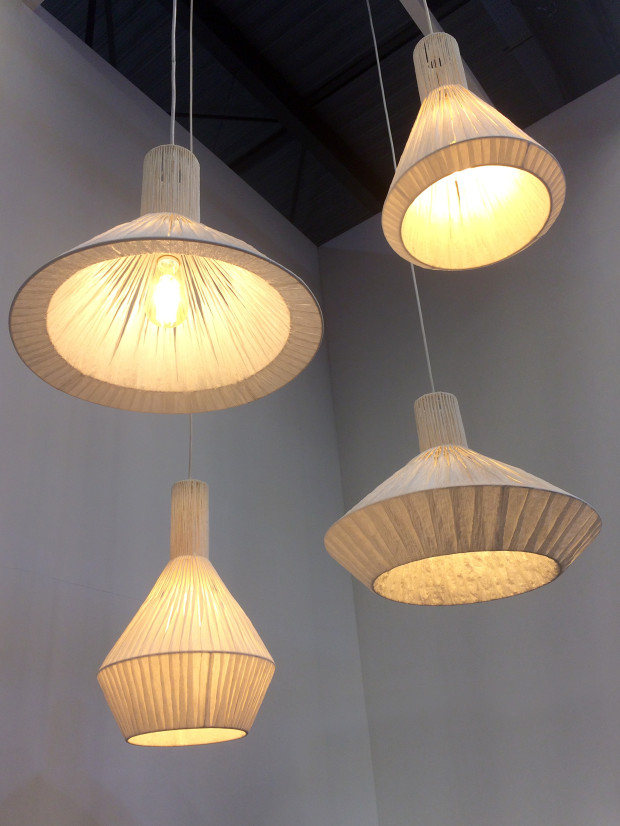 One of the new budding designers, three-time Manila FAME winner and Japanese artist Wataru Sakuma first set foot in the Philippines in 2003 to work as the creative director for Japanese-owned Masa Ecological Development Inc., a company known for its handmade paper products. Under the artistic practice of his own company Wataru Sakuma Studio, the designer debuts his new lamp pieces at the Salone. In his case, he mixes his Japanese background of the famous Origami folding technique with locally sourced materials like Capiz and paper. The result: A successful hybrid of traditional Japanese method and delicate materialization.
Stanley Ruiz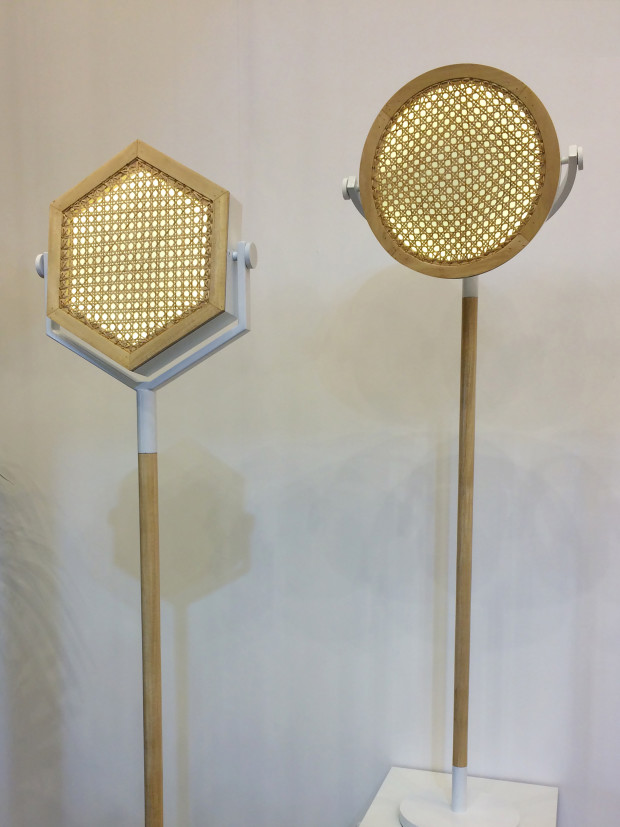 With his prolific 10-year work experience in Bali and New York, Stanley Ruiz is also a first-timer at the Salone del Mobile. The University of the Philippines graduate and upcoming designer launches a collection of lamps called Benjamin under the name of his self-entitled company Estudio Ruiz in collaboration with Venson Lighting Corp from. The lamps feature a traditional silya weaving technique that gives off a retro vibe, a sensation of nostalgia that the designer wishes to tap. With updated intervention, his pieces speak of a well-balanced aesthetic expressed in romanticism and discipline.
Rachelle Dagñalan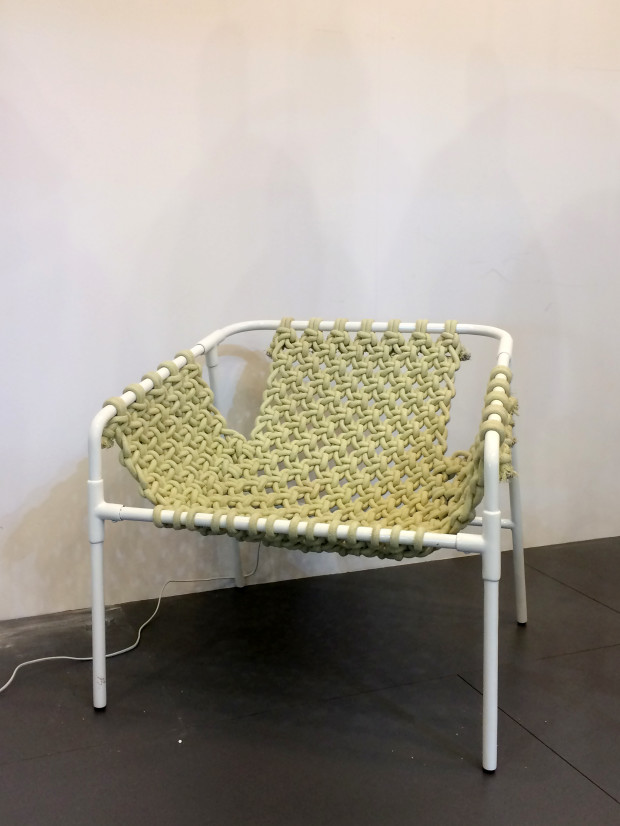 Multi-awarded Industrial designer, UST graduate and SoFa professor Rachelle Dagñalan is set to prove that success in the design field can be achieved at a young age. Equipped with an extensive working experience under the mentorship of prominent names in the design field, the designer is showing her first furniture pieces at the Salone. Named Knitknock, the feel-easy lounge chairs are characterized by comfort as the woven cords ergonomically follow the contour of the body while the metal frame reflects both stability and lightness. Her pieces give off the perfect equilibrium of hard and soft; cold and warm; and simplicity and richness of material.
Photos by Melo Albert
Follow Preen on Facebook, Instagram, Twitter, Snapchat, and Viber