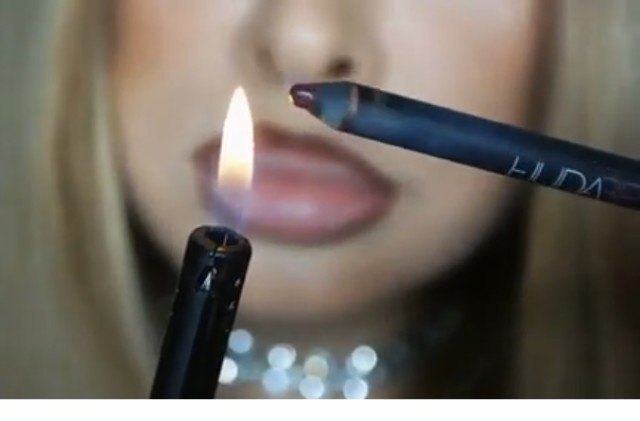 Allure confirms through a dermatologist that heating up your makeup products with a lighter is safe and won't cause any damge to the skin. If you know how to wait it out, that is. "You should wait at least 10 seconds—or longer if it's eyeliner—before applying," said Elizabeth Tanzi, the founder and director of Capital Laser & Skin Care and an associate clinical professor of dermatology at the George Washington University School of Medicine & Health Sciences.
Why should you use a lighter for your makeup anyway? It turns out there are a lot of benefits to it. It can liven up dried up pencil eyeliners and lipliners. For foundation sticks, it can help them go on more smoothly so the stick doesn't tug on your skin so much (a cause of wrinkles). It can also intensify the pigment of your colored eye pencils, a great trick when you're short of some Fix Plus spray. It can also be an easy way to decontaminate your pencil makeup products as heat kills most bacteria.
So guess what's our new makeup kit essential? That's right, it's a lighter.
Follow Preen on Facebook, Instagram, Twitter, Snapchat, and Viber