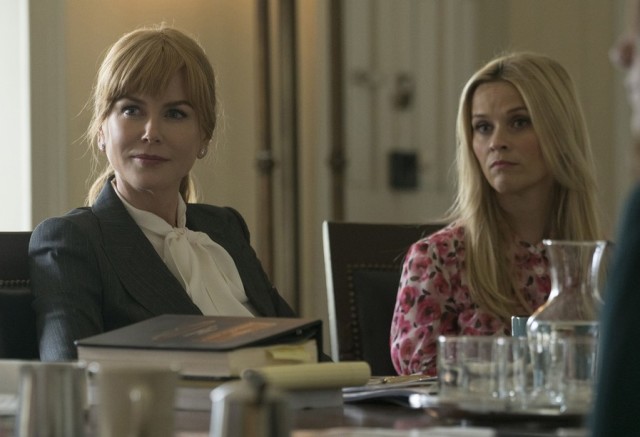 We have no shortage of powerful TV series this year. 13 Reasons Why gave us a chilling portrayal of teenage depression and suicide. Now we're going to talk about the HBO mini-series Big Little Lies.
Nicole Kidman stars in the show along with Reese Witherspoon, Shailene Woodley, Zoë Kravitz, and Laura Dern. You may think that it's another Desperate Housewives-like plot, but it's not. The core of the show revolves around the domestic violence that Nicole's character, Celeste, experiences in the show.
It's unsettling how real the scenes are considering that 10 million men and women experience domestic violence every year. With that, we count the ways how Big Little Lies nailed it with its portrayal.
#1 It can happen to anyone
Independent praised it for showing that domestic violence happens regardless of one's stature. Celeste is the show's rich socialite who's married to a successful businessman named Perry. It's the stereotypical perfect family, if you ask us. She also often wears long-sleeved turtlenecks, not just because she likes chic wear, but also to hide the terrible bruises caused by her husband.
#2 Getting out of abusive relationships
Throughout the show, Celeste is subject to verbal, sexual, and physical assault. However, she never gets out of the relationship even though she calls him out. This is because she's manipulated by Perry's seemingly earnest demeanor and promises that it won't happen again. This then forces them to stay normal as a family despite the unhealthy treatment.
"The specificities of Celeste and Perry's unhealthy relationship may not all ring true for others in abusive relationships, but the way in which she tries to rationalize them will," Teen Vogue writes. "Abuse may develop out of the abuser's need to maintain the power and control in the relationship. Almost every action of Perry's seems to be motivated by his need to control Celeste."
#3 Fear of being chased
In relation to the previous point, Nylon points out that women can't easily leave because they know that their partners will follow them. This is evident with Celeste's constant fear of not knowing what'll happen to her day by day, and her hesitation to walk out that door.
If you're a viewer of this show who's in the same situation, let that be your cue to leave and never look back. Seek help just in case something happens.
#4 Kids can learn to be violent
Let's shift our attention to Shailene's character, Jane. She got pregnant with her son Ziggy after she was raped by an unknown man. Later, it was revealed that Ziggy was accused of strangling his female classmate, in which Jane says that violence is in the boy's DNA. Not the ideal response for any mother, if you ask me.
However, this is also a glimpse of how easily kids can learn and adapt to violent tendencies. According to Psychology Today, kids often learn these aggressive behaviors from adults, particularly their parents. This also applies to Celeste and Perry's twins. Other factors include what they see on screen when they watch or play. So it's important to check on a child's behavior to avoid this.
#5 Women will do anything to get out
Spoiler alert for those who haven't seen the show: someone dies in the finale. What Big Little Lies did to solve the problem of domestic violence is giving Celeste and the other women the opportunity to murder the abuser. While this is a drastic resolution, it's like a visual representation of what victims would think if pushed to a corner. Think Progress calls this "the real fantasy" that women like Celeste have when they're in abusive relationships. And it's scary to think how far both abuser and victim can go.
Screengrab from Big Little Lies
Follow Preen on Facebook, Instagram, Twitter, Snapchat, and Viber