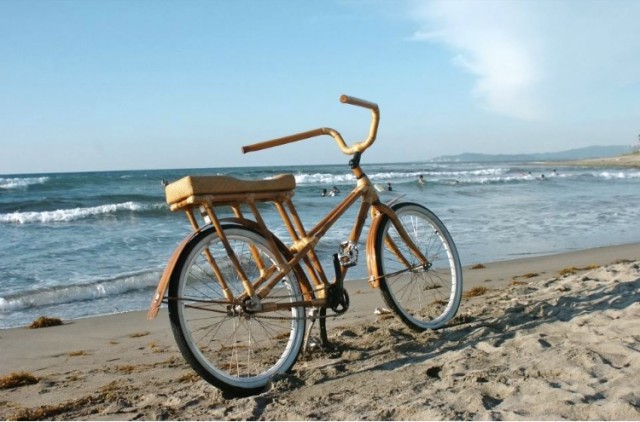 In this overly materialistic world, we consume and buy products that we think we need even if we actually don't. Plastic pollution has become imminent to the marine life; items like water bottles, straws, and even flip-flops can drift for years across tens of thousands of miles.
Bags and clothing fill up landmines that also contribute to the growing problem of waste all around the world. Leather shoes and bags alone take 25 to 50 years to biodegrade. Did you ever think how many leather products have you owned, from your primary school shoes to your hard-earned leather bag? Chances are those items still exist.
Ideally, we buy for quality over quantity and/or style. Imagine how much waste you contribute because of defective products you bought from stores. In Manila, most stores only have a stingy seven-day return and exchange policy, a relatively short amount of time to test or even wear the product.
So, here's a list of brands with lifetime warranties to help you save a little and also save the world one item at a time.
Dr. Martens
Dr. Martens created a FOR LIFE collection with a lifetime guarantee. Not only will they repair for any factory defects, they will also repair or replace your boots or shoes if you wear them out.
Eddie Bauer
"My greatest contribution to the consumer was our 100% unconditional lifetime guarantee. That guarantee was part of what I sold," said Eddie Bauer. This lifestyle brand, which includes clothes and shoes for all ages, outerwear, home accessories, and outdoor gear promises to fix, refund, or exchange any item with or without receipt.
Jansport
Jansport vows to fix and/or replace any item (limited only to packs, bags, and luggage) purchased from any authorized dealer. They can also refund the item if they can't fix it.
Tupperware
Tupperware may be plastic but it also commits to a limited lifetime warranty for chipping, cracking, breaking, or peeling under normal non-commercial use. To be sure, double check with the retailer on which items are under the limited lifetime warranty.
Victorinox AG
Known for their knives and tools, Victorinox AG guarantees lifetime warranty against any defects in material and workmanship. Electronic components are covered for two years.
Le Creuset
Your favorite kitchen partner may as well be the most trustworthy one. Le Creuset's limited lifetime warranty covers products for home-use only. Make sure to follow their care instructions before calling for a refund or a replacement.
Zippo
Zippo is definitely not your average lighter. Say no to disposable lighters and opt for a long-term option. They will fix or replace any defective lighter free of charge.
We found it hard to look for local brands with lifetime warranties. So here are some local brands with pretty reasonable warranty policies:
Altum
A furniture and home accessory brand, Altum guarantees exchange with a new product due to factory defects. "For furniture wear and tear, we provide maintenance help to prolong the life of products," says owner Carlo Delantar.
Bambike
These handcrafted bamboo bikes take around 50 working hours to build and undergo quality assurance and testing prior to shipping. According to their site, each Bambike comes with a three-year Philippine warranty. They can and will completely replace faulty frames within the warranty period. It also includes one-year warranty for bicycle parts and accessories.
Local bags like Gouache and Akaba Ltd. Design Co.
Both brands provide a yearlong warranty with maintenance.
Do you know of other brands with lifetime warranties? Help us update this list and comment below or send us a message.
Photo courtesy of Bambike
Follow Preen on Facebook, Instagram, Twitter, Snapchat, and Viber